The launch event of the poster of '83' movie was packed with more interesting and stunning moments and one among such moment was the speech delivered by Actor turned politician Kamal Haasan as along with releasing the poster, the actor took the dais as the prospect of revealing the unknown truth about Indian Cricket team during the 1983 world cup that held in England.
In his address by having India's veteran players including 1983 captain Kapil Dev and Srikanth on the dais, Kamal Haasan said that "In 1983, when they went there, they were simple people and there are some touching moments that we didn't know". He added that the Indian Players were not decorated when they walked in and they walked out with decoration.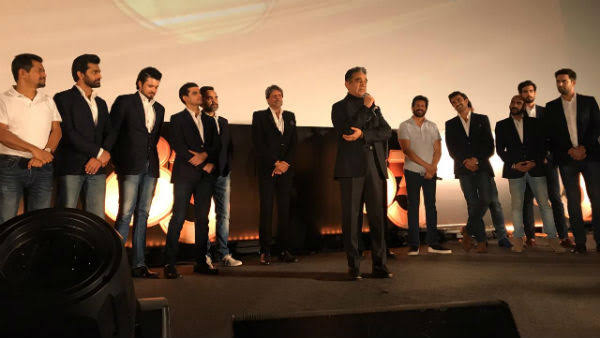 He further stated that the Indian players were concerned about their clothes getting dirty because they had to wash it themselves. By stating that these are true stories, Kamal Haasan said that then Indian Captain Kapil Dev was washing his clothes in that temperature for so long with so many dirty clothes because they keep falling in the field and he revealed that the players had to wash their own clothes because laundry would be very costly. Kamal Haasan has called that these heroes are the true avengers.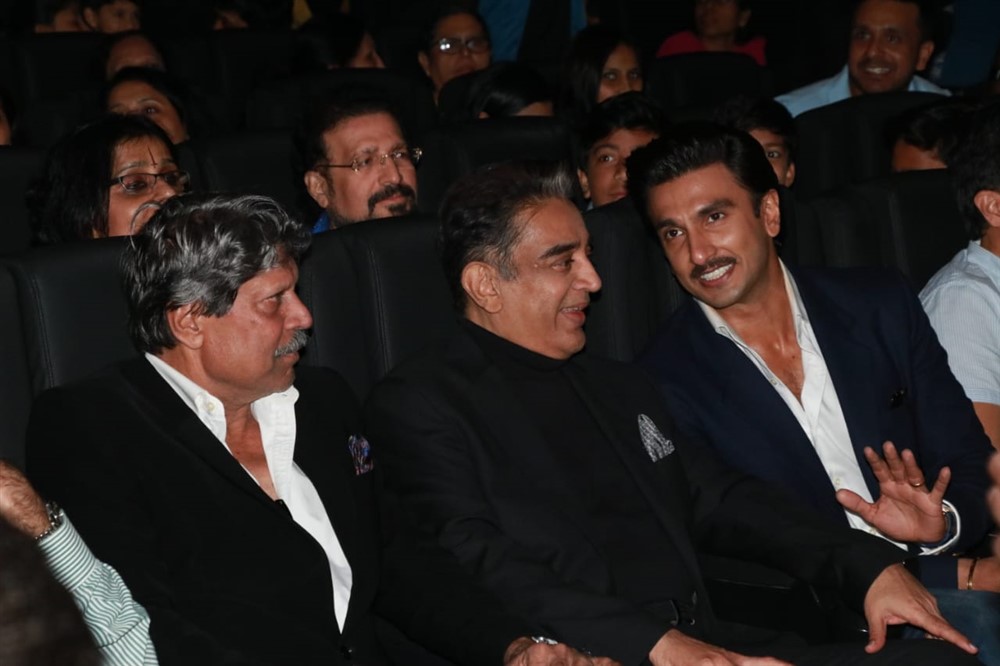 The actor has also exposed that he tried Kris Srikkanth to make him act in his movies following which Srikkanth had stated that he was the one initially booked to act in Panchatanthiram movie in the place of Yugi Sethu. Srikkanth asserted that he would rock the movies if given the opportunity now.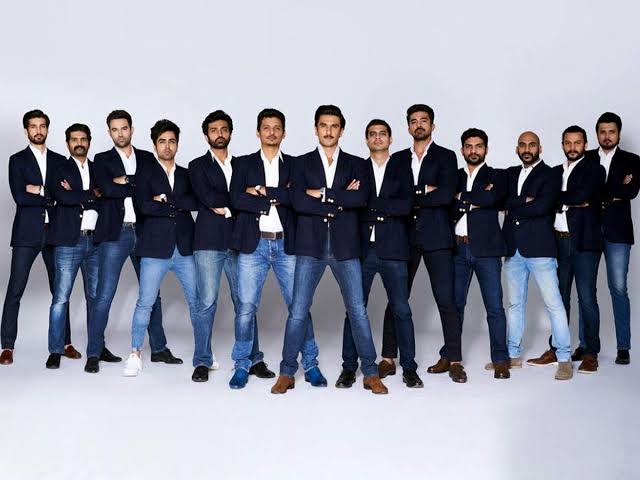 '83 is an upcoming Indian sports film directed by Kabir Khan based on the true events of 1983 cricket world cup that won by the Indian Cricket Team captained by Kapil Dev. Ranveer Singh was inducted to the movie to play the role of Kapil Dev while Tamil actor Jiiva would be taking up the role of Srikkanth. Since the announcement came about the movie, it has geared up the expectations across the country. The movie has been scheduled to hit the screens on April 10, 2020, and the movie's first poster was released in Chennai on January 25th, 2020. Kamal Haasan's Rajkamal films international would be releasing the movie in Tamil Nadu.