In a bizarre fashion, a politician from Tamil Nadu has drawn attention for his weird political drama that he played recently with different parties. Though the state had witnessed such a political style last year from the former ADMK MLA Rajavarman, the latter took it months time to come back from where he left and the politics from MC Munusamy of Neelankarai had shifted within the alliance in a days time and he had received a grand welcome at every stage. 
MC Munusamy of Neelankarai had been serving as one of the AMMK's Secretaries in Chennai. AMMK is an outfit run by TTV Dhinakaran after exiting the ADMK years back. Munusamy was with the ADMK before jumping ship and as the ship is inoculated by defeats, he has decided to join the ADMK. On January 29, he had met ADMK leaders Edappadi Palaniswami and O Panneerselvam. 
After meeting the two leaders, he had officially joined the ADMK and when the party leadership thought he would work in the upcoming urban local body polls for the party, Munusamy has a different calculation in his mind and from nowhere, he has decided to quit the ADMK and planned to join the BJP, the allied party of the ADMK, as his next leg.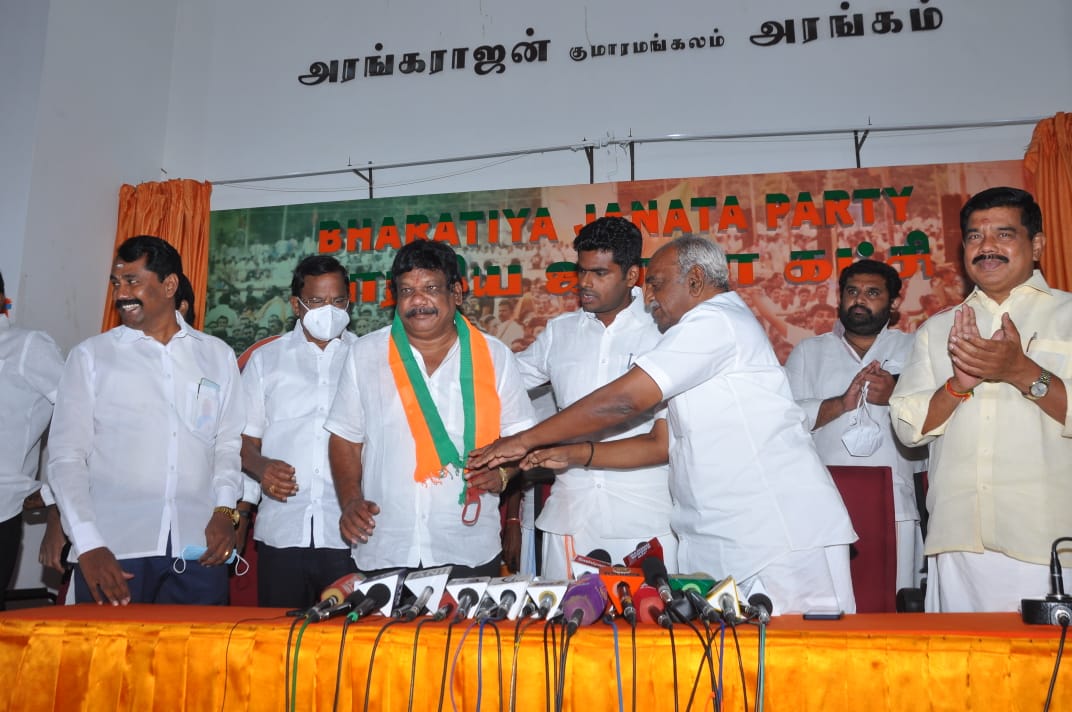 Munusamy had joined the ADMK on January 29 and on Monday- January 31, he had officially joined the BJP, when the saffron party and the ADMK were locking horns over the seat-sharing for the urban local body polls. Munusamy met Tamil Nadu BJP President Annamalai on Monday and he had officially joined the BJP in the presence of senior leaders Pon Radhakrishnan, VP Duraisamy, and Karu Nagarajan.