India's highest judicial body, the Supreme Court, nears to welcome its 50th Chief Justice who will be the apex judicial authority in the country. The incumbent Chief Justice of India (CJI) Uday Umesh Lalit is all set to retire on November 8 and as a protocol, he was asked by the Union Law Ministry to recommend his successor. 
As per the requirement, the CJI has recommended senior judge Justice Dhananjaya Yeshwant Chandrachud as his successor. With that, DY Chandrachud will become India's 50th Chief Justice. CJI Lalit has handed over the letter of recommendation to Justice Chandrachud, who will be serving as the apex judicial authority for two years. As Supreme Court judges would retire at the age of 65, 62-year-old Chandrachud is due to retire on November 10, 2024. 
The Union Law Ministry had last Friday written to CJI Lalit, requesting him to name his successor. Lalit has served as the Chief Justice for 74 days and Justice Chandrchud will take oath as the next CJI on November 9. According to the Memorandum of Procedure (MoP), which governs the process of appointment of judges in the higher judiciary, the outgoing CJI initiates the process of naming the successor after getting a communication from the law ministry. 
As per the MoP, the senior-most judge of the apex court is considered fit to serve as the CJI and the views of the outgoing head of the judiciary have to be sought at an appropriate time. The recommendation will be forwarded to the Union Law Ministry after which the President of India will consent in appointing Chandrachud as the next and 50th Chief Justice of India. 
Justice Chandrachud has become the Supreme Court judge on May 13, 2016, and he is the son of Y V Chandrachud, who is the longest CJI. Senior Chandrachud was the head of the judiciary from February 22, 1978 to July 11, 1985. Born in Mumbai, CJI-designate DY Chandrachud is currently serving as the executive chairman of National Legal Services Authority, besides being the senior-most judge after Lalit.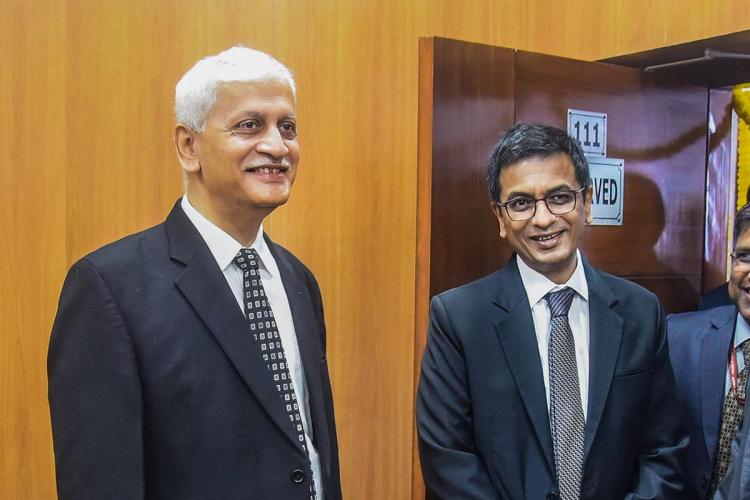 Chandrachud began his judicial career as a judge of the Bombay High Court on March 29, 2000 after which he went on to serve as the Chief Justice of Allahabad High Court. He served as Additional Solicitor General of India from 1998 and had practised law at the Bombay High Court and Supreme Court. Chandrachud was a visiting professor of Comparative Constitutional Law at the Mumbai University and the Oklahoma University School of Law, USA. 
The reports say CJI Uday Umesh Lalit has nominated Justice DY Chandrachud as his successor in a brief meeting held at the Supreme Court judges' lounge in the presence of all the other judges of the court on October 11, 2022. With a rich experience in law, Chandrachud had delivered several landmark judgments and recent one is his verdict that single women are equally eligible to the protection of abortion laws.