(This article is authored by Alar) 
Tollywood superstar Mahesh Babu and his family have been distressed by the back-to-back tragedies owing to the losses incurred by them this year. Mahesh Babu lost his father and legendary actor Ghattamaneni Siva Rama Krishna on Tuesday, two months after his mother's demise. As one of the most-followed Indian actors, Mahesh Babu has been surfaced with condolences from a sea of fans. 
Legendary actor Krishna was rushed to the emergency department of a private hospital in Hyderabad at 1.15 am on Monday after he suffered cardiac arrest. He was put on a ventilator and was treated by a multi-disciplinary team of doctors. While the hospital said that he was stable, there was a sudden health deterioration and Krishna breathed his last at 4 am on Tuesday - November 15.
He was 79 and died of cardiac arrest. Ghattamaneni Siva Rama Krishna Murthy, popularly called Krishna, was a popular actor, director, and producer.  In 2009, the government of India honored him with the Padma Bhushan for his contributions to Indian cinema. Krishna's film career began with cameos in movies like Paruvu Prathishta (1962), Padandi Mundhuku (1962), and Kula Gothralu (1961). 
He made his acting debut in the 1965 movie Thene Manasulu and went on to star in movies like Sakshia (1967), which received positive reviews and won the Tashkent Film Festival in 1968. Krishna suffered a cardiac arrest and was taken to Continental Hospital in Hyderabad. Several fans say that actor Mahesh Babu has had a daunting year after back-to-back losses. 
Mahesh Babu lost his elder brother Ramesh Babu this January, his mother Indira Devi passed away at 70 this September, and now, he has lost his father Krishna. After learning about the demise of the iconic actor, fans, fraternities, and a league of leaders have been paying tribute to the departed soul. From Prime Minister Narendra Modi, and Rajinikanth, to several actors, the entire nation is mourning the demise of Krishna.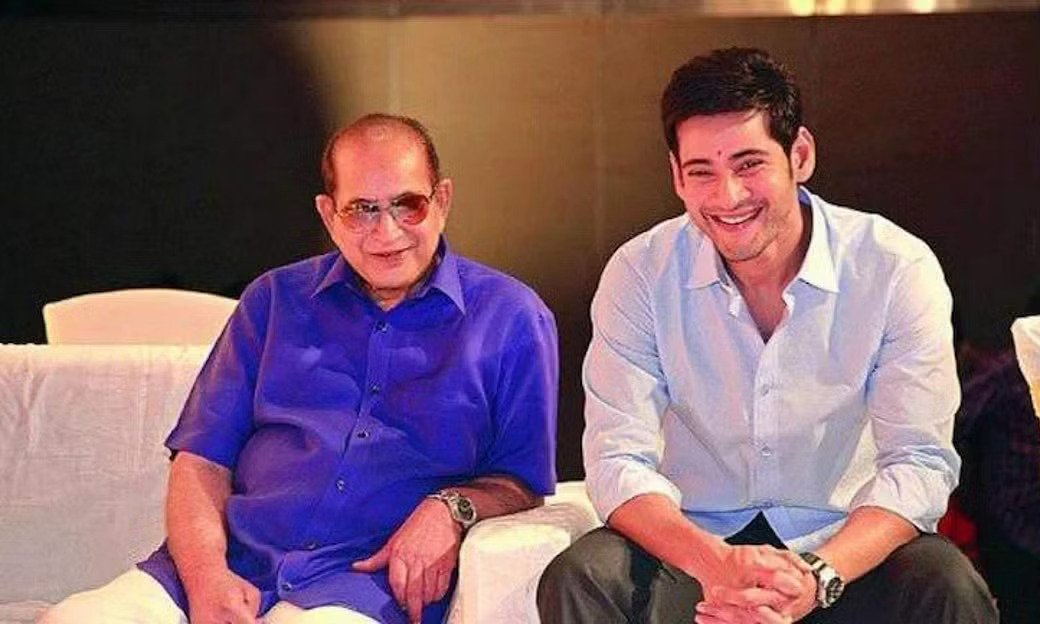 Prime Minister Modi wrote, "Krishna Garu was a legendary superstar, who won the hearts of people through his versatile acting and lively personality. His demise is a colossal loss to the world of cinema and entertainment. In this sad hour, my thoughts are with Mahesh Babu and his entire family. Om Shanti." Actor Rajinikanth wrote, "The demise of Krishna Garu is a great loss to the Telugu film industry...working with him in 3 films are memories I will always cherish. My heartfelt condolences to his family...May his soul rest in peace." 
Actor Kamal Haasan wrote, "An icon of Telugu cinema Krishna Gaaru is no more, an era ends with his demise. I wish to share the grief of brother Mahesh Babu who has to bear this third emotional trauma of losing a mother, brother, and now his father. My deepest condolences dear Mahesh Gaaru." Malayalam Superstar Mammooty wrote, "Heartfelt condolences to everyone mourning the loss of Krishna Gaaru. Stay strong Mahesh Babu. May his soul rest in peace." K Chandrasekhar Rao, the chief minister of Telangana, also expressed his sorrow over the passing of Ghattamaneni Krishna. 
Krishna Garu was a legendary superstar, who won hearts of people through his versatile acting and lively personality. His demise is a colossal loss to the world of cinema and entertainment. In this sad hour my thoughts are with @urstrulyMahesh and his entire family. Om Shanti.

— Narendra Modi (@narendramodi) November 15, 2022
The demise of Krishna garu is a great loss to the Telugu film industry … working with him in 3 films are memories i will always cherish. My heartfelt condolences to his family …may his soul rest in peace @urstrulyMahesh

— Rajinikanth (@rajinikanth) November 15, 2022
An icon of Telugu cinema Krishna gaaru is no more, an era ends with his demise. I wish to share the grief of brother @urstrulyMahesh who has to bear this third emotional trauma of losing a mother, brother and now his father. My deepest condolence dear Mahesh gaaru.

— Kamal Haasan (@ikamalhaasan) November 15, 2022
Heartfelt condolences to everyone mourning the loss of Krishna Gaaru. Stay strong @urstrulyMahesh. May his soul rest in peace. pic.twitter.com/lrk9DzSavi

— Mammootty (@mammukka) November 15, 2022