Senior Congress leader Raja Pateria in Madhya Pradesh has been arrested on Tuesday - December 13, a day after an FIR was filed against him for sparking a nationwide controversy through his remarks 'Be ready to kill Modi'. Pateria was a former minister of Madhya Pradesh and his comments have stirred a political storm with BJP referring to his remarks as the true face of the Congress party.
Pateria was addressing a party meeting on Sunday at Pawai town in the Panna district during which he made such remarks. In a video that went viral, Pateria was heard saying, "Modi will end elections. Modi will divide on the basis of religion, caste and language. The future of Dalits, tribals, and minorities is in danger. If you want to save the constitution, then be ready to kill Modi. Kill in the sense of defeating him." 
As his speech was making rounds on social media, Madhya Pradesh Home Minister Narottam Mishra said Pateria's statement against the Prime Minister was very objectionable and that he has immediately directed the respective Superintendent of Police to register an FIR against Pateria. Based on the directive, the reports say that an FIR was filed against the Congress leader on Monday. 
Slamming the Congress leader and the party for the contentious remarks, Madhya Pradesh Chief Minister Shivraj Singh Chouhan said, "Congress is not able to compete with Prime Minister Modi on the field, so a Congress leader is talking about killing Modi. Congress's true face is now being revealed. An FIR is being registered against him (Pateria) and the law will take its course."
On the other hand, after being caught in trouble, Pateriya maintained that his comments were misunderstood and wrongly interpreted. By citing that he meant to defeat Modi electorally, Pateriya said, "I am a follower of Gandhi and a follower of Gandhi cannot talk of the murder of anybody. The video is a misinterpretation." "What I meant to say was it is necessary to defeat him to save this country's constitution. It is necessary to defeat Modi to protect minorities, Dalits, and tribals and to remove unemployment. My intention the assassination of Modi has been misrepresented", Pateriya added.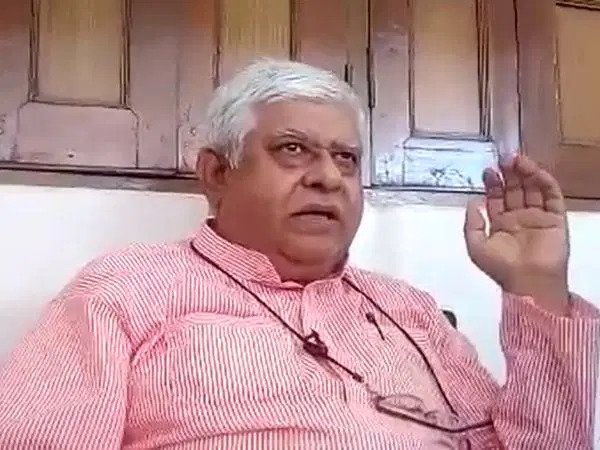 The Congress party had drawn a distance from Pateriya's remarks against Modi. Madhya Pradesh Congress spokesperson KK Mishra said, "It's his (Pateriya) personal statement. We will keep our party out of it. The Congress was born out of non-violence and it has lost Mahatma Gandhi, Indira Gandhi, Rajiv Gandhi, Beant Singh to violence and terrorism. We do not support any type of violence, be it through statement or words." 
A day after an FIR was filed against Pateriya, the Madhya Pradesh police have arrested Pateriya on Tuesday. The FIR was filed by the Panna police on the direction of state Home Minister Narottam Mishra and Pateriya was detained from his residence. It is pertinent to note that Raja Pateriya had served as Madhya Pradesh Minister for Technical Education in the previous Congress government.