Nearly six months after having the post of Tamil Nadu BJP chief vacant, the Central ruling party has on Wednesday announced the next President of Tamil Nadu BJP wing amid the series of speculations and the weakening base of the party in the state.
While there were anticipations and the possible names on air, BJP National President JP Nadda has surprised the state leaders by picking up L Murugan as the next President of the Tamil Nadu unit to lead the party through the legislative elections. Murugan's name was neither discussed nor came to the fray of the possible leaders what the Tamil Nadu unit had.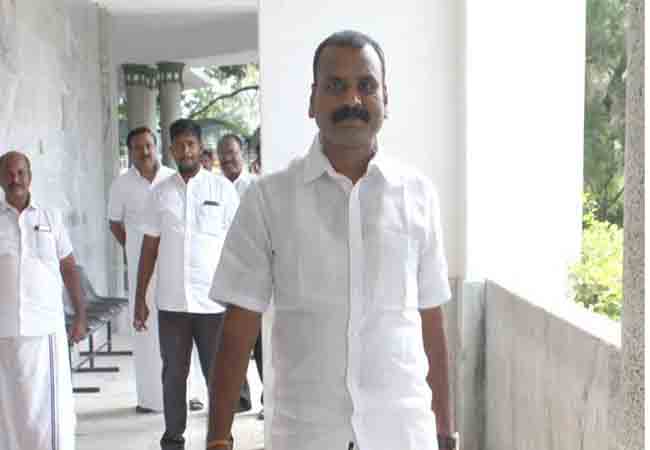 Some of the leaders including H Raja, CP Radhakrishnan, Vanathi Srinivasan, Nainar Nagendran, Pon Radhakrishnan were vying to take the seat of party's president that was vacated by Tamilisai Soundarajan. In September 2019, Tamilisai Soundarajan had vacated the post after she was elevated as the Governor of Telangana and the post was left vacant since then that had erupted the race among the party's top leaders.
The appointment has come after a huge delay and during the course, the senior leaders had lobbied to captain the ship that has been submerging in Tamil Nadu. L Murugan has been serving as the vice-chairman of the National Commission for Scheduled Castes (NCSC). Before taking up the role in the National Commission, Murugan was practicing as an advocate in the Madras High Court and as the vice-chairman, he was hearing the Panchami land case that was related to DMK's mouthpiece Murasoli.
Murugan would be serving as Tamil Nadu BJP's President for the next three years. BJP National leaders BL Santhosh and Muralidhar Rao had congratulated Murugan on being appointed as Tamil Nadu BJP Chief. After getting appointed as Chief of Tamil Nadu's wing, L Murugan thanked Prime Minister Narendra Modi, Home Minister Amit Shah, and BJP President JP Nadda for offering the post. Murugan was born in 1977 and he had graduated law from Ambedkar Law college and had a Masters in Law from Madras University.