Despite the series of agitations, uproars, and protests that have been unfolded across the nation against the Citizenship Amendment Act, the Central ruling BJP government has seemingly been determined to nullify the voices of many and to uphold the Hindutva propaganda and with the motive of countering the protests, the BJP has been rolling out the pro- CAA processions across the country. 
The party has organized such rallies in West Bengal and Madhya Pradesh and on Thursday, it has carpeted the procession in Tamil Nadu and the BJP led Central government had sent Union Ministers Ravi Shankar Prasad and Smriti Irani along with party's General Secretary Ram Madhav to Tamil Nadu to pay the counter for the opposition parties and the protests against the Citizenship Amendment Act and National Register of Citizens (NRC).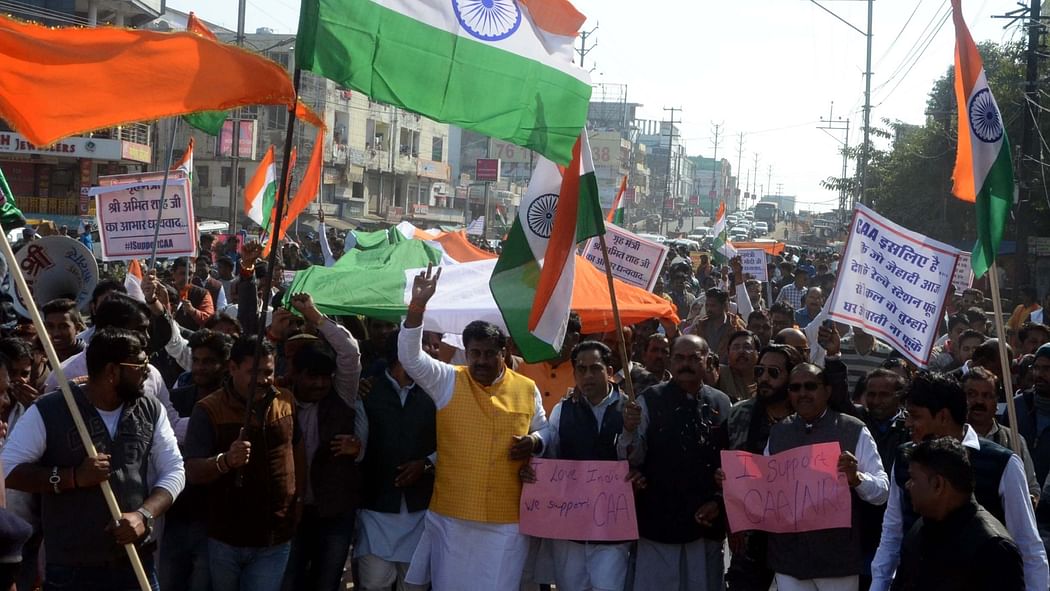 Union Law Minister Ravi Shankar Prasad took his charge in Chennai amidst Tamil Nadu Chief Minister Edappadi Palaniswami had claimed in the assembly that he had told the Home Minister that the ADMK government won't accept NRC in the state. While responding to the statement of the Chief Minister Ravi Shankar Prasad has said that the BJP will table the talks with the allied parties and take them into confidence.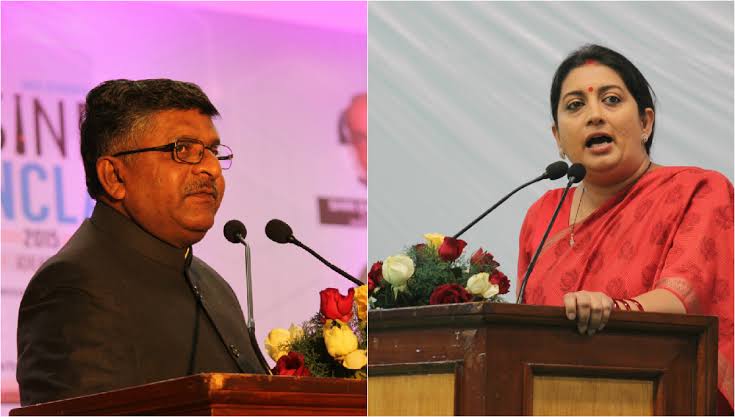 Union Minister cited that the Citizenship Amendment Act won't carry anything new in granting the citizenship to non-Muslim refugees who were religiously persecuted in Bangladesh, Afghanistan, and Pakistan and stated that such amendment was done under the administrations of Indira Gandhi and Rajiv Gandhi decades ago which awarded citizenship to Hindus from Sri Lanka and Uganda and added that those Congress governments didn't grant citizenship for Muslims from these countries.
He further stated that the government has decided nothing including the date on implementing the National Register of Citizens. On the other hand, Smriti Irani took the 'Janjagran Abhiyan' rally in Madurai during which she accused the DMK party of taking double standards on the issue of Citizenship for Sri Lankan refugees. She claimed that this is not about the BJP but about the brotherhood and the nation and she questioned the DMK on why it had remained silent when the special commission for rehabilitation failed to grant citizenship for Sri Lankan Tamils in 2007 and said that the then UPA government has let the state party loot the treasury of the nation.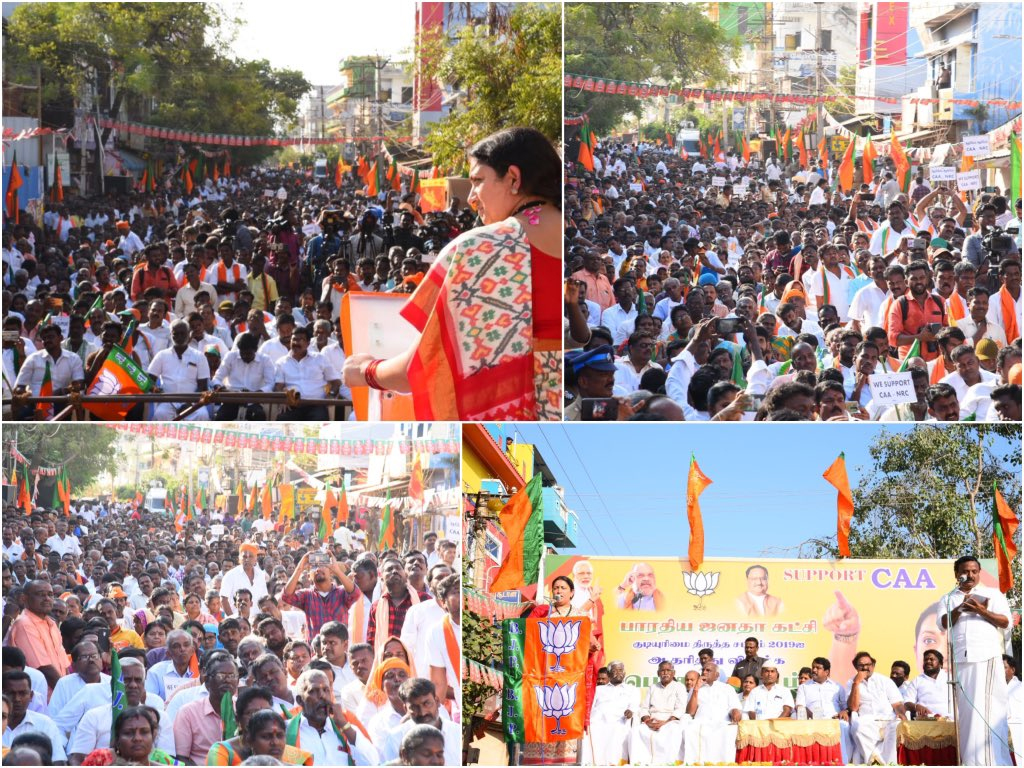 While addressing the rally in Trichy, BJP's General Secretary Ram Madhav said that the opposition leaders in Tamil Nadu have been spreading misinformation and opposing the act without the concrete reason and he urged the Muslim brothers not to believe the false propaganda of the opposition parties and claimed that the Citizenship Amendment Act is not against Muslims or Christians.