On Monday, the Chennai police department had allegedly crackdown and detained about six people who assembled at the Valluvar Kottam to take part in the heated and stirred grounds of protests against the biased and handicapped Citizenship Amendment Act. 
The reports say that the six, including five women, were detained by the police and later they were released. However, the protesters had directly accused the police department of reportedly manhandling them by not providing proper prohibitory orders despite the demand of the detainees and they were taken to the Thousand Lights police station.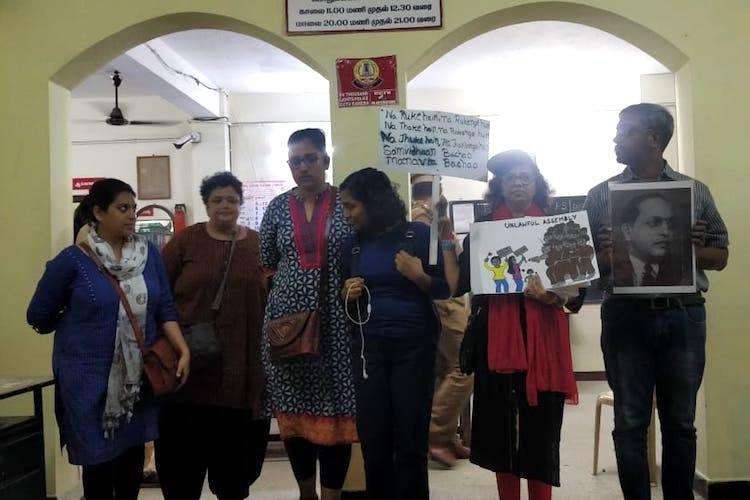 It has been reported that the group of six people had collectively tabled a letter to the concerned authorities at the police station with the view of demanding action against the police personnel for allegedly threatening and manhandling them for taking part in the protests peacefully. In their letter, they had stated that they gathered at Valluvar Kottam at 5 pm to voice their dissent against the Citizenship Amendment Act (CAA), National Register of Citizens (NRC), and National Population Register (NPR) and they pressed that the police had threatened and forced to embark the van.
They further underlined that they repeatedly asked the police to disclose the prohibitory order and they failed and forcefully pushed everyone into the van. They requested the station in charge that the complaint against the officers who crackdown with them would be filed. The reports have revealed that one of the detained protesters is a person with a disability.
According to the reports, police inspector of Thousand Lights Police station has said that the protesters would be detained if they fail to obtain the prior permission and after some time they would be released and claimed that this is what happened on Monday.