A DMK leader in the Salem district of Tamil Nadu has invited a trouble for his contentious conduct of upholding casteism and abusing a Dalit boy for entering a temple. As the video of the incident went viral, the leader was suspended from the party and later, he was apprehended by the police amid a public outrage over the unruly behaviours of the DMK leaders, including ministers, in recent times. 
T Manickam is the DMK's panchayat chairman in Thirumalaigiri in Salem. He belongs to the Vanniyar caste and after learning that a Dalit boy had entered a temple in the locality, Manickam used derogatory words against the boy for entering the temple. According to reports, this incident had happened on January 26 and now, the visual came out and had drawn a startling attention. 
22-year-old Praveen belongs to the Scheduled Caste and he visited the Periya Muthumaariyaman Temple on Republic Day. After knowing that Praveen came to the temple, DMK leader Manickam, on the following day, humiliated Praveen in front of his family and he went on to beat Praveen, asking him to apologise. In the video, Manickam can be heard using casteist and sexually offensive language against Praveen and went on to threaten him.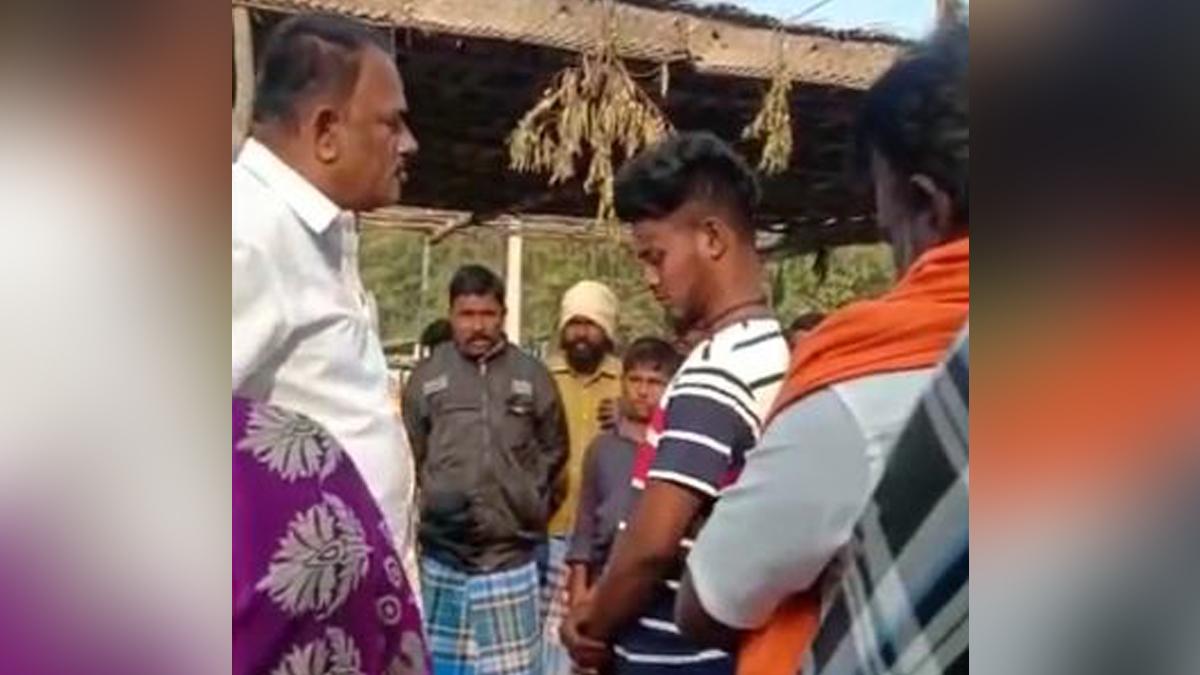 The video went viral on social media on Monday and as the sequel to the controversy, the DMK on Monday announced that Manickam is suspended from the party. In a statement, DMK's General Secretary Duraimurugan said, "DMK leader from Salem South Union secretary T Manickam has been suspended from all the posts for violating the party's principles and for acting to bring disrepute to the party." 
It has been reported that the temple comes under the Hindu Religious and Charitable Endowments Department and is being maintained by the Vanniyar Community in the region. For his abusive conduct against a Dalit Boy, a complaint was filed against Manickam and based on a complaint, the Salem police registered a case and arrested him. 
The officials of Salem police said, "DMK functionary T Manickam, who allegedly abused a Dalit man for entering a village temple in Salem Kanthampatti has been arrested by the police. He has been booked under the Prevention of Atrocities against the SC/ST Act."