The Chennai police have arrested the city's younger councillor Priyadharshini on Thursday - January 26 for screening BBC's documentary on Prime Minister Narendra Modi, which has sparked turmoil across the country. Though Priyadharshini's detention was for a brief time, the event has invited flak against the police amid the apparent clampdown on the documentary and its screening that's palpable across the country. 
21-year-old Priyadharshini is Chennai's youngest councillor. She has a political affiliation with the Communist Part of India -Marxist - CPI(M) and elected from ward number 98 in Teynampet in the urban local body polls that held last year. On Jaunary 26, CPI(M)'s Democratic Youth Federation of India (DYFI) has organized a protest at TP Chatram, Chennai to voice against the crackdown and censorship on the BBC documentary by the Modi regime. 
It has been reported that during the protest, the protesters had shared the link of the BBC documentary and watched it together on their phones. While they were watching the documentary, the police arrived at the scene and arrested 14 protesters including Priyadharshini. Later, all 14 detained people were released. The two-part BBC documentary on Modi is the talk of the nation as it delves from the 2002 Gujarat riots, Modi's role in the commual clash while he was the Chief Minister, to his divisive and controversial politics and propaganda as the Prime Minister.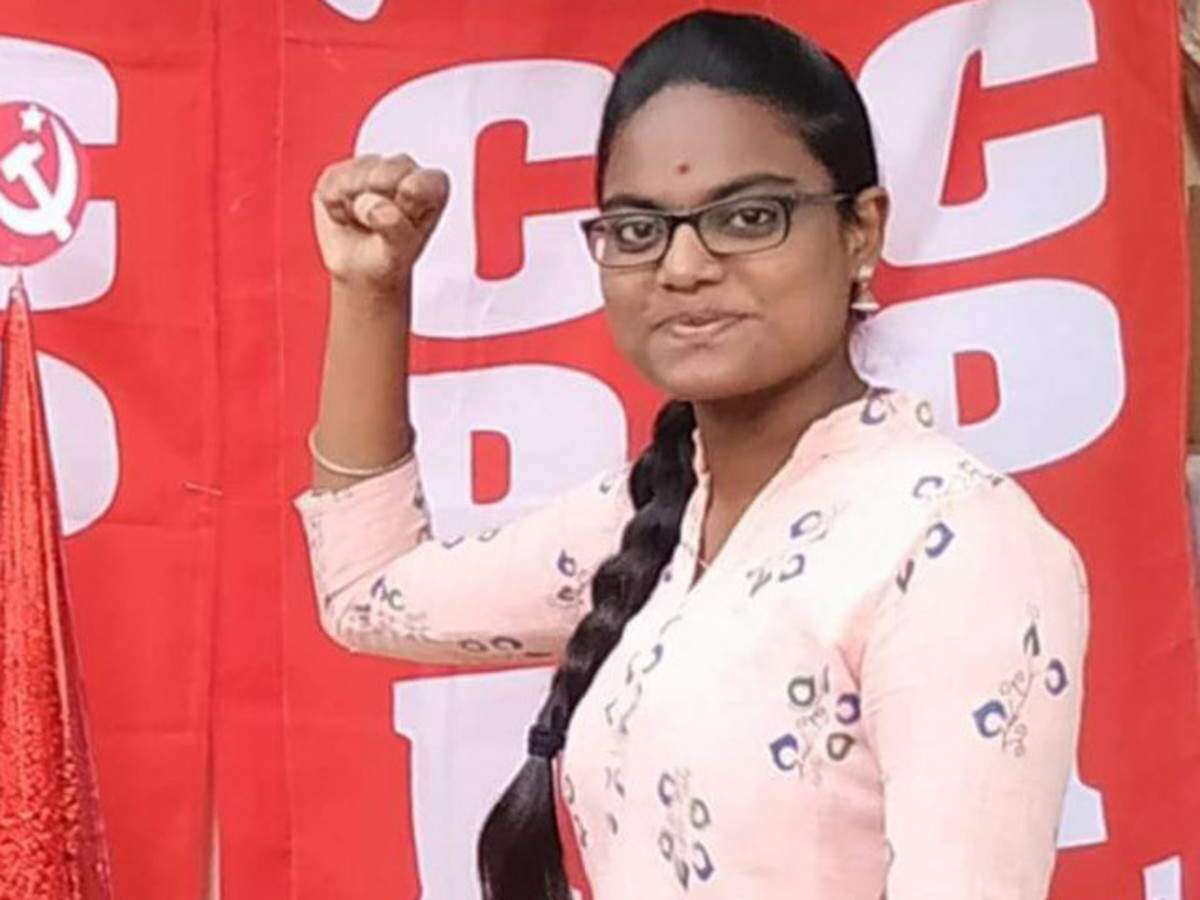 While the first part of the documentary was released on last week's Tuesday, the second and final one was released in the UK earlier this Tuesday. The documentary was titled 'India: The Modi Question' and narrates the inquiry done by the UK's Foreign Office in 2002 in the Gujarat riots. By quoting the inquiry report, the documentary said that the British inquiry team concluded that Narendra Modi is directly responsible for the riots. 
By claiming that the documentary is a propaganda piece, the Union government banned it and removed its links by invoking emergency powers under Section 16 of the IT Rules, 2021. Though the first part of the documentary was blocked on YouTube and on social media, several reports say that the links to the second part are available. In the second part, the documentary says, 'Modi is enormously popular and hugely divisive'. It covers Narendra Modi's period as the Prime Minister of India and his measures against the country's Muslim population. 
Though the BJP regime curbed the documentary, it has seemingly promoted it as the documentary had a wider attention from across the country after the ban. Notably, the student groups', with affiliation with the left outfits, at several varsities have screened the documentary at a larger screen in their premises. For screening the documentary, the students were attacked by the members of the ABVP, the student wing of the BJP's parent body, the RSS.