The Ministry of External Affairs has, on Wednesday, shockingly revealed that as many as 276 Indian nationals living abroad have been tested positive for the Coronavirus, which has become a global pandemic after causing major devastations, affecting lakhs of people and claiming thousands of lives across the globe in a short period.
According to the written reply that was tabled by V Muraleedharan, Minister of State for External Affairs in the Lok Sabha on Wednesday, Iran has reported with housing 255 Indians in its territory who have been tested positive for the virus while rest of the cases have been recorded in the United Arab Emirates, Italy, Sri Lanka, Rwanda, and Hong Kong. This was the reply that has been made by the foreign ministry for the question raised in the Lok Sabha.
Ministry of External Affairs in a written reply to a question in Lok Sabha: 276 Indians are infected with #coronavirus abroad including 255 in Iran, 12 in UAE, 5 in Italy, and 1 each in Hong Kong, Kuwait, Rwanda, and Sri Lanka. pic.twitter.com/Hk1GjJoXyT

— ANI (@ANI) March 18, 2020
Iran has been one of the worst-hit countries due to the pandemic followed by China and Italy. Of 276, Iran has 255 Indians including Tamil Nadu fishermen, the United Arab Emirates has 12 Indians while Italy reports with five Indians whereas Hong Kong, Kuwait, Sri Lanka, and Rwanda had reported with one Indian each in its respective territories. According to the World Health Organization, Iran has reported with 15,000 confirmed cases and 853 deaths as on Tuesday.
Earlier this month, the Indian government has begun the evacuation measure to rescue the Indians from Iran and as on Monday, according to the External Affairs Minister, the rescue mission had evacuated 389 Indians from Iran. However, the currently stranded people including fishermen have been vested with no idea when they would be airlifted to India from the virus-hit country. Over the wake of the widespread Coronavirus, both the Indian and the Iranian governments had suspended the flight operations between the two countries.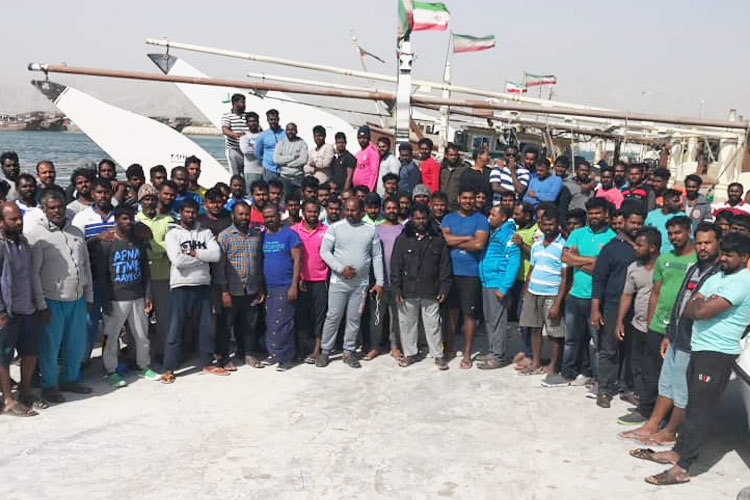 On March 8th, External Affairs Minister S Jaishankar tweeted that the Indian Embassy in Tehran continues to maintain close contact with the Indian fishermen in the country and no case of the virus has reported among them. He further ensured that they have adequate supplies and asserted that the government will continue to monitor their welfare.