Amid the emergency measures that have been rolled out across the country to contain the spread of Coronavirus (COVID19), the state government of Karnataka has, on Monday, confirmed the first positive case of the epidemic as a software engineer who recently arrived in Bengaluru from the United States had tested positive for the virus.
The reports say that the software engineer who is in his 40s and a native of Karnataka has returned to Bengaluru from the Texan city of Austin in the United States on March 1st, 2020 through Dubai. He went to his workplace for two days before getting admitted to the hospital with the positive symptoms of the epidemic.  The reports have stated that on March 8th, he got admitted to the Rajiv Gandhi Institute of Chest Diseases in the city and he was quarantined and isolated for further treatments.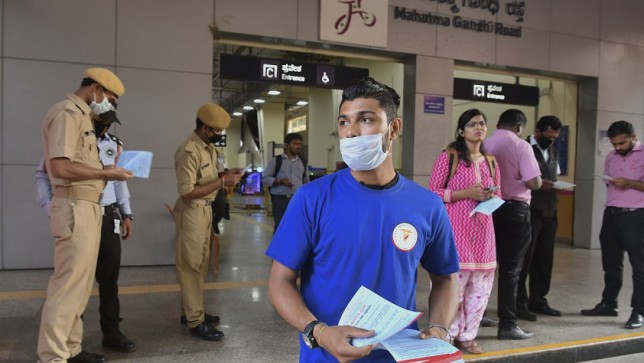 His samples were collected and dispatched for the examinations to the National Institute of Virology in Bengaluru. On Monday, the test results revealed that he is positive for the virus. After having the confirmation that he has been infected, the health officials had quarantined his wife and daughter and placed them under the isolation ward in the hospital. Along with them, a man who traveled with the software engineer on the same airplane has been isolated for further tests.
The state health officials have said that nearly 2,600 people have come either in primary or secondary contact with the infected patient in the city and stated that the process to locate and identify these people has been initiated to contain the major spread. While addressing the reporters on Monday, State Minister of Medical Education Dr. Sudhakar said that three teams have been installed to trace the identity of the people who had contact with the infected patient. One team will be tracing the man's residence, the second one will be tracing his workplace while the third one will be tracing his travel history.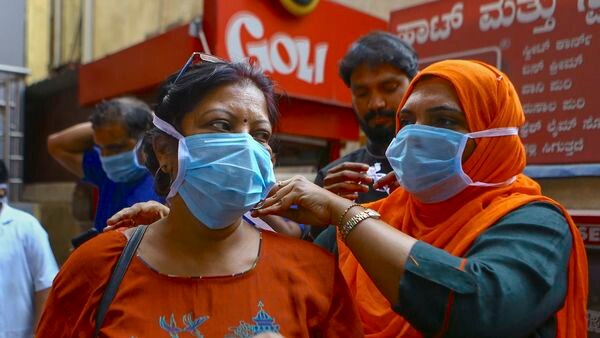 The reports further stated that the school in the Whitefield area where his child studied has indefinitely been closed. According to the state government, 982 people had been identified to undergo the observation and of these 982, 266 people have completed 28 days of observation. The government also highlighted that 432 samples were dispatched for further testing and 364 samples have returned negative while the state waits for the results of the rest of the samples.
As on Tuesday morning, India has reported with 47 positive cases of the Coronavirus including the recent case in Bengaluru and two fresh cases in Pune that were tested positive on Monday evening. On Monday, Union Health Minister Harsh Vardhan said over 8.74 lakh passengers from the foreign countries have been screened so far. The Minister further stated that the Central government has asked the states to enhance and strengthen the laboratories and manpower to contain the spread of the virus.