The Coronavirus (COVID19) has emerged as a global threat after the epidemic, which has its crater in the Chinese city of Wuhan, has been rapidly spreading across the countries and continents as most of the countries including advanced and poor are vested with no immediate mechanisms to contain the pandemic. The virus has directly affected more than 90,000 people across the world with the numbers soaring high every day.
At the global stage, the virus has claimed the lives of more than 3,200 people with most of the fatalities reported from China followed by Iran, South Korea, Italy, and Japan. Over 80 countries had reported with positive cases of the virus making India unexceptional. As on Thursday, the Indian government has said that the country has reported with 30 positive cases of the virus so far and these cases have been quarantined to control the spread. The fact is that the vaccine to cure the epidemic is yet to be invented.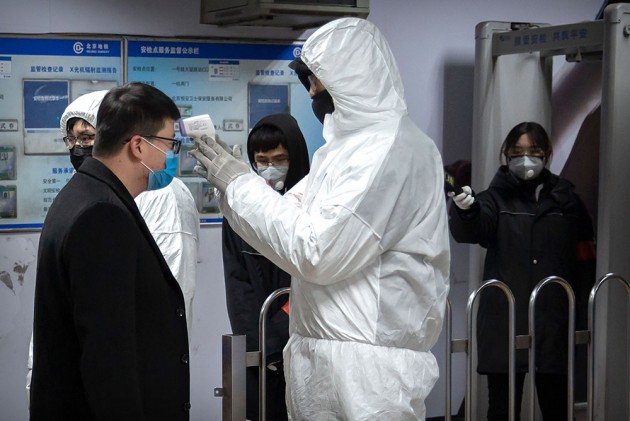 Within a short period, the virus has caused unprecedented damages and calamities for lives as well as for the global economy and with having fewer and no proper medications, the best way to shield is to prevent ourselves from getting caught up with the positive symptoms. 
Here are the measures that one must ensure to follow to get rid off from the epidemic:
1) Stay home when you sick.
2) Cover your cough or sneeze with a tissue paper, ensure that you dispose of the tissue safely and immediately.
3) Avoid touching your eyes, nose, and mouth.
4) Avoid having close contact with the people who show the symptoms. Make sure that you maintain at least three feet of distance between yourself and the ailing person.
5) Clean and wipe the surfaces using a regular household spray.
6) Wash your hands with the sanitizer and soap for at least 20 seconds, importantly after leaving the restroom, before eating and after coughing or sneezing.
7) Ensure that you use an alcohol-based hand sanitizer with at least 60% of alcohol.
8) If you have a fever, breathing difficulty, and cough - approach the doctor immediately.
9) Make sure that you follow the safety and travel advisories issued by the government.
Reaffirm yourselves that you follow the below practices to ensure that you consume safe foods,
1) Use different chopping boards and knives for raw meat and cooked foods. Wash your hands after handling raw and cooked food.
2) Ensure you don't consume sick animals and animals that have died of diseases. 
3) You can consume meat after ensuring that these items are cooked thoroughly and properly handled during food preparation.
 
To know more, please visit: 
https://www.who.int/emergencies/diseases/novel-coronavirus-2019/advice-for-public
https://www.who.int/health-topics/coronavirus
https://www.who.int/emergencies/diseases/novel-coronavirus-2019
https://www.who.int/emergencies/diseases/novel-coronavirus-2019/technical-guidance/infection-prevention-and-control