The unprecedented lockdown in the state of Tamil Nadu to contain the spread of the Coronavirus would be causing major uncertainty and disturbances for the economical corridors of the state as the companies and industries would lower its shutters till March 31st, 2020 and the daily wage workers in the cinema industry would be one among the larger sphere to get affected due to the shutdown. However, some of the top actors in the industry have come forward to lift their hands and to ease their lives during the lockdown.
Earlier on March 23rd, the Film Employees' Federation of South India (FEFSI) had issued a notice in which the federation's president RK Selvamani stated that Rs 2 crore is needed to feed the families of 15,000 employees as these employees are dependent on the wages from the federation for the survival and since the movie shootings are being halted over the lockdown, they lost their incomes and with the view of remedying and easing their survival, top actors like Rajinikanth, Suriya, Karthi, Vijay Sethupathi, Prakash Raj, and Sivakarthikeyan had provided funds as part of the relief measure.
#Thalaivar #Superstar #Rajinikanth donated 50 Lakhs to #FEFSI for the film industry workers / members who are not having any work due to the ongoing #Corona lockdown and with shoots being cancelled . #MakkalThalaivar #RMM #RajiniMakkalMandram @rajinikanth @RIAZtheboss pic.twitter.com/IlXUuG47F7

— V4UMEDIA (@V4umedia_) March 24, 2020
According to the reports, Actor Rajinikanth has, on Tuesday, announced that he would be donating Rs 50 lakh towards the relief fund while the family of Actor Sivakumar including Surya and Karthi had donated Rs 10 lakh and actors like Vijay Sethupathi, Sivakarthikeyan had donated Rs 10 lakh each.
Actor Prakash Raj had provided 150 bags of rice with 25 kilograms each to the employees of FEFSI who are facing shut down due to the spread of the global pandemic. Actors Parthiepan had donated 250 rice bags while Actor Manobala has also provided rice bags as his contribution towards easing the survival of the daily wage workers.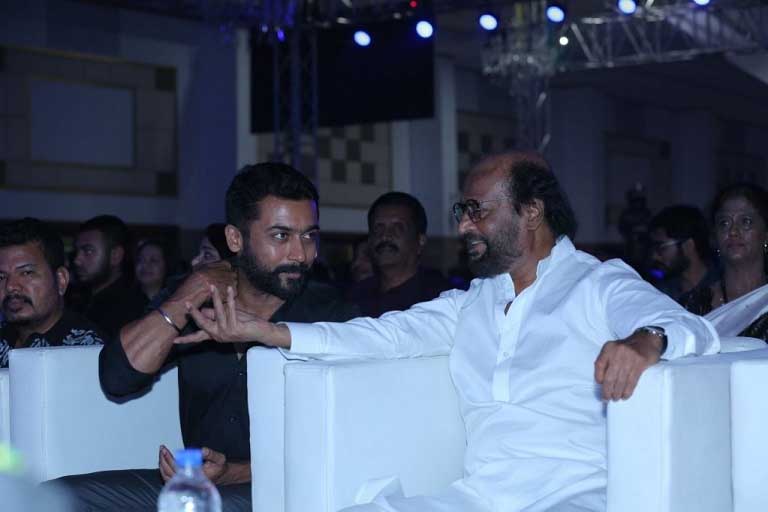 According to FEFSI, out of 25,000 members of the federation, about 15,000 depending on the body and with the view of providing them with rice during the lockdown, it would cost Rs 2 crore and the federation appealed to the industry to aid the employees following which the actors had released their donations. Earlier last week, the federation has suspended the movie shootings from March 19th until further orders.