At the crucial time when Tamil Nadu is preparing for the complete lockdown, the state has, on Tuesday, reported with three new cases positive for the virus making the state record 15 positive cases so far in its territory. 
Tamil Nadu state health minister Vijayabaskar took to Twitter moments ago and issued the conformity of the three new cases who have arrived in the city from abroad. According to the minister, these three new cases are identified as a 74-year-old male and a 52-year-old female who returned from the United States and the third patient is a 25-year-old female who returned from Switzerland. The three cases are the residents of Porur, Purasaivakkam, and Keelakattalai in Chennai respectively.
#coronaupdate:Chennai reports 3 new cases for #COVID19. All 3 travelled abroad.74 Y M return from USA at #Stanley,52 Y F return from USA at #Stanley,25 Y F return from Swiss at #KMC,.They are residents of Porur, Purasaivakkam, Keelkattalai rsptvly.Pts in isolation & stable. #CVB

— Dr C Vijayabaskar (@Vijayabaskarofl) March 24, 2020
The two US returns have been admitted to the Stanley Medical college hospital while the Swiss return female has been admitted to Kilpauk Medical college hospital in Chennai. The Minister asserted that the patients have been isolated and are doing stable. The state has been witnessing soaring high cases for the few days and it has reported with three cases on Tuesday exactly one day after reporting the other three cases in the state and the increase had contributed to the rise in total numbers of affected cases. 
Currently, the state has reported with 15 cases positive for the virus with one being recovered and discharged while the rest are being treated across the state. On Monday, the three patients - a 25-year-old man from Chennai, a 48-year-old from Tirupur, and a 54-year-old man from Madurai have been tested positive for the virus. The cases have been uprising amid the restrictions and lockdown that have been imposed by the state government to contain the spread of the global pandemic.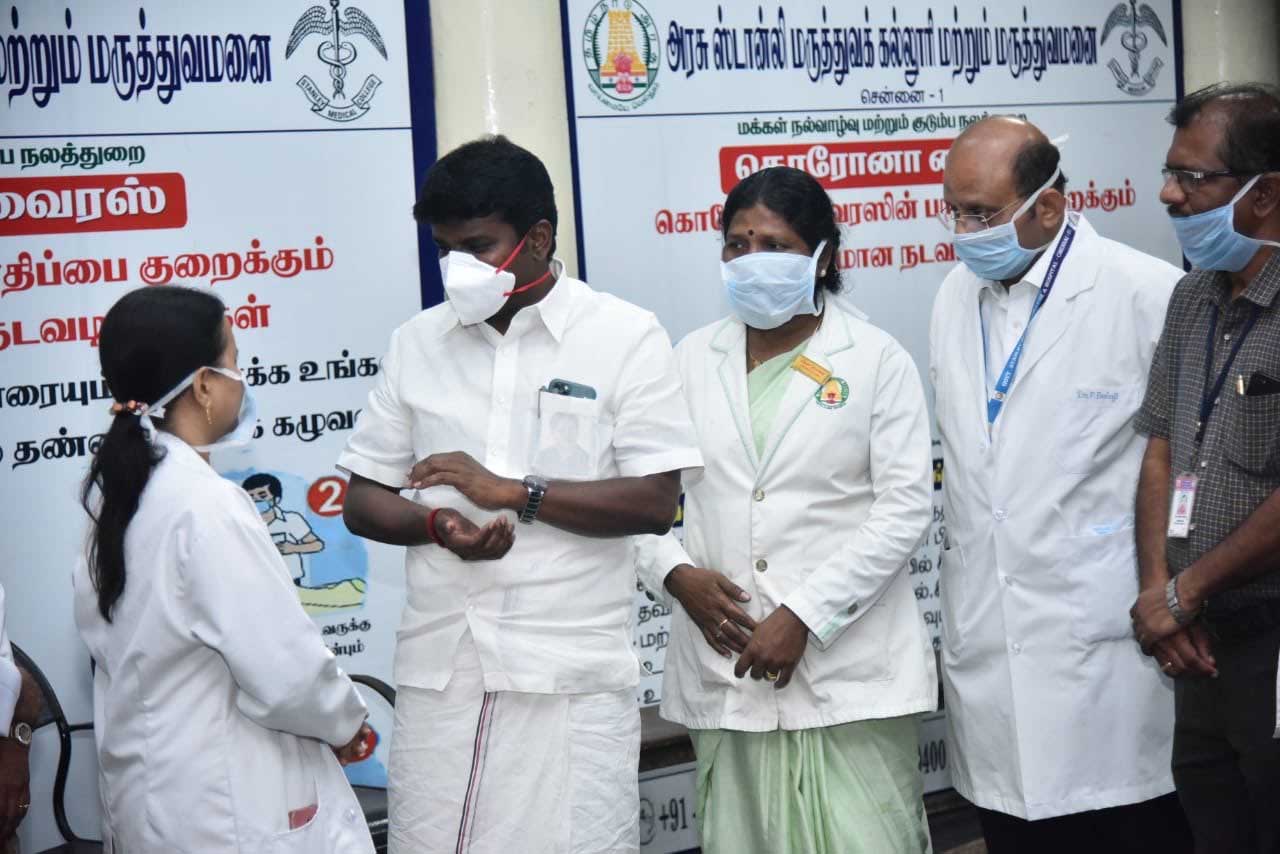 The government hospitals in Chennai, Madurai, Coimbatore, Tirunelveli, and Tirupur have been housing the positive cases across the state and the patients have been quarantined in the facilities. The state government has imposed a curfew under section 144 that would be coming into effect at 6 pm on Tuesday and the government has also ordered to shut down the district borders, all the establishments across the state until March 31st, 2020. However, essential services like pharmacies, grocery stores, hospitals, and all the essential supplies would be functioning normally.
Also read: Corona outbreak: TN reports with three fresh cases putting the numbers to 12!