The Egmore court has on Tuesday dismissed the petition that was filed by the Dravidar Viduthalai Kazhagam (DVK) with the view of seeking the court's directive against Actor and political hopeful Rajinikanth on his remarks about Dravidian stalwart Thanthai Periyar, that had spurred up the controversies and condemnations against the actor.
In last January, Rajinikanth had addressed the function that was organized to mark 50th anniversary of Thuglak magazine during which he stated that Thathai Periyar had organized the rally in Salem in 1971 and during the rally, the idols of Lord Sri Ramachandramoorthy and Sita were carried naked with the garland made up of sandals. His remarks had received huge condemnations from Dravidian parties and outfits which strongly denied the occurrence of such incidents.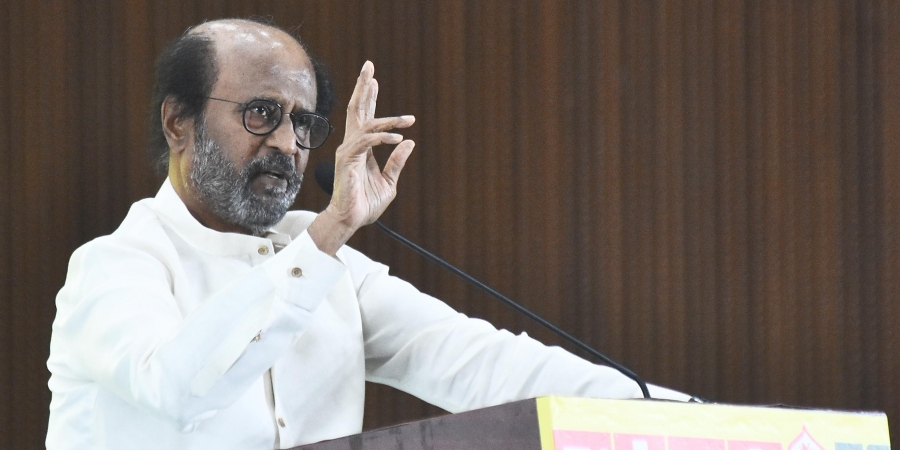 The Dravidian outfits had staged protests against the actor and demanded the government to take action against him for his controversial statements and some of the outfits had threatened that they would siege Rajini's residence in Chennai following which the government has deployed security forces around the actor's residence.
Dravidar Viduthalai Kazhagam's secretary Umapathi has moved his complaint to the police and urged the department to book the actor as he reportedly made the statements to threaten the public peace. However, the actor held a press meet during which he refused to issue an apology on his statements and by presenting the news articles that published with connection to Periyar's rally, he claimed that his statement was authentic.
Dravidar Viduthalai Kazhagam has then moved the petition to Egmore court and sought the directive against Rajinikanth and while the case camp up to the hearing on Tuesday, the Egmore court bench has dismissed the petition.