As appealed by Prime Minister Narendra Modi towards expressing gratitude to the medical professionals and those who are providing essential services across the country amid the outbreak, millions across the nation have either clapped, rang the bells, and clanged the utensils to show their solidarity and gratitude to the people who are working round the clock to contain and combat the Coronavirus while the entire nation has been going through the lockdown.
People beyond religions and political leaders beyond party lines had assembled in their residences along with their families and as a symbol of sending gratitude, they began clapping and lauding the people for providing essential services in the middle of the crisis. When the clock struck five, millions came out in lawns, terrace, and balconies and took their hands, bells, and utensils and broken the silence that prevailed over Janata curfew through their sounds to send solidarity to the doctors, nurses and other staff involved in essential services.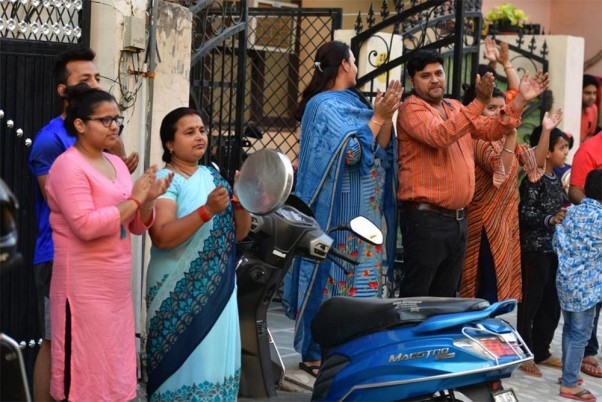 On Thursday, while Prime Minister Narendra Modi addressed the nation in the wake of the pandemic, he appealed to the people to observe Janata curfew on Sunday to practice social distancing and avoid mass gatherings. He asked the people to remain indoors from 7 am to 9 pm and he further called the people to express gratitude for the essential services providers by clapping hands or ringing bells.
With accord to that, the nation has gone under the curfew since Sunday morning amid the soaring high cases and the people who were confined in their houses since morning have come out of the residences following the appeal from the Prime Minister and celebrated and lauded the essential services.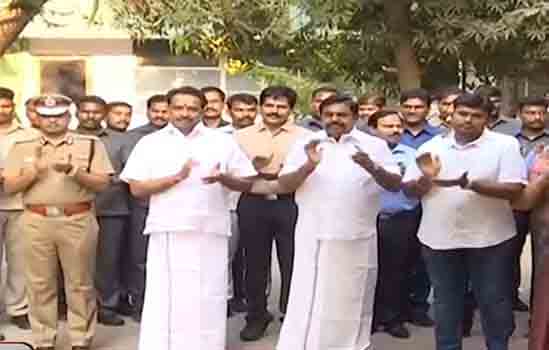 Chief Ministers of various states including Edappadi Palaniswami of Tamil Nadu, Narayanaswamy of Puducherry, Jagan Mohan Reddy of Andhra Pradesh, Yogi Adityanath of Uttar Pradesh, Trivendra Singh Rawat of Uttarkhand have joined millions to express their gratitude.  BJP National President JP Nadda, Union Defense Minister Rajnath Singh, Petroleum Minister Dharmendra Pradhan, Minister of Environment, Forest and Climate Change Prakash Javadekar, Union Minister of Parliamentary Affairs Pralhad Joshi, Lok Sabha Speaker Om Birla, and NCP Chief Sharad Pawar had clapped in solidarity and expressed their gratitude for the essential service providers.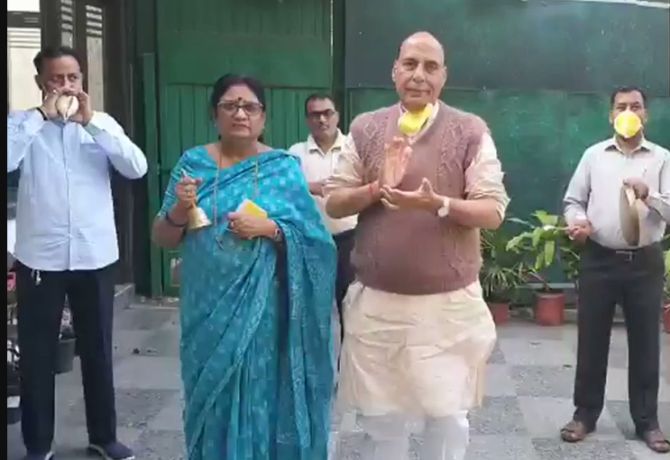 Currently, India has reported with more than 370 positive cases for the Coronavirus and the global pandemic has claimed the lives of seven people - three on Sunday alone. While the entire nation has been under the lockdown after the Central and state governments had imposed several restrictions, bans, and preventive measures, lakhs of people have been working 24/7 across the country to treat the virus affected patients, to supply essential services, and to serve the nation within and beyond the borders.