While, on one hand, the state government of Tamil Nadu has been strengthening the preventive measures to combat the spread of the Coronavirus by imposing the curfew and bringing the state under the lockdown, on the other hand, it has been initiating stern actions against the people who have violated the curfew and directives to contain the spread.
For the past two days, the Tamil Nadu police had booked 1274 people across the state under the grounds of violating the curfew, spreading rumors against the virus, and the violating the home quarantine guidelines. According to the reports, the state police had booked 1252 people on Wednesday for reportedly violating the curfew that was imposed under section 144 while the law enforcement agency had registered FIRs against 16 people for airing rumors about the Coronavirus.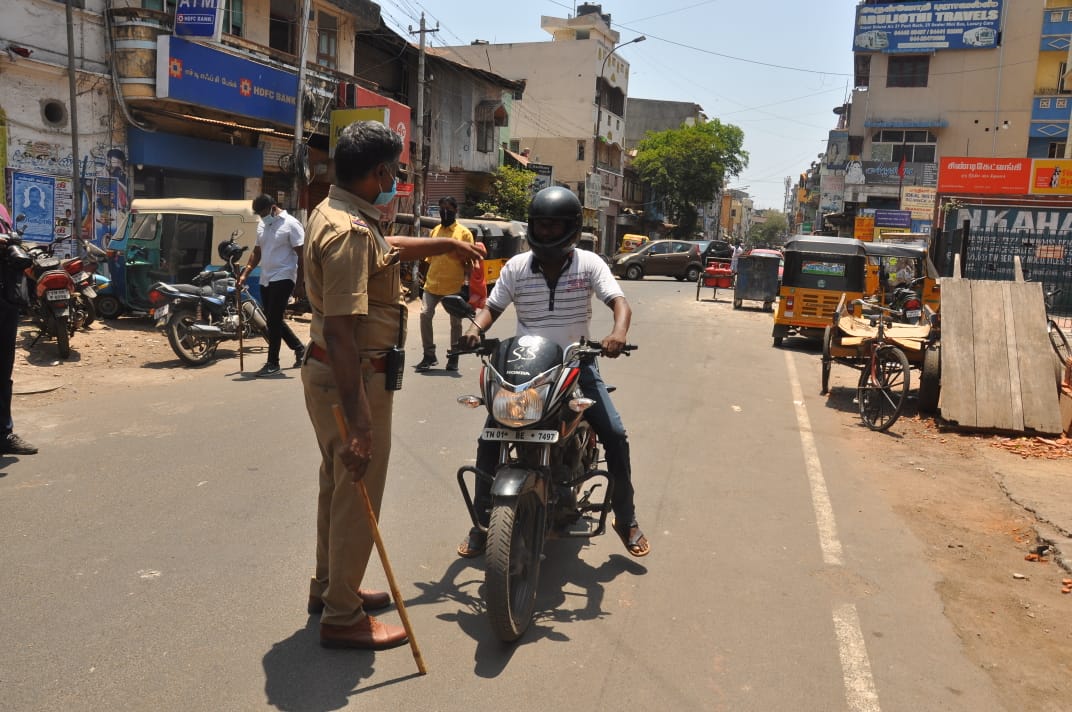 Six others have been booked on Thursday for breaking the home quarantine guidelines that were issued by the state health department. The reports stated that these people have been booked in the first two days of the lockdown period that was imposed by the state government to fight the spread of the virus. Section 144 prohibits the assembly for more than five persons and the state government has consistently appealed the people to stay indoors and refrain from unnecessary travels.
The Chennai police department has installed 156 check-posts across the city to ensure that the curfew plays its role and the department has deployed regular patrolling in the city to tighten the lockdown and along with that, the police personnel has been strictly dealing the cases of drunken drive and helmet violation. On Thursday, the state government announced that the statewide curfew under section 144, which was imposed until March 31st, has now been extended till April 14th with the view of mapping the state with the nationwide lockdown that was declared by Indian Prime Minister Narendra Modi. 
The government has ordered to shut down the district borders, closed all the non-essential services, imposed severe restrictions on the movement of the people, and closed the transportations apart from the essential services until April 14th to contain the spread of the virus. As of Thursday, the state has reported with 27 positive cases with one has been recovered and the one has expired while the rest have been getting treated under isolation across the state.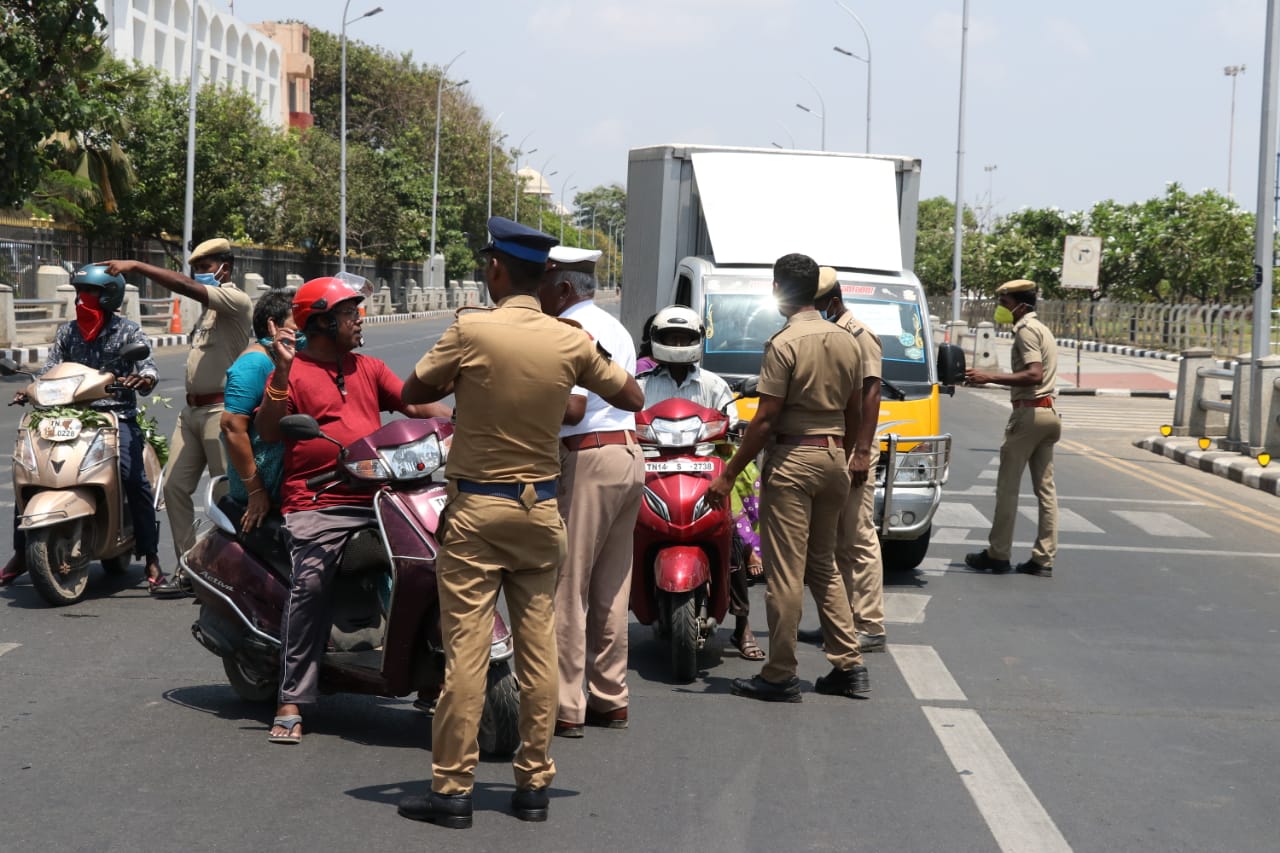 According to state health minister Vijayabaskar, the state has screened 2,09,284 people so far and 15,492 passengers have been placed under home quarantine for 28 days while 104 passengers without symptoms are under isolation in the facilities installed near the airports in the state whereas 211 have been admitted at the isolation wards of the hospitals. So far, the state had collected 1039 samples of which 933 returned negative, 27 turned out to be positive and the rest are under process.