Dolby Theater in Los Angeles was stunned by the embarrassing moment which has become the talk of the globe, thanks to actor Chris Rock's remark of what has become a jibing joke that annoyed prominent actor Will Smith. Rock's remark about Will Smith's wife was in an awful fashion that the actor doesn't know to differentiate the buzzcut and the syndrome from which Smith's wife Jada has been suffering for years. 
Los Angeles has been busy hosting the Oscars and in the midst of global attention, the red carpet has caught millions of eyes as the stars from across the countries have arrived for the prestigious ceremony. It was going well with smiles and celebrations until the event has put the hall in a dire silence. Actor Chris Rock was apparently slapped by Will Smith, who then, in a warning tone, told him to keep his wife's name out of his mouth. So what exactly has happened and why Will Smith was annoyed? 
Actor Chris Rock came to the stage to announce the winners for the best documentary feature award. However, before divulging the winner, Rock has made a joke about Will Smith's wife Jada Pinkett-Smith saying that she could star in the sequel to the movie 'GI Jane'. Rock's joke didn't go well with Will Smith as it was in reference to Pinkett-Smith's shaved head because of a disorder called 'alopecia'. Following the joke, Will Smith went to the stage and strongly slapped Chris Rock, which took everyone into shock. 
Chris Rock was heard saying, "Jada, can't wait for GI Jane 2". After Will Smith slapped him, Rock said, "Wow. Will Smith just smacked (expletive) out of me." After Smith came back to his place, he shouted at Rock, saying, "Keep my wife's name out of your (expletive) mouth." The visual of the event has gone viral across and beyond the borders with several people extending solidarity to Will Smith and slam Chris Rock for his jibe at Pinkett-Smith under the guise of a joke, despite knowing the disorder. 
Initially, the event was thought of as scripted and Will Smith was even seen rendering a smile following Rock's remarks about Jada. However, Smith's expression suddenly changed and annoyed that the remark has insulted his wife, after which he has gone to the stage and slapped Chris Rock before the cameras that are telecasting the event around the globe. By the time Smith angrily told Rock to keep his wife's name out of his mouth, the hall realized that Will Smith has really got offended so was his wife Jada, who appeared in an annoying face.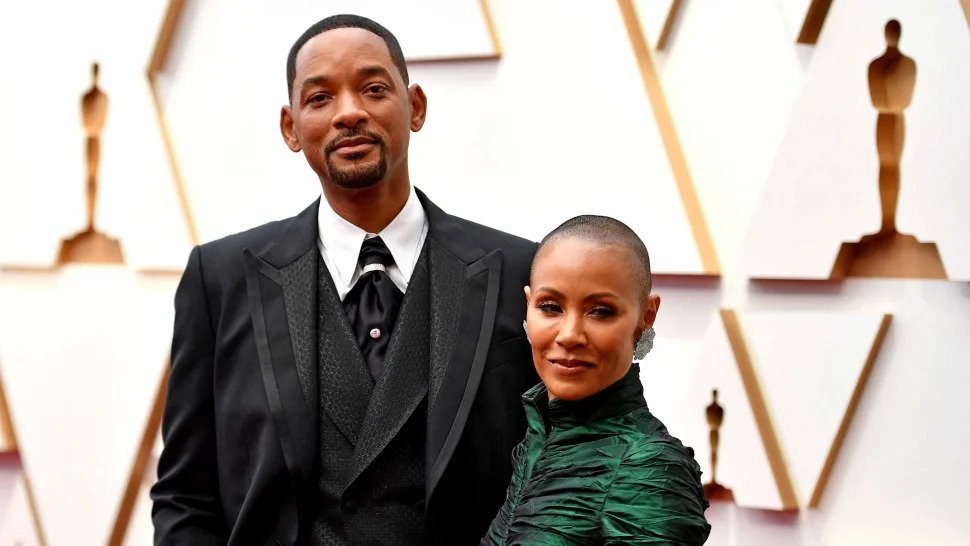 Though Rock kept the show going, he was apparently shaking and later, he said, "That was the greatest night in the history of television." Now, this event has got shelved in the store of Oscar's journey. It must be noted that this is not the first time Rock has made an awful remark about Pinkett-Smith at the Oscars. In 2016, the last time Rock hosted the ceremony, he said, "Jada Pinkett Smith boycotting the Oscars is like me boycotting Rihanna's panties- I wasn't invited!".
So how is Rock's GI Jane joke related to Pinkett-Smith? 
The movie GI Jane was released in 1997. It was starred Demi Moore, who played the role of Jordan O'Neil, a navy seal officer. In order to complete her tough training and to keep her position solid, Jordan (Moore) will shave her head and becomes GI Jane. She would appear in a buzzcut to hide away her feminity. Demi's character look in the movie has led Chris Rock to make a joke about Jada Pinkett-Smith's buzzcut, which was not for the movie but was due to the disorder that she has been suffering from. 
Referring to Jada's buzzcut, Rock would say "Jada, can't wait for GI Jane 2", implying that Jada should appear in the sequel of GI Jane with her buzzcut. His remark has annoyed and offended Will Smith, who then came to the stage and gave a slap to Chris Rock and after coming back to his seat, Smith went on to warn Rock to keep his wife's name out of his f***** mouth. 
Jada Pinkett-Smith disorder: 
Pinkett-Smith has first opened up about her hair loss struggle, caused by a disorder 'alopecia', in an episode of her Facebook chat show, Red Table Talk, in 2018. This disorder would cause hair loss due to which she has decided to shave her head. Speaking about the distress, she said, "I have been having issues with hair loss. And it was terrifying when it first started." 
She further said, "I was just like, 'Oh my God, am I going bald?' It was one of those times in my life where I was literally shaking with fear. That's why I cut my hair and continue to cut it." According to The Hollywood Reporter's Scott Feinberg, a tearful Smith needed to be pulled aside and comforted by Denzel Washington and Tyler Perry during a break. While presenting the next category of award, Sean Combs said, "Will and Chris, we are going to solve that like family. Right now, we are moving on with love." 
Will Smith's apology with the prestigious award: 
For the first time in his career, Will Smith has won the Oscars for playing the father of tennis legends Venus and Serena Willams in the movie 'King Richard'. After tearfully accepting the award, he has apologized for the event. He said, "I want to apologize to the Academy. I want to apologize to all my fellow nominees." He further said, "Art imitates life. I look like the crazy father, just like they said about Richard Williams. But love will make you do crazy things."
In a long speech, he said, "I want to apologize to the Academy. I want to apologize to all my fellow nominees. This is a beautiful moment and I am not crying for winning an award. It's not about winning an award for me. It's about being able to shine a light on all the people - Tim, and Trevor, Zach, and Saniyya, and Demi, and Aunjanue, and the entire cast and crew of King Richard, and Venus and Serena, the entire Williams family." 
He added, "And my mother...a lot at this moment is really complicated for me but to my mother, she didn't want to come out. She's had her knitting crew who she's in Philly watching with. Being able to love and care for my mother, my family, my wife...I'm taking up too much time...Thank you for this honour. Thank you for this moment and thank you on behalf of Richard and Oracene and the entire Williams family. Thank you. I hope the Academy invites me back. Thank you." 
MAYHEM BETWEEN CHRIS ROCK AND WILL SMITH AT THE #Oscars pic.twitter.com/265hGbsEDg

— Barstool Sports (@barstoolsports) March 28, 2022
Will Smith slapped Chris Rock after the comedian made a joke about his wife Jada Pinkett-Smith. #WillSmith #ChrisRock #Oscars pic.twitter.com/CUT29jK4gu

— Man's NOT Barry Roux  (@AdvoBarryRoux) March 28, 2022