In a shocking piece of news, former ADMK MP T Radhakrishnan has passed away on Sunday at the age of 67 in Sivakasi due to heart attack. After learning about his demise, several party leaders including ADMK's interim general secretary Edappadi K Palaniswami (EPS) paid tribute to the deceased soul and expressed condolences to the bereaving family members. 
Radhakrishnan was a native of Virudhunagar district and was residing at Sivakasi. Born in June 1955, Radhakrishnan has a long political affiliation with ADMK. He served as the party's district secretary of Virudhunagar and also served as the three-time chairman of Sivakasi panchayat union. In 2014, he was elected to the Lok Sabha for the first time from the ADMK's ticket. 
Radhakrishnan contested in the 2014 Lok Sabha polls from the Virudhunagar constituency under the leadership of the then ADMK's supremo J Jayalalithaa. He won the polls and served as an ADMK MP till 2019. In the 2019 polls, he wasn't awarded with a ticket as Virudhunagar constituency was allotted to ADMK's allied party DMDK. However, the party lost the race to the incumbent Congress MP Manickam Tagore.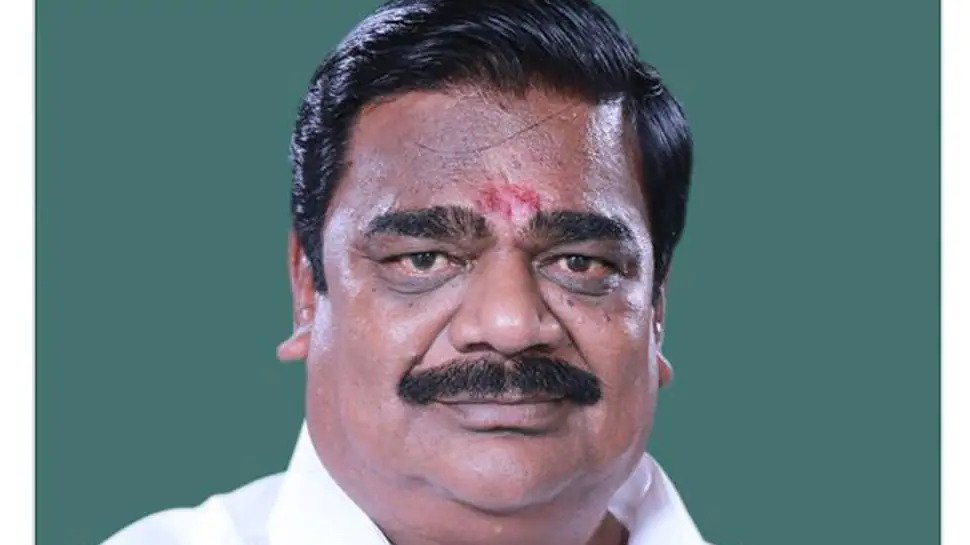 Following the demise of Jayalalithaa, Radhakrishnan had been supporting Edappadi Palaniswami. The former MP was holding the post of ADMK's Virudhunagar West district deputy secretary. On Sunday, Radhakrishnan suffered heart attack at his residence in Vadapatti. He was immediately rushed to a private hospital in Sivakasi, where he was declared brought dead. 
Radhakrishnan's demise was confirmed by former ADMK Minister KT Rajenthra Bhalaji and after learning about his demise, several leaders of the party have paid tribute. On Monday, EPS has issued his condolence message in which he said Radhakrishnan was loyal to the party and served for the party in various capacities. The top leader then expressed his heartfelt condolences to the family of the deceased.