Former ADMK MP and expelled leader KC Palaniswamy has been released from Coimbatore prison on Thursday after the principal district and sessions judge Sakthivel has graned him the conditional bail with the direction to appear before the Sulur judicial magistrate twice every day until the court issues further orders.
The reports say that the bail has been awarded on Tuesday and the prison authorities have received a copy of the bail order on Wednesday. He was under the judicial custody for nearly three weeks after the Sulur police department had detained him last month for allegedly running a fake website for the party despite the party's leadership has expelled him in March 2018.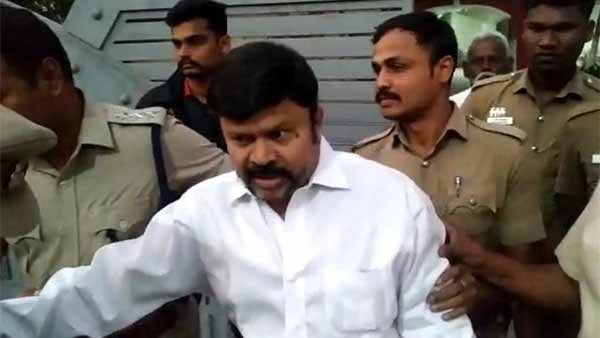 He was arrested on January 25th from his Coimbatore residence with accord to the complaint filed by Kandaval, who is the sitting panchayat president of Muthukavundanpudur village panchayat near Sulur, Coimbatore. The complainant stated that Palaniswamy has been portraying himself as a party member after he was removed. He also alleged that Palaniswamy has been cheating the public by distributing the party's membership cards, using official social media accounts and the party's official letterhead. The police had taken him into judicial custody by booking him under 15 sections of the Indian Penal Code and two sections of the Information Technology Act.
He was lodged in Coimbatore prison and after his bail pleas were rejected by the Sulur judicial magistrate court, he moved his petition to the Principal judge who has now granted him the conditional bail. In the order, the court has stated that the bail would be subject to automatic cancellation if Palaniswamy fails to abide by the bail conditions.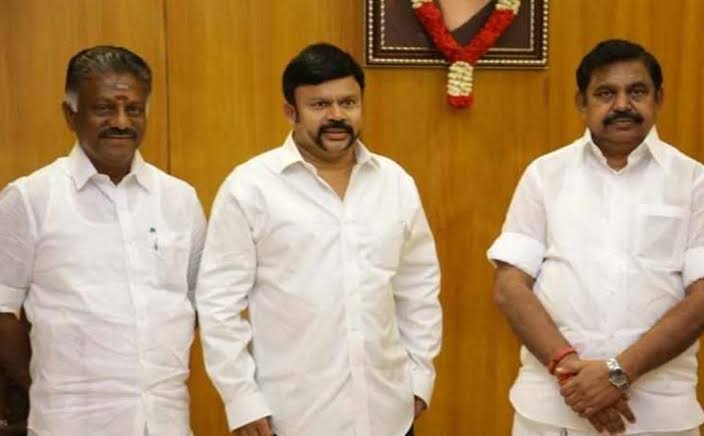 Palaniswamy addressed the reporters on Thursday after getting released from the prison during which he thanked Tamil Nadu Chief Minister Edappadi Palaniswami for keeping him behind the bars. He stated that he hadn't received any official notification from the party's leadership on his removal and asserted that he would be staying in the ADMK party even he is imprisoned for a hundred times. He added that he would be functioning more enthusiastically now like never before.
In March 2018, the party's central leadership captained by Edappadi Palaniswami and Paneerselvam had removed him from the party after he allegedly demanded the party to support the no-confidence motion that was proposed against the ruling BJP government in Parliament if the Central government fails to take a stand on Cauvery water issue. His statement that he aired on a television interview had spurred the heat from the ADMK party, which observes close alliance with the BJP. Palaniswamy had served as ADMK Lok Sabha MP in 1989 from Tiruchengode constituency and as MLA from Kangeyam assembly constituency.