The residents of Vancouver, Canada, and people in the rest of the country have been enduring one of the deepest worries amid fighting the global pandemic as they have been hoping to wipe off the tears and misery of a 28-year-old girl who has gone in grief after losing a teddy bear. 
The celebrities and residents have launched a hunt for the missing teddy bear and appealing the responsible who stolen it to return to the bear to the grieving girl. Why the celebrities and residents are concerned about a teddy bear and what's in it that it needs to get viral across the country? For us, it's just a bear but for 28-year-old Mara Soriano, it isn't a bear, it was the last gift from her mother and the bear has the precious recording of her mother's voice. 
She has been making several appeals to get her teddy bear and her mom's voice back as for her, it's not an object but a love from her mother. Soriano said her mother's voice was recorded and put in a custom-made Build-a-Bear teddy bear. The audio recording was a final message from her mother Marilyn Soriano, who died of cancer in June 2019 at the age of 53.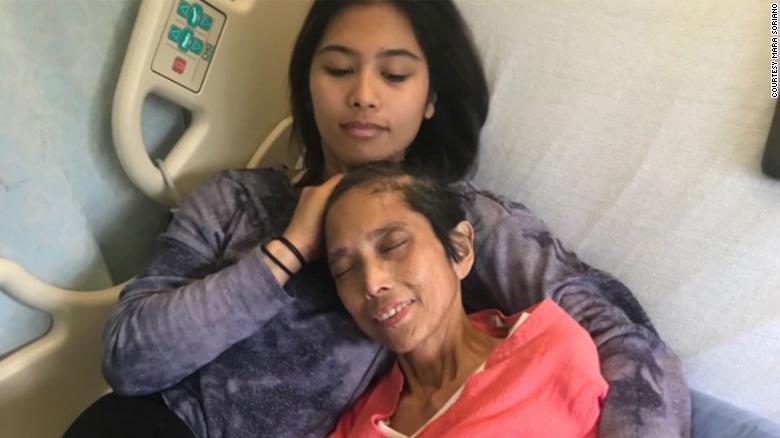 She had the bear with her in memory of her mother. On Friday, she lost the precious gift while she was moving into a new apartment in Vancouver's West End. While she was unloading the belongings from the van before the new apartment along with her fiancee, she got a call from her friend who was on the way to help her to have a comfortable move. Her friend told they had been hit by a work van a short distance away. 
Mara immediately put down the bag, which had the teddy bear and other valuables, before the van and rushed in a different vehicle to help her friend. However, she apparently forgot to tell her fiancee where she kept the bag. When she returned, to her shock, she found that the bag was missing so are the teddy bear and other valuable documents. 
Mara Soriano said someone had stolen the bag. She told the press that "I hugged the bear every time I missed my mom. It just makes me feel devastated and I'm absolutely crushed'. She stated that along with the bear, she also had important documents including her citizenship card, the passports of her and her fiancee, social insurance cards, a book of blank cheques, an iPad, and a Nintendo Switch. 
To most people, it looks like an ordinary teddy bear.

But to Mara Soriano (@drawmaradraw), it's no ordinary toy.

She spoke to @CBCDeborahGoble about her search for the stolen memento, which contains a final message from Soriano's mom who died of cancer last year: pic.twitter.com/XxakEqAckp

— CBC British Columbia (@cbcnewsbc) July 28, 2020
She is more desperate to get her bear and doesn't care about getting the rest of the things back. Mara's bear was wearing black frame glasses just like her mom did and she says, 'It was her signature look'. She later reviewed security footage in which she found that someone was grabbing the bag. Her appeal to find her bear went viral on social media that the residents of Vancouver and celebrities stood in the same line of hunting for the missing bear. 
Vancouver: $5,000 to anyone who returns this bear to Mara. Zero questions asked. I think we all need this bear to come home. https://t.co/L4teoxoY50

— Ryan Reynolds (@VancityReynolds) July 25, 2020
Hollywood actor Ryan Reynolds, who is a native of Vancouver, is one among many who took part in the search for the bear. Reynolds took to Twitter and said, 'Vancouver: $5,000 to anyone who returns this bear to Mara. Zero questions asked. I think we all need this bear to come home'.  According to the reports, Mara has been giving clues about her bag and bear on Twitter. 
Hey guys! I should have been more specific about the Herschel bag- it was similar to this, but a bit of a navy blue, but it had black straps! Please keep your eyes peeled, everyone has been so amazing and we've been getting a lot of tips and leads and we follow up on all of them! pic.twitter.com/JTy2DboIDU

— mara soriano | FIND MAMABEAR VANCOUVER (@drawmaradraw) July 26, 2020
On Sunday, Mara walked around the streets in the area and pasted the posters with the image of the bear with the hope that she reunites with her mom back. It soon gathered the attention of the Vancouver police and the police had given a helpline number to call them about any information concerning the lost bear. With these steps, Mara had received some leads but she is yet to get back her bear. 
Mara Soriano is desperately seeking this teddy bear stolen in Vancouver's West End. It has a final message from her mother, Marilyn, who died of cancer in 2019. Mara shared this video with @cbcnewsbc pic.twitter.com/GJYLu7QjK1

— Liam Britten (@liam_britten) July 26, 2020
Mara's mom recorded the voice specifically for her child and the voice said, 'I love you, I'm proud of you, I'll always be with you'. The residents of Vancouver shown that they are with Mara in the search and in the hope of having her mother back with her always.