With just being a week since Gotabaya Rajapaksa was declared as the seventh President of Sri Lanka, his government has allegedly been unleashing the pack of injustices to Tamil and minority communities who majorly voted for Gotabaya's rival Sajith Premadasa during the Presidential elections.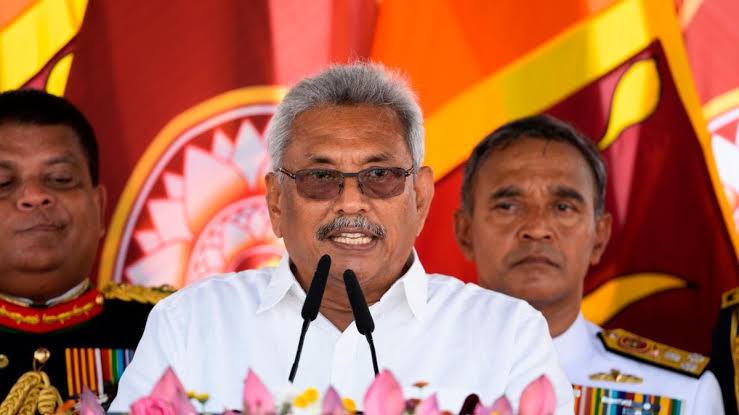 After assuming the office of the President on November 18th, 2019 by sweeping the huge mandate from the majority Sinhalese population, he has passed the ordinance on Friday to station the armed forces in the Northern part of the country which houses Tamil and minority population. In his order, he had stated that the armed forces would be camping in the area extensively to uphold the security and public peace. 
With accord to the ordinance, Sri Lankan armed forces personnel from airforce, navy, and army have been stationed in about 22 districts of the country where Tamil people majority resides that had caused a troublesome and upsetting scene among the minority population on being dominated by authoritarianism.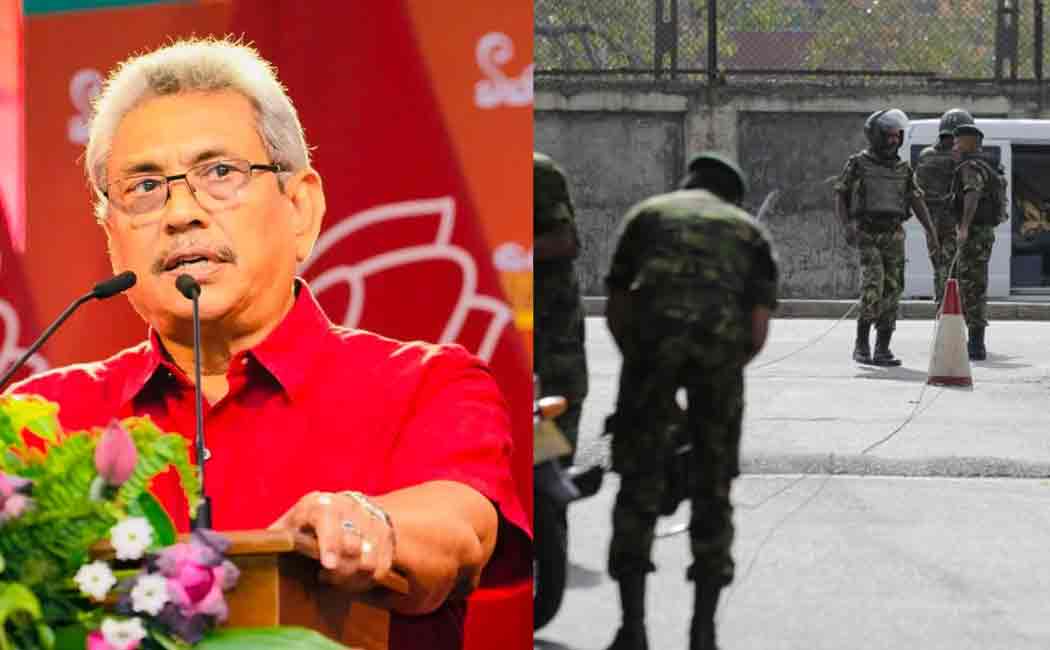 Adding to that, the unidentified persons have reportedly been destroying and removing the street names that were written in the Tamil language and the streets of Panadura in Western Province of Sri Lanka had witnessed the act of injustice that had poised the hands of majoritarianism in weakening and destroying the language of the minority people. 
Barely one week since the election, the ugly face of majoritarianism is raising its ugly head again. Tamil street names have been removed. The country awaits your response, Mr. President. pic.twitter.com/l8aKj2h3Gw

— Mangala Samaraweera (@MangalaLK) November 22, 2019
Former minister Mangala Samaraweera took his twitter account to blame the government in which he expressed the act as the rise of the ugly face of majoritarianism and demanded the response from Gotabaya Rajapaksa. While asserting that the government has no role behind the injustices, the press secretary of the ruling SLPP party has stated that the government won't be providing space for destroying Tamil language and claimed that the orders have been passed to display Tamil name in the place where it was removed.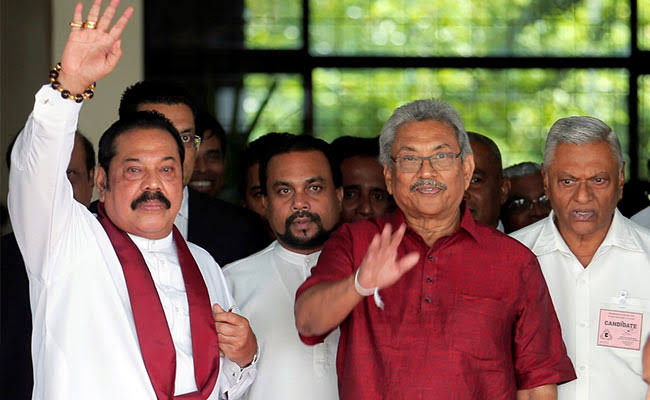 During elections, the Tamil population was determined to provide the mandate for Sajith Premadasa with the view of standing against the rise of Rajapaksas, who have allegedly committed a war crime, tortures, extrajudicial killings, genocide and enforced disappearances against Tamil during the final stage of civil war, and the group of miscreants had attacked Tamil people during the elections on urging them to cast their votes for Gotabaya Rajapaksa. Despite the lesser votes from Tamil and minority people, Gotabaya had declared as President with the help of majority Sinhalese votes. After being elected as President, Gotabaya has inducted his brothers into the important and powerful roles of the country where Mahinda Rajapaksa has been named as Prime Minister, Chamal Rajapaksa has been sworn in as the minister for agriculture, irrigation, internal trade, and consumer welfare while Basil Rajapaksa has assumed office as a Chief Strategist.
Also read : https://thenewstuff.in/rise-rajapaksas-new-dawn-or-dusk