The Chennai Police department has, on Monday, detained the group of eight men for reportedly plotting an attack in BJP's idealogue and Thuglak's editor Gurumurthy's residence in the city.  The reports say that these men have allegedly been carrying out suspicious movements around Gurumurthy's residence in the wee hours of Sunday.
After detaining, the police had identified that these men belong to Thanthai Periyar Dravidar Kazhagam, one of the Dravidian outfits, that functions in the state and their arrest had dismantled the plot that was graphed to carried out the attack amidst the heated tensions and turmoil between the Hindutva groups and the Dravidian bodies who have been boxing each other pro and against Periyar.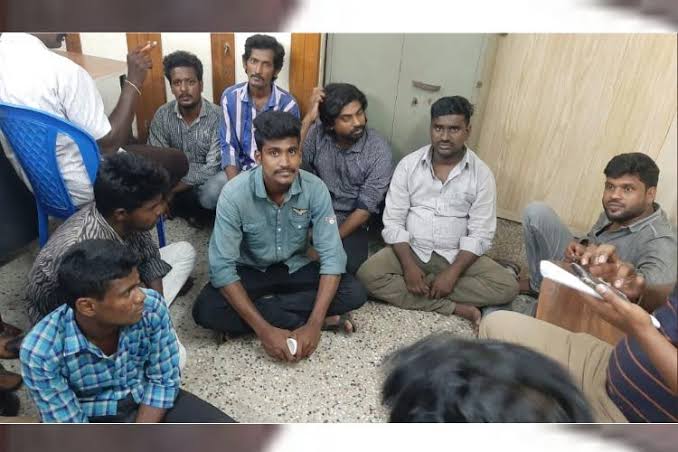 The reports have stated that a group of young people was seen roaming on their motorbikes around Gurumurthy's residence in Mylapore on Sunday around 3.15 am following which the police officer who was on duty had identified the suspicious movements and chased the group from the spot through which the plot of attacking Gurumurthy's residence by petrol bombs had dismantled. Upon the incident was reported, the city's police department had filed a case and sieved the CCTV footage in the area to identify the suspects.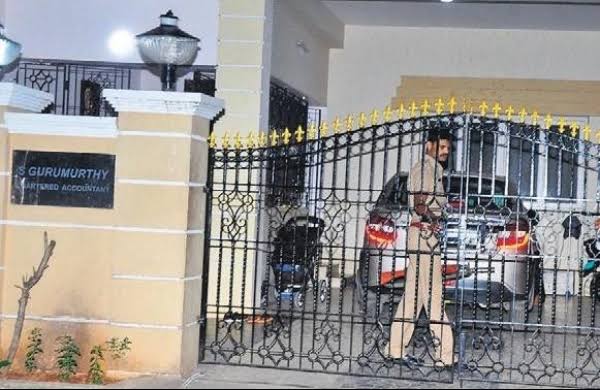 Based on the footage, the police had detained eight men and they have been booked under sections 147- rioting, 148- rioting with deadly weapons, 436-mischief with intent to destroy the property, 511- committing offenses. The reports have stated that the arrested men were identified as Balu, Deepan, Sasikumar, Janardhanan, Prasanth, Sakthi, Vasudevan, and Tamizh and the police had found that Sasikumar had reportedly involved in similar petrol bomb attacks in Satyam Cinemas and Woodlands hotel.
The reports have revealed that the attack which was plotted to execute in Gurumurthy's residence has come after Thuglak has been speculated to republish the articles it had published in 1971 Salem rally in which the magazine had covered the rally organized by Thanthai Periyar during which, the magazine reported that the rally carried the undressed images of Lord Sri Ramachandra Moorthy and Sita along with the garland of the sandal.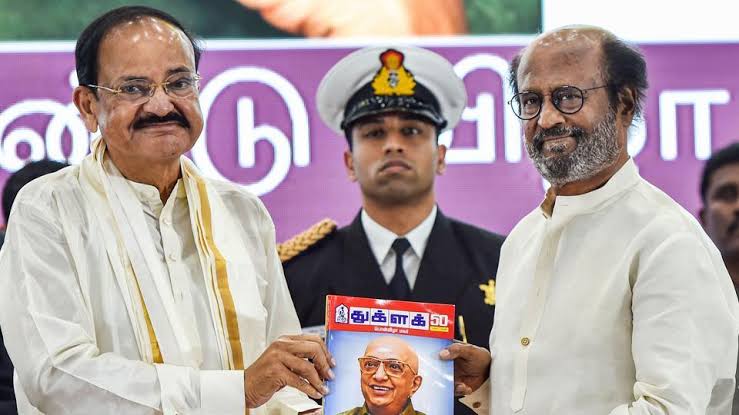 Although the incident happened in 1971, it has become political talkative across the state recently after Actor and Political hopeful Rajinikanth, while addressing the golden jubilee anniversary of Thuglak on Jan 14, 2020, stated about the rally of what the Periyarists claimed that the actor had made derogatory comments against Periyar by highlighting the issue that was never happened and they urged the actor to issue an apology. However, Rajinikanth had said that he won't issue an apology at any stage and claimed that he didn't make statements of his imagination and asserted that there is evidence of what has happened in 1971 Salem rally.