Nearly two days after the Paranur toll plaza was reportedly ravaged by the crew members of the government-owned bus and the public, an official complaint was filed with the police department by citing that Rs 18 lakh was embezzled during the unprecedented violence that hosted by one of the important toll plazas in the outskirts of Chennai in the wee hours of Sunday.
The reports say that the toll staff at the Paranur toll plaza that sits on the highway of Chengalpattu had asked the bus crew of the government bus to pay the toll fee after it took the cash lane and it has been reported that the bus crew had refused to pay the fare and they allegedly vandalized and rioted the toll booths of the plaza that had led to the heated violence.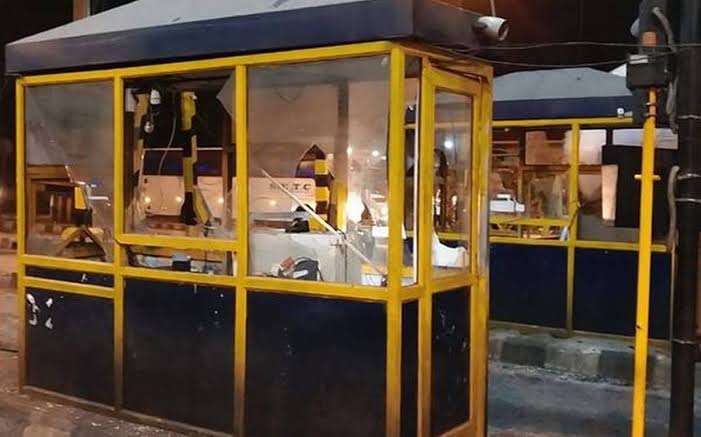 The incident has happened around 1.00 am on Sunday and the government bus was en route to Tirunelveli from Chennai and once the bus crew had engaged with melee, the passengers and public from other buses which crossed the plaza had joined the fight and they had vandalized the plaza during which Rs 18 lakh that was bagged in the counters had reportedly looted by the miscreants.
Based on the complaint, the police had sieved the CCTV footage at the plaza in which they identified a man who covered the face entering the office room and the officials had suspected him of looting the money. On Monday, the police had arrested five persons with the connection of causing the violence and they are Narayanan (46)- the government bus driver, Pasumpon (38)- the bus conductor, Kuldeep Singh (24) of Rajasthan, Vikas Gupta (27) of Uttar Pradesh, both have been working in the toll plaza and Muthu (37) who belongs to Chengalpattu.
The reports have stated that there were heated arguments between the bus crew and the staff of toll plaza as they asked the bus to pass by after paying the fare although the government bus has an exemption from paying the toll fee and the argument had instigated to the violence following which the police had reached the spot and they fired on the sky to disperse the violence.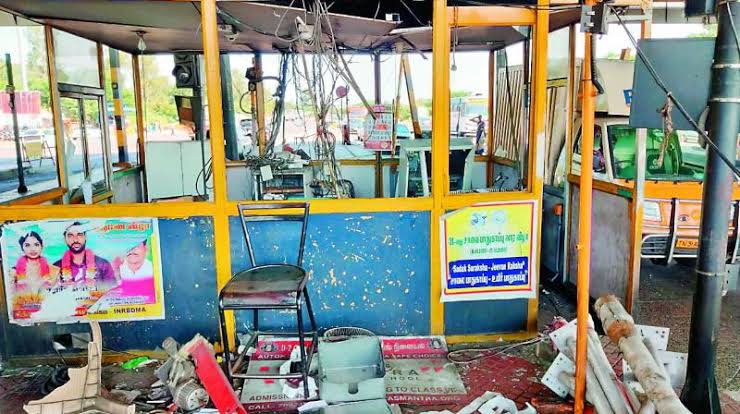 The reports cited that the Paranur toll plaza has been unfunctional since the violence that had reported with the revenue loss of Rs 70 lakh. The Paranur toll plaza is one of the 13 plazas in Tamil Nadu that has been awarded additional time from switching its lanes from cash to FASTags. The Central government has mandated to install the FASTags on the vehicles from December 1st, 2019 with the motive of avoiding long waiting lines in the toll booths and the system has come to effect on January 15th and these toll plazas have been given time till February 14th, 2020.