Ahead of a major presidential election, incumbent President Ram Nath Kovind, on the advice of Prime Minister Narendra Modi, has made diverse nominations to the Rajya Sabha and all the nominees are from South India. These nominations were made under the presidential quota and among the four nominations are legendary musician Illaiyaraaja and popular athlete PT Usha. 
The other two nominees are Telugu screenwriter Vijayendra Prasad (father of director SS Rajamouli) and Veerendra Heggade, who is the administrator of the Dharmasthala temple. The announcement of nominations was made on Wednesday - July 6 and swiftly made national headlines. Prime Minister Narendra Modi has issued a citation about each nominee on social media. As the nominees are getting closer to decorating a six-year term in the Upper house, let's take a look at them. 
Illaiyaraaja
With the nomination, Illaiyaraaja has become the first musician from Tamil Nadu to get nominated to the Rajya Sabha. Over the decades of his enthralling music, Illaiyaraaja has been endeared by millions across and beyond the borders. He has composed more than 7,000 songs in over 1,400 movies, predominantly in Tamil. He has also worked in Malayalam, Telugu, and Hindi cinema. Being popular for trailblazing western musical elements in South Indian cinema, Illaiyaraaja has a huge fan following across the ages and he has received the Padma Bhushan and the Padma Vibhushan. 
Fondly called Isaignani and Maestro by the fans, Ilaiyaraaja has been flooded with wishes and greetings from fans, fraternities, and political leaders. Welcoming Ilaiyaraaja's nomination, Prime Minister Narendra Modi took to Twitter and wrote, "The creative genius of Ilaiyaraaja Ji has enthralled people across generations. His works beautifully reflect many emotions. What is equally inspiring is his life journey- he rose from a humble background and achieved so much. Glad that he has been nominated to the Rajya Sabha."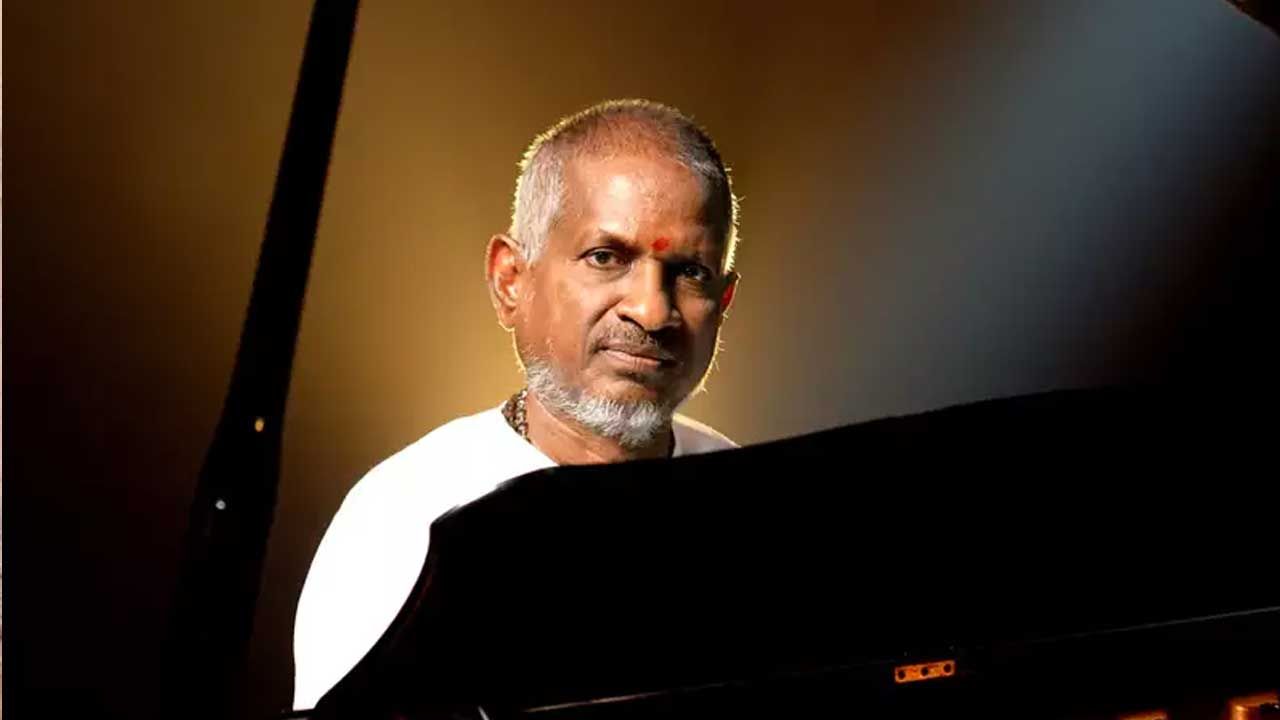 In his first message after getting nominated to the Rajya Sabha, Illaiyaraaja thanked Prime Minister Modi for supporting his nomination. Taking to Twitter, Illaiyaraaja wrote, "I express my sincere gratitude for the thoughts Narendra Modi Ji. It is an honour and opportunity to make the beauty of music, art and culture reach the length and breadth of our society." "Am sure this gesture of the Government of India will inspire more younger minds to pursue music and art as a passion and profession thereby rejuvenating the rich heritage and culture that India is always known for", the musician added. 
PT Usha
Pilavullakandi Thekkeraparambil Usha (58), known as PT Usha, has become the eighth person to get nominated to the Rajya Sabha from Kerala. Fondly called a golden girl, Usha has been a popular athlete and she has benchmarked several milestones. A native of Kozhikode, Usha has been associated with Indian athletics since 1979. She is also called the 'Queen of Indian track and field'. She has been called a golden girl for her achievement of bagging four gold medals in the 10th Asian Games held in Seoul in 1986 at the age of 22.
She went on to win five gold medals at the 6th Asian Track and Field Championship in Jakarta in 1985. Throughout her glorious career, Usha has won 102 national and international medals in total and making her debut in Olympics in the 1980 Moscow games at the age of 16, Usha has become the first Indian woman to reach the final of an Olympic event. She received the prestigious Arjuna Award and Padma Shree in 1984 for displaying outstanding performance in sports.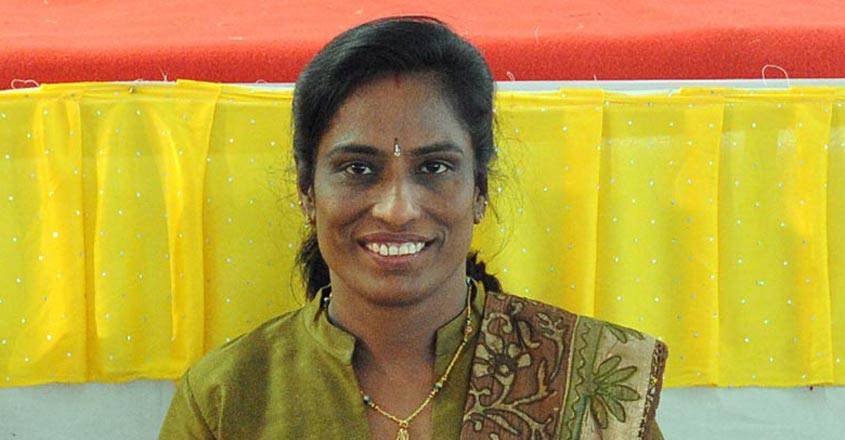 At the Seoul games in 1986, the Indian Olympic Association awarded her with the Adidas Golden Shoe and named her the Sportsperson of the century. Being an inspiration for several Indians, Usha has been the head of the committee of the Indian Talent Organization which conducts the National Level Indian Talent Olympiad examinations in schools across India.  
Congratulating her candidacy, Prime Minister Narendra Modi wrote, "The remarkable PT Usha Ji is an inspiration for every Indian. Her accomplishments in sports are widely known but equally commendable is her work to mentor budding athletes over the last several years. Congratulations to her on being nominated to the Rajya Sabha." Reacting to her nomination and to Modi's tweet, Usha said, "Deeply touched by your kind words, sir. My sincere gratitude for being nominated to the Rajya Sabha. I will always give my best to any responsibility bestowed on me, and work towards the betterment of all of us Indians. Jai Hind." 
Vijayendra Prasad  
Besides being the father of reputed director SS Rajamouli, Vijayendra Prasad (80) is a doyen of screenwriting who predominantly works in Telugu cinema. He has been a successful screenwriter and the league of movies in which he worked as a screenwriter includes the 'Baahubali' franchise, RRR, Bajrangi Bhaijaan, Magadheera, and Mersal. In 2011, he directed the Telugu film 'Rajanna', which won the Nandi Award for Best Feature Film. He won Filmfare Award for Best Story in 2016 for the movie 'Bajrangi Bhaijaan'.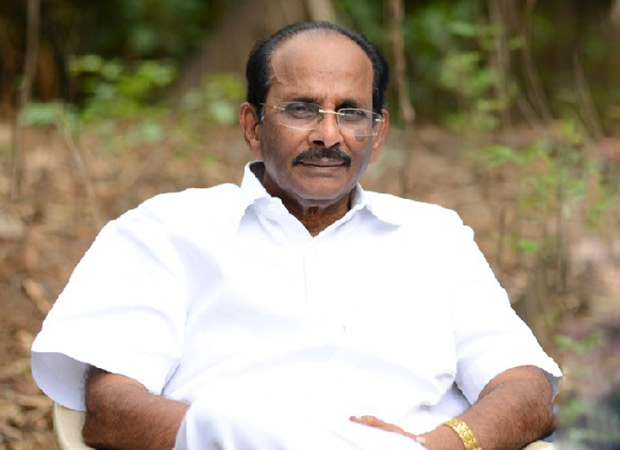 Sharing his nomination, Prime Minister Narendra Modi said that Vijayendra Prasad's works showcase India's glorious culture. Taking to Twitter, the Prime Minister wrote, "Shri V. Vijayendra Prasad Garu is associated with the creative world for decades. His works showcase India's glorious culture and have made a mark globally. Congratulations to him for being nominated to the Rajya Sabha." 
Veerendra Heggade
Popularly known as the administrator of the Dharmasthala Temple in Karnataka, 73-year-old Veerendra Heggade is a reputed philanthropist. He had become the administrator of the temple on October 24, 1968, at the age of 19. He has been administering the temple properties, which are held in the trust for the benefit of devotees and of Dharma. He has received multiple awards for his numerous contributions. In 2009, he was conferred with the Karnataka Ratna award, which is the highest civilian award in Karnataka.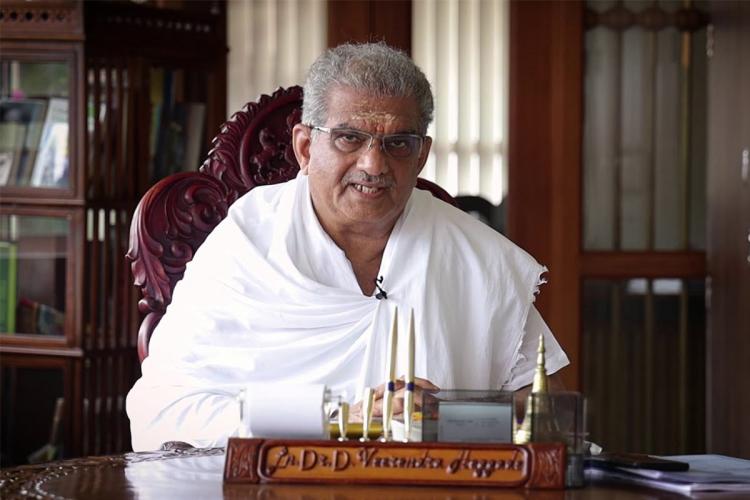 He was awarded the Padma Bhushan award, India's third-highest civilian award, in 2000 and in 2015, he was bestowed with the Padma Vibhushan award, which is the country's second-highest civilian award. Notably, he is a follower of Jainism and he is heading the temple which is an 800-year-old religious institution. Supporting his candidacy, Narendra Modi wrote, "Shri Veerendra Heggade Ji is at the forefront of outstanding community service. I have had the opportunity to pray at the Dharmasthala Temple and also witness the great work he is doing in health, education and culture. He will certainly enrich Parliamentary proceedings."