"You are insulting me because I have nothing in Cinema, one day I'll prove and succeed, everything will change in one night" - these are the words uttered by Arun Vijay with pain after one of his cinematic friends insulted him in a playground. 'Mafia- chapter 1', amid having mixed reactions from fans, has become one of the noticeable films for Arun Vijay. When he visited a theater to watch the movie on the first day, he received a warm and hearty welcome from the fans and audience who took the prospect of greeting him and taking selfies. The fans had cheered for Arun Vijay's opening scene and the opening song in the movie and it took 25 years for Arun Vijay to arrive in the place of having this profound love, affection, and cheers from the audiences.
Arun Vijay has made his debut in 1995 through the movie 'Murai Mappillai' that was directed by Sundar C. Initially, his name was Arun Kumar but he later changed it as Arun Vijay. He came to the Cinema before he got into college. Arun Vijay had got familiar and easy introduction as his father Vijayakumar was a veteran and reputed Tamil actor but, however, his identity and cinema background hasn't laddered him with an easy victory. Following 'Murai Mappillai', he acted in the movies 'Priyam' and 'Kaththiruntha Kadhal' but he hasn't got his place in the list of victories actors in the Tamil Cinema. The most common word that the cinema industry has thrown against him was 'he is unlucky'. After opening his account of victory through 'Love Today' movie, he got the opportunity of acting in 'Thulli Thirintha Kaalam' that was directed by Balasekaran and produced by K Balachander. This movie was highly expected to be a turning point for Arun Vijay but it rather deepened the stamp of failure that was pasted on him.

No one can attain the success easily but for Arun Vijay, he got a much-delayed victory. There were plenty of talks against Arun Vijay - 'He came to cinema through the influence of his father, he won't succeed and one must have the luck to get succeed, he is unlucky'. In a recent interview, Arun Vijay said that many solaced him stating that 'You're acting good, but it's not your time' and for such comments, he told that he would accept with deep pain and kept going. His movies were released at a certain interval with the expectation that this would be a turning point. The movie 'Jananam' directed by Ramesh Selvan hit the screens with such expectation and so is Cheran directed 'Paandavar Bhoomi'. Paandavar Bhoomi has succeeded and given a good tone of welcome for Arun Vijay but the rest of his movies haven't gave expected and efficient turning points.
After deciding that he has to cement his own path, he changed his track and got into commercial movies. He continuously kept his presence through producing and acting movies like 'Malai Malai' and 'Maanja Velu' and despite his attempts, he couldn't find the key to unlock the particular secret of attaining success in his own path. After years of search, Director Magizh Thirumeni has got the key of what Arun Vijay is searching for. The duo joined hands and their unification has given the movie 'Thadaiyara Thaakka' in 2012. This movie has brought attention towards Arun Vijay as it has seen the large cinematic audience.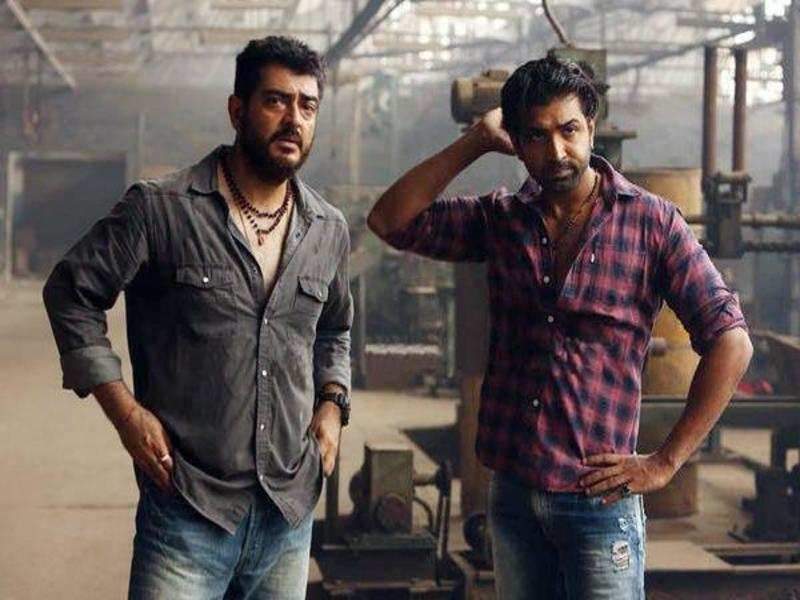 His next chance was the reward for his years-long wait, for his mental stability, and his patience. Gautam Menon's 'Yennai Arindhaal' has given him a huge turning point and his casual acting with Thala Ajith had taken him close to the fans. 'Adhaaru Adhaaru' has still been one of the most-watched songs of Arun Vijay and Ajith.  The first day and first show of Yennai Arindhaal have become the treasured day for Arun Vijay as he watched the movie in Kasi Theater, Chennai. Arun Vijay has acted as an antagonist for Ajith in the movie. The production unit of the movie told Arun Vijay not to visit the theater as he could go through defaming statements from Ajith fans for acting against Thala in the movie. However, to witness the response from the fans, Arun Vijay went to the theater and what he got there was a sweet and sudden surprise.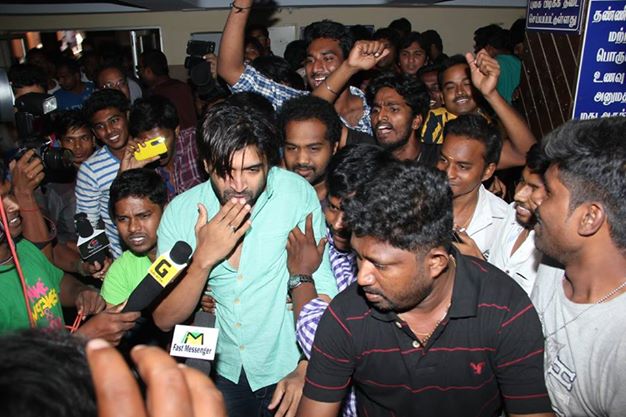 The fans surrounding him and called him as 'Victor', 'Victor', (Arun Vijay's character in the movie) and they greeted him in a way that he never encountered before. His heart, his soul has waited with a hunger for this moment and after getting such sweet surprise, Arun Vijay thanked the fans through his tears. The actors who got introduced during his initial stage have either touched a peak or fallen on the grounds but he withstood against the failures and barriers that had now presented him with success. Arun Vijay says that he knows that there is a reason which still keeps him in Cinema and that reason had made him try continuously. 
He says that he would be called for the award functions and when he attended the event, he would be given with a place in forth of fifth row and they neither call him to stage nor present an award. He would go for the event and applaud the winners and his statement shows how lightly he has taken the shameful incidents. 'Kuttram 23' was the movie that transformed him as an action hero. Through notable role in Maniratnam's 'Chekka Chivantha Vaanam', he again reinstated his presence in Tamil Cinema and the second time reunification of Arun Vijay and Magizh Thirumeni has enhanced Arun Vijay's career through 'Thadam' movie and the recent release 'Mafia-Chapter 1', along with having mixed reactions, had also welcoming opening scene and it has many movies in row for Arun Vijay including 'Boxer' and 'Agni Chirakugal'.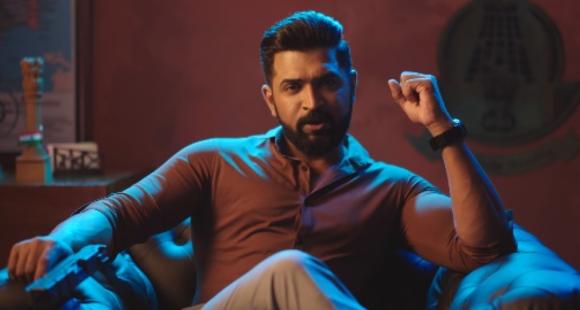 As he rightly said to his friend, everything has changed one night and that night hasn't come after many dawns but after many defeats and through his recent successes, he is colorfully painting the emptiness. Arun Vijay is a living motivation and example of how one should withstand strongly regardless of failures and most importantly, everyone's victory is not unique and it would take more time and more years and the pain, mental stability, hope, and patience would pay for the losses and failures if we are ready to withstand and refusing to give up.