In the midst of growing fury over a car explosion that occurred in Coimbatore, Tamil Nadu last Sunday, BJP's state president Annamalai has hit out against the ruling DMK government and said that the government would have got dismissed had there been a serious of blasts. 
Annamalai was addressing the reporters at the party's state headquarters in Chennai during which he claimed that the car blast was a suicide bomb attack committed by ISIS. He said that the attack has exhibited the complete failure of the state government and the state police department's surveillance system. 
He said that he wrote letter to Union Home Minister Amit Shah over the handling of the case by Tamil Nadu police. Annamalai slammed the police for maintaining the suicide bomb attack as a gas cylinder blast. "The police have picked a total of 13 persons following the incident and of these 13, five people were arrested while the police didn't disclose the details about the eight others", he contended.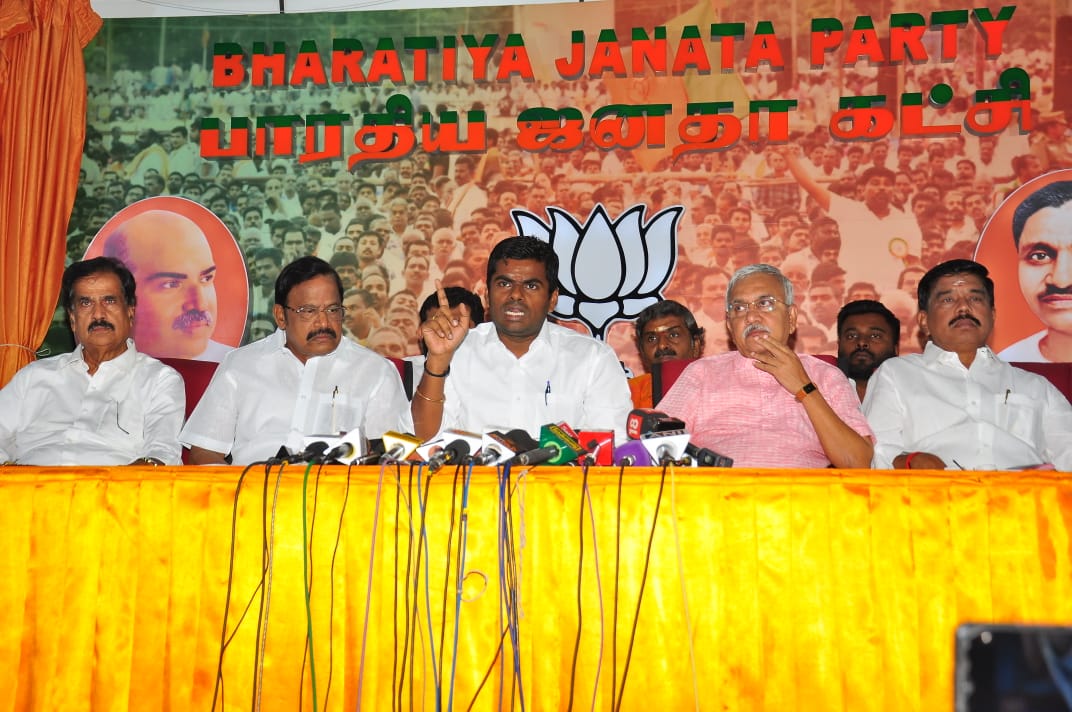 The incident occurred in the wee hours on Sunday in Ukkadam, Coimbatore and the attack had killed Jameesha Mubeen. The police conducted raids at Mubeen's residence and the officials have recovered low-intensive explosive material including potassium nitrate, used in making country bombs. Speaking about Mubeen, Annamalai said that the deceased had changed his WhatsApp status two days on October 21. 
Annamalai read out Mubeen's WhatsApp status message - "When the news about my death reaches you, forgive my mistake, hide my shortcomings and participate in my last rites and pray for me." The BJP leader further claimed that the message was akin to the ISIS suicide bomb attacker. "Why the Q branch has failed in surveilling Mubeen, who was investigated by NIA in connection with the Sri Lanka Easter bomb attack?", asked Annamalai. 
He said that Coimbatore has become a safe haven for terror elements and it is getting spread to neighbouring districts such as Salem and Erode districts. "The Q branch should be strengthen by infusing experts on counter terrorist, intelligence gathering. However, the wing has been spending 99% of its effort on political intelligence", Annamalai added. By citing that there are more number of radicalized youngsters in the state, Annamalai said they are planning to meet the Governor in the coming days in connection to these events.
On Monday, Annamalai slammed Chief Minister MK Stalin for not speaking up about the incident. Taking to Twitter, the BJP leader wrote, "It's been 36 hours since the car blast occurred in Coimbatore. But, why the Chief Minister is reluctant in meeting the people and talking about the blast." "Under this ineffective DMK government, Tamil Nadu has seen a suicide bombing that it has never witnessed before", Annamalai added.