Jagat Prakash Nadda, one the most important names of the BJP's inner circle leadership and the working president of the party, has, on Monday elected as the new National President of the Central ruling party, as anticipated earlier. 
J.P. Nadda has been the only candidate on the field of succeeding Amit Shah to the party's top post and his candidature was backed by the senior party leaders and Union Ministers. Since there is no competitor to whistle the race, Nadda has taken over the baton from Amit Shah after he was elected unopposed. The result of his elevation was announced by senior BJP leader Radha Mohan Singh, who is in charge of the party's organizational elections, on Monday at the party's headquarters.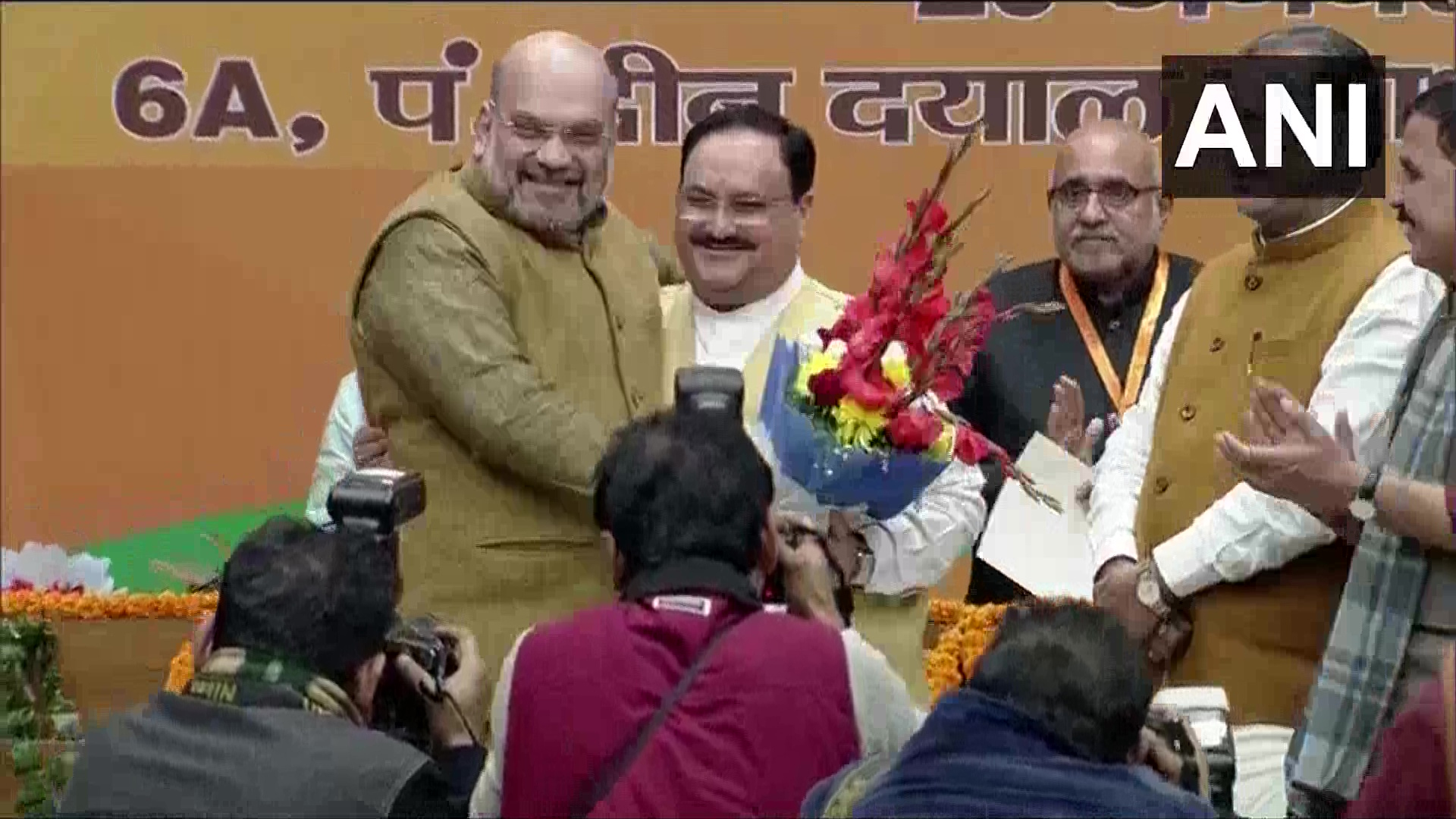 Nadda was the top pick to replace Amit Shah, who has been handling the roles of the national president and Union Home Minister, and the reports say that his name was proposed by the party's senior leaders Amit Shah, Nitin Gadkari, and Rajnath Singh and along with the Central Ministers, some of the Chief Ministers of the BJP ruling states had endorsed the candidature of Nadda during the nomination.
After having been elected as President, Nadda was greeted and congratulated by outgoing President Amit Shah and senior leaders. He will be holding the throne of power for three years. The reports have stated that Prime Minister Narendra Modi would be felicitating Nadda at the party's headquarters and they will sit together with the Chief Ministers and Deputy Chief Ministers of the BJP ruling states.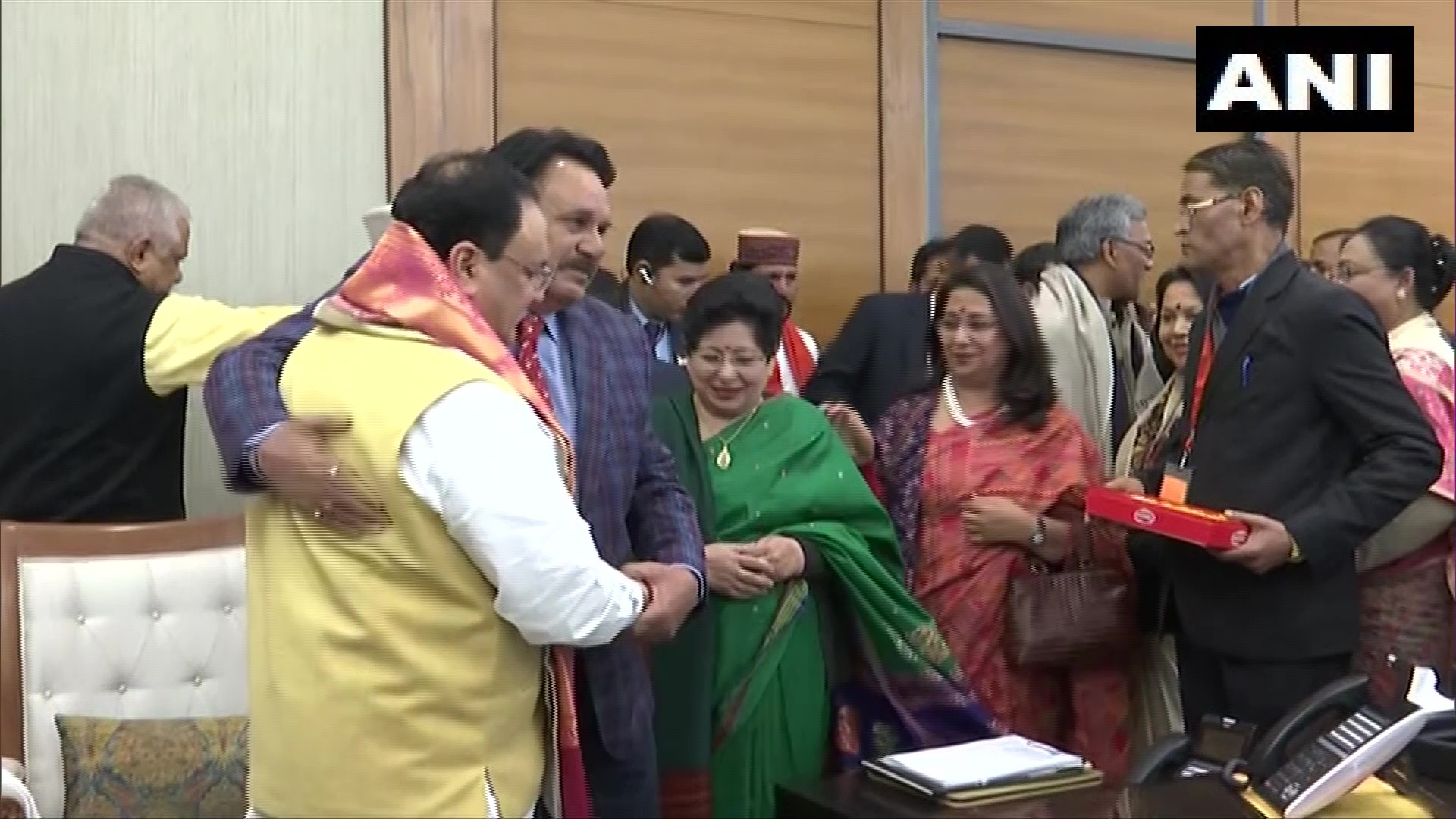 The transition of the party's power has come at the high time during the BJP has been coming through the aberrant political developments, controversies, and party's debacles after it retained the power in 2019. The party has been directing the agitation across the country on rolling out its Hindutva propagandas and recent one being the Citizenship Amendment Act and back to back setbacks in the states including Maharashtra and Jharkhand, where the party had lost the power.
Nadda has been known across the political grounds after Modi came to power in 2014 where during Modi's first term of government, Nadda had served as the Union Health Minister and he has been a longtime member of the BJP parliamentary board, which is the highest decision making body of the party. After Modi had formed his cabinet for the second consecutive term, Nadda was appointed as the party's working president.
He has now replaced Amit Shah- who held the top post for the past five and a half years and it was during Shah's tenure, BJP had enhanced its strongholds across the country. Amit Shah has joined the government mechanism as the Union Home Minister following which the party had carpeted the election to replace Amit Shah with the view of abiding party's resolution of 'one person, one post'.