In the middle of the heated outcry and dissents, the Lok Sabha has, on Monday, introduced the Citizenship Amendment Bill that was tabled by Union Home Minister Amit Shah as the majority MPs of the lower house have voted in favor of the bill, that seeks to grant Indian citizenship and provides the status of Indian national for the non-Muslim refugees of Pakistan, Bangladesh, and Afghanistan who fled their countries after facing series of religious persecution and suppression at their homeland.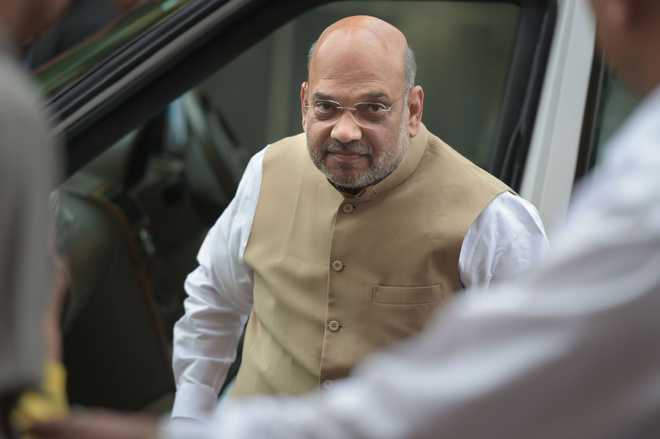 By consenting the legislation that amends the Citizenship Act 1955, the bill would induct Hindus, Sikhs, Buddhists, Christians, Parsis who migrated to India from Pakistan, Bangladesh, and Afghanistan till December 31st, 2014 as Indian citizens by revoking their identities as 'illegal immigrants'. The bill has got 293 votes in favor while 82 MPs have voted against it. During the passage, the Lok Sabha witnessed the heated arguments between Amit Shah and the opposition members and despite the ruckus from the opposition, which named the amendment as 'regressive', Amit Shah has claimed that the bill was not against the minorities of the country.
The Amended legislation would be applicable for those who were enforced to flee their country and to camp their shelter in India due to uncertainty and religious persecution and suppressing the minorities in their home countries of Pakistan, Bangladesh, and Afghanistan. Amit Shah stated that the bill has been drafted and passed with the motive of protecting such minority people from proceedings and the charges of illegal migration.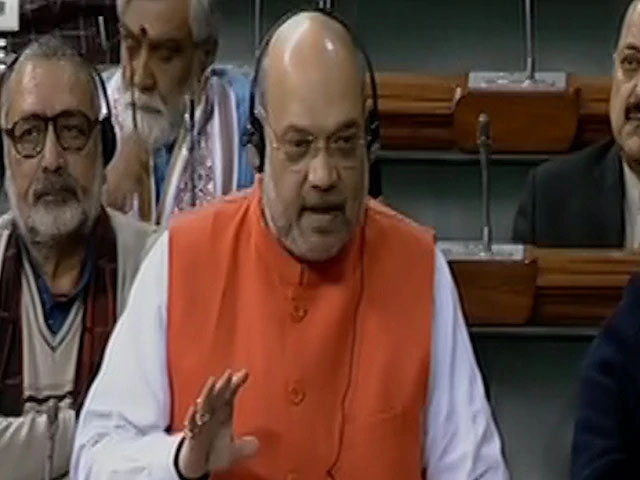 The bill grants the Indian Citizenship for the refugees from these countries who entered India before December 31st, 2014 and while the bill had acquired the majority of support and cleared the lower house, it also had brought in huge dismay and dissent from the opposition parties that have come together beyond the party lines to oppose the amendment.
The opposition parties have said that the legislation reportedly violates Article 14 of the constitution which carries the provision of 'Right to Equality'. Congress party, which captained the ruckus, said that the citizenship cannot be awarded under the grounds of religion. Lok Sabha Congress leader Adhir Ranjan Chowdury has stated that the bill is nothing but targeted legislation over minority people of the country. Senior Congress MP Shashi Tharoor said that the legislation violates the basic idea of India that religion can never be a reason for citizenship. West Bengal's Trinamool Congress party has branded the bill as a divisive and unconstitutional.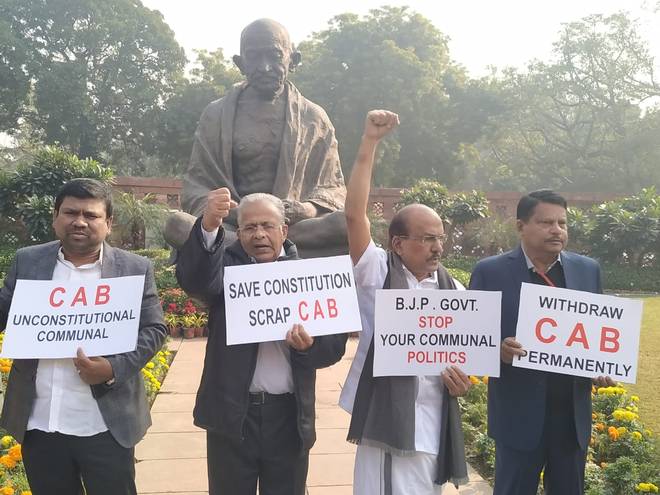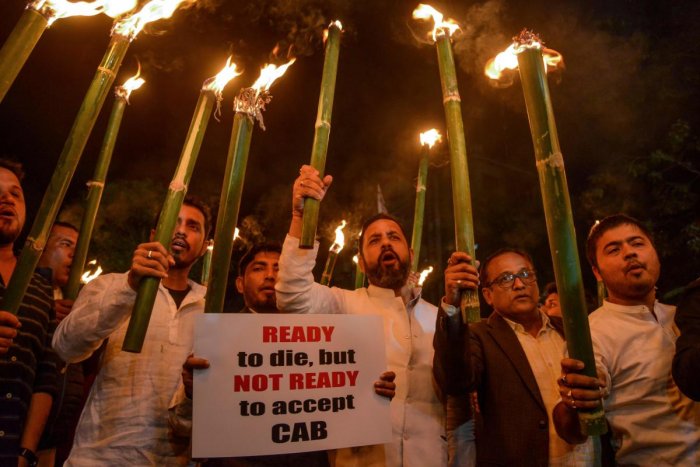 On one hand, the opposition parties had quaked the floors of Lok Sabha, on the other hand, the controversial Citizenship Amendment Bill had ignited series of protests outside the Parliament, in Delhi and across the nation. Indian Union Muslim League MPs protested in front of the Mahatma Gandhi statue in the premises of the Parliament and the All India United Democratic  Front (AIUDF) staged demonstrations at Jantar Mantar and carried placards and raised slogans against the bill by calling it as against the idea of India.