Newly appointed Commissioner of Greater Chennai Police Mahesh Kumar Aggarwal has taken charge on Thursday amid the crucial time when the city has been imposed with the curfew and restrictions to curb the COVID-19 pandemic. 
Mahesh Kumar Aggarwal has replaced three years served city's commissioner AK Viswanathan, who has now been appointed as the Additional Director General of Police (AGDP) Operations in Chennai, which was previously held by his successor Mahesh Kumar Aggarwal. The government has made major shuffles of the police officers on Tuesday. 
On Thursday, AK Viswanathan officially welcomed his successor Mahesh Kumar Aggarwal to the Commissioner's Office in Vepery, Chennai following which Aggarwal has officially taken the new role in the presence of senior police officers. Upon taking charge as the new police commissioner for the Greater Chennai Police, Mahesh Kumar Aggarwal addressed the reporters from his office.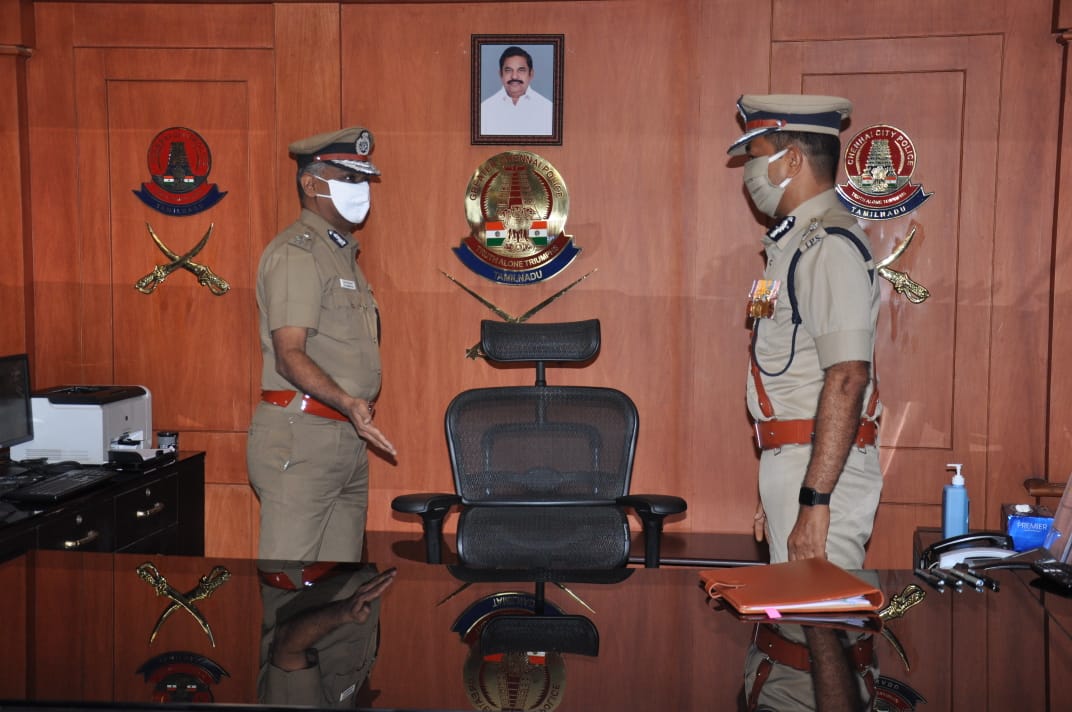 In his address, he thanked Tamil Nadu Chief Minister Edappadi Palaniswami for appointing him as the commissioner and he stated that containing the COVID-19 spread has been one of the top priorities for the city's police department. He said that the police department will adhere to the advice of the Tamil Nadu government in curbing the spread.
By appealing to the people to refrain from leaving their houses, the police commissioner said he is making arrangements for video calling channel to the people of the city through which they can report their grievances so that people will not come out of their residences to the police stations to report their issues. He has asked the police officers to follow the guidelines while being on the duty.
Mahesh Kumar Aggarwal said that he wants to do welfare for the people of Chennai. By citing the police department has been one of the frontline workers in curbing the pandemic, he advised the police personnel to wear masks and maintain social distancing norms to avoid getting infected. According to the reports, hundreds of police officers in Chennai have been affected by the virus. 
Mahesh Kumar Aggarwal is Chennai's 107th Police Commissioner and recently, he was deputed as a nodal officer in Chennai's North Zone to work with the Chennai Corporation in curbing the spread of COVID-19 pandemic. Mahesh Kumar Aggarwal has been noted as one of the officers who played an important role in the migrant crisis triggered by the COVID-19 pandemic and the lockdown.