Actor Vijay's uncle Xavier Britto has on Wednesday come under the scanner of the Income Tax Department as the IT sleuths are conducting raids at his properties in Chennai and various places that are connected to him beyond Chennai. Besides being known as Vijay's uncle, Britto is an entrepreneur and movie producer and his company has bankrolled Vijay's recent blockbuster 'Master'. The news of the IT searches had drawn major attention and stirred speculations on whether the actor has gotten into trouble. 
According to reports, the raids conducted at Xavier Britto's residences are being linked to his company's business with a Chinese mobile firm. The IT authorities are conducting raids at around 25 places across and beyond Chennai that are connected to China's Xiaomi mobile company. Xavier Britto's properties are among the 25 places that are being searched as his company has been carrying out the business of importing and exporting the spare parts of Xiaomi.
The IT sleuths have on Wednesday morning stormed into Xavier Britto's residence in Kasthuribai Nagar in Adyar, Chennai and into his offices in Adambakkam. The producer has been investigated about his business with the Chinese company. The reports say that the Chinese mobile maker is facing trouble with the accusation of no prompt payment of taxes and indulging in tax evasions. The raids are conducted in the various places linked to the mobile company across the country including Delhi and Mumbai.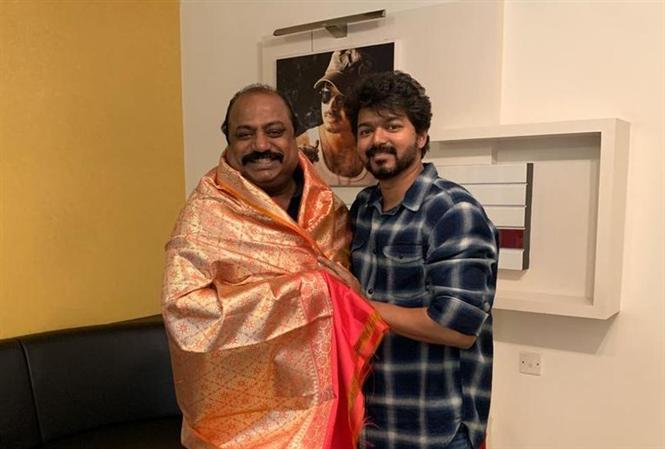 Several people, who are attached and doing business with the company, have been facing raids and in line with that, dozens of places in Chennai are being searched. Our sources say that Vijay is not in trouble from the raids. As an alumnus of Loyola College, Xavier Britto is running a business called Indev Group of companies, which has rooted into multi operations in areas like air, sea freight, transportation, export and import, and warehousing. Xavier Britto rose to prominence by producing Master and with the success, he has planned to venture deep into productions.