The city of Mumbai has been awarded with special privilege of hosting historical sporting event of NBA in its grounds as the US based reputed basketball teams have been scheduled to play their games in India for first ever time. 
Mumbai's National Sports Club Dome had hosted the game between Indiana Pacers and Sacramento Kings as these two important teams had gone head to head in the preseason games on Friday and Saturday. The stadium which flagged the game between American professional basketball teams was packed with the presence of school boys and girls who were aged between 10 to 16 years and they had joyfully cheered the game after being the first live Indian audience to encounter the first ever NBA game in Indian soil.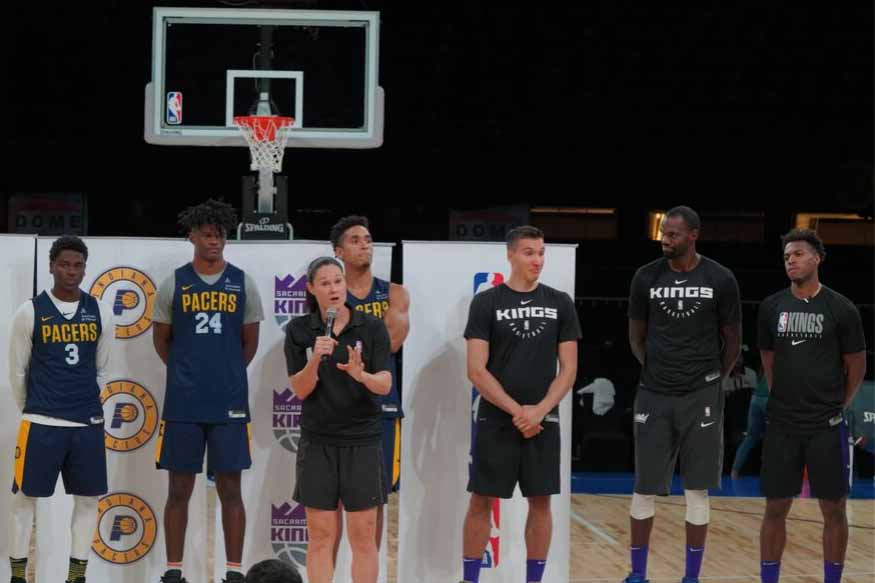 It has been reported that those children, representing Reliance Foundation Junior NBA program, were the special invitees by Mrs Nita Ambani as part of Reliance Foundation's celebration of a successful 6 years partnership with NBA in India. While commenting about the collaborating initiative with NBA, Nita Ambani, the chairperson of Reliance Foundation had claimed that over the years, the initiative of junior NBA program has impacted about 11 million children and trained more than 10,000 coaches across 34 cities of 20 Indian states.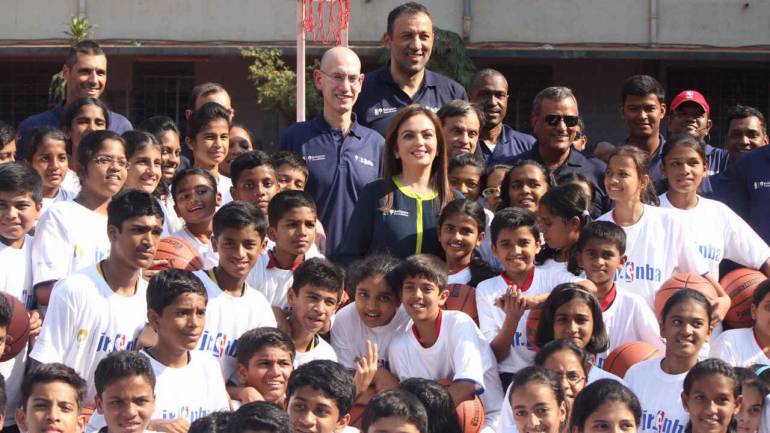 She further expressed her dream to witness India in becoming a multi sport nation and she further shared the excitement of the foundation to present the first ever NBA game in India. She had reiterated her mission of promoting education and sports in children to see India on the global sports pinnacle.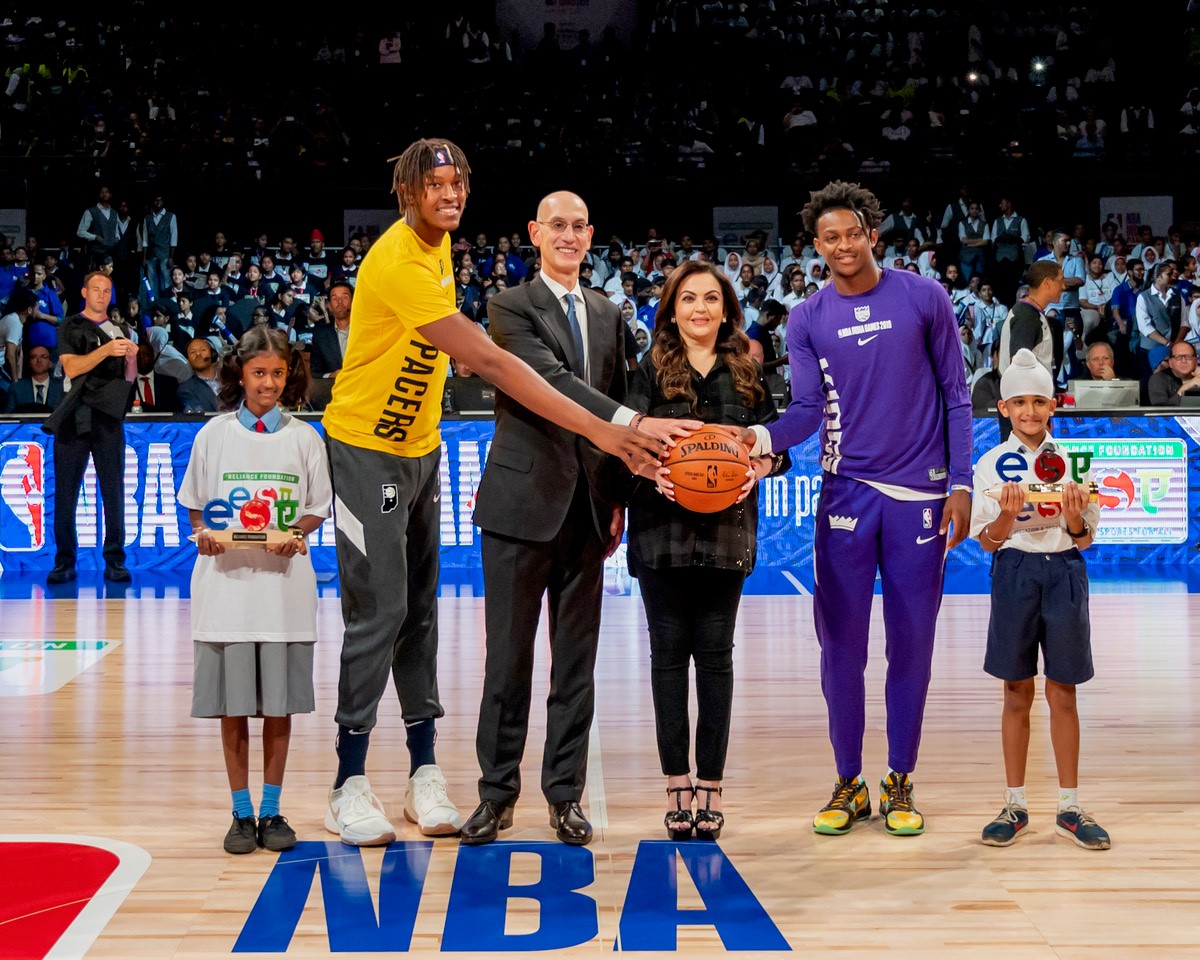 On the occasion of flagging NBA event, the Commissioner of NBA Adam Silver had admitted the contribution of the Reliance foundation for Junior NBA program and presented the first match ball to Nita Ambani as a symbol of NBA coming to India to play two preseason games.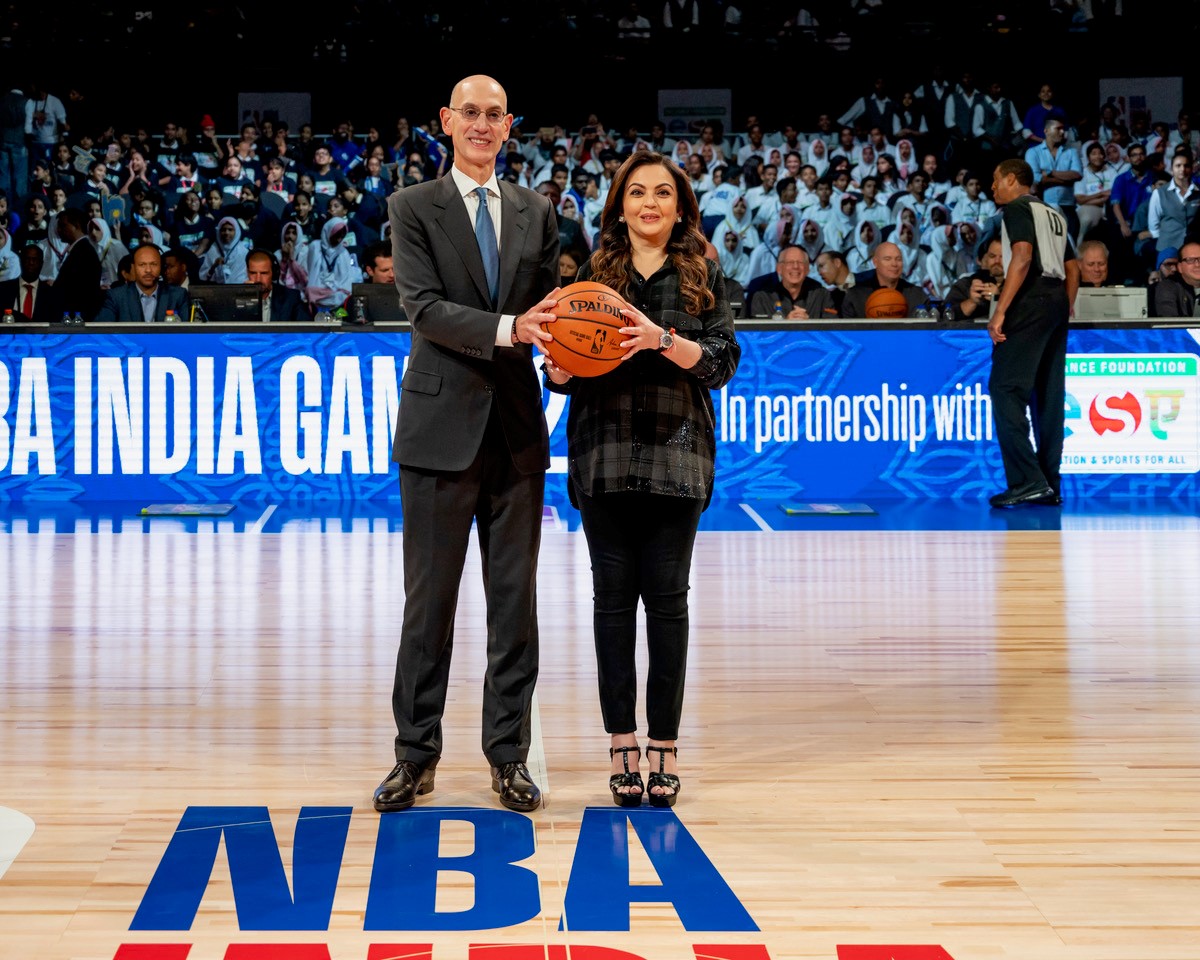 The reports had revealed that its not just NBA, but its the first ever North American Sports league being played in India as cited by NBA sources, which further cited that the NBA have now most likely targeted the massive potential of sports market in India.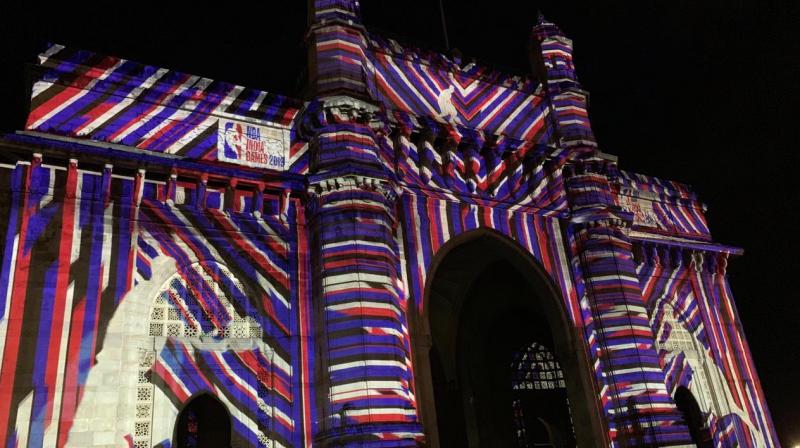 Most of the NBA players have been touring the cities and parts of India where some of players from Indiana Pacers had took the streets of the Mumbai city and they have met with celebrities like Priyanka Chopra whereas the Californian based Sacramento Kings had visited Taj Mahal in Agra. In the wake of hosting first ever NBA, Mumbai had decorated with the logos of NBA where the city's famous 'Gateway of India' had went full of NBA logos.