The Crime Branch - Crime Investigative Department (CB-CID) of Tamil Nadu has filed a murder case against DMK MP Ramesh and five others in connection to the death of 55-year-old Govindaraj, who was working in the cashew factory owned by the MP. The development has come after the relatives of the deceased had held protests with the government transferring the case to the crime department. 
According to reports, Govindaraj was a native of Melmampattu in the Cuddalore district and he had been working in the cashew factory that belonged to Cuddalore DMK MP Ramesh for eight years. On September 19, Govindaraj had gone to the factory and didn't come back home. When his family was searching his whereabouts, the close associate of the DMK MP had informed Govindaraj's son that his father has died. When Govindaraj's son shocked to hear the news, he was told by the associate that his father's mortal remains were kept at the Mundiyampakkam government hospital in Villupuram. 
Govindaraj's son had rushed to the hospital and he developed suspicion over his father's death as he found several marks of injuries on his father's body. Suspecting that his father would have been killed in the factory, he and his relatives sieged the Kadampuliyur police station and demanded the law enforcement agency to file a murder case against the DMK MP as the relatives alleged that he could have played a role in the death of Govindaraj. However, the reports say that the Kadampuliyur police had filed a case under the grounds of a suspicious death. 
The relatives had then held protests in front of the Cuddalore Collectorate with the demand to file a murder case against the MP. The relatives had approached the Madras High Court with a petition of seeking the CBI probe into the death. After hearing the matter, the High Court has ordered to shift the body from Mundiyampakkam government hospital to JIPMER in Puducherry and to conduct an autopsy. On September 27, the Tamil Nadu government had transferred the probe to the CBCID and the crime department had launched its investigation into the matter the next day.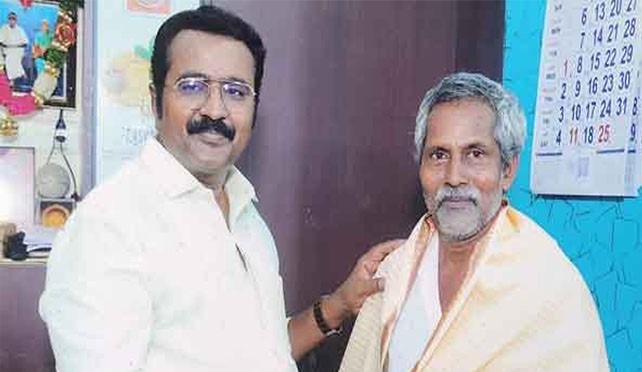 As per the autopsy report, the CBCID had now filed a murder case against DMK MP Ramesh and five others in connection to the death of Govindaraj. These five people - Nataraj, Pichai, Vinoth, Sundar, and Kandhavel were working in the factory and they have already been arrested by the police. The autopsy report has confirmed that Govindaraj was beaten to death and as the police had arrested five people in connection to the murder, the crime department is now moving to bring DMK MP Ramesh under its custody. The sources say that the DMK had told Ramesh to resign from the MP post and face the trial. However, he has been absconding since the matter had turned against him.