The two police officers at the rank of Deputy Superintendent of Police in Madhya Pradesh were shocked to see their friend and fellow batchmate in a way that they had neither imagined nor anticipated. Their batchmate, who was a promising cop, went missing for several years now and they found him begging in the Central Indian state. 
In what has become a painful story of a promising cop, the two DSPs are shocked to learn how one of the toppers in their batch had become a beggar and pushed to beg to win bread. The former topper was found begging on the roads of Gwalior, Madhya Pradesh and his batchmates, who are now at the rank of DSP, had rescued him from his plight and he was taken to a shelter home and he has been getting treated by psychiatrists. 
According to reports, the cop turned beggar Manish Mishra is a native of Shivpuri district in Madhya Pradesh. He joined as a police officer in 1999 as a sub-inspector. However, he was terminated from service after he has got mentally disturbed. Initially, his family had treated him, however, he repeatedly ran away from home and he finally went missing. 
When he was missing for several years, he was finally caught up in the eyes of his former batchmates in Gwalior. According to reports, Crime Branch DSPs Ratnesh Singh Tomar and Vijay Singh Bhadoria, who were returning from the by-poll counting day duty in the early morning hours of November 11 during which they decided to stop and offer some food to a beggar who was around the garbage near a marriage hall in the Lashkar area of Gwalior. 
The two DSPs were talking to that beggar and after knowing that he was quivering in cold, DSP Bhadoria gave him his jacket, and Tomar, who was wearing casual shoes, gave them to him. Speaking to a news agency, Bhadoria said, "We tried to speak with him but he was silent. When we started moving from there, he suddenly called me by my first name and he also called Tomar by his first name".
Stunning to know that how the beggar knew their first names, the DSPs had further investigated him after which he revealed that he was Manish Mishra, who was their batchmate. Manish Mishra had joined the Madhya Pradesh police as a sub-inspector in 1999 along with Bhadoria and Tomar. 
Bhadoria stated that Manish Mishra was one of the top ten shooters in their batch of around 250 members and Mishra was also a good athlete. Mishra was in-charge of several police stations in different districts of the state and Bhadoria said that as per their knowledge, Mishra was finally posted in Datia till 2005. However, there were reports saying that Mishra got mentally disturbed and he stayed off from the duty for a long time following which he was terminated from service. 
Following his termination, Mishra's family had taken him to his village and he was getting treated and it was about ten years since the DSPs were lastly heard about him and he was running from his home repeatedly amid the treatment and finally, he had gone missing. After several years, Mishra's fellow batchmates had found him begging in Gwalior, which had indeed shocked them. After finding him, the DSPs had taken him to Swarg Sadan shelter home in Gwalior.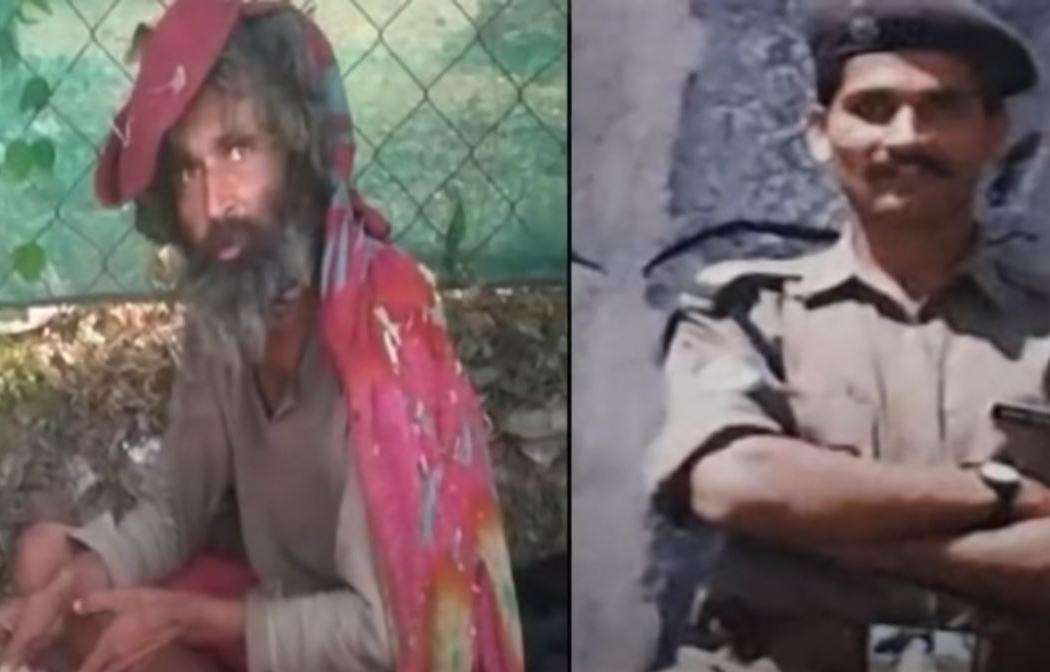 Mishra, who is 46 now, has been getting him treated by psychiatrists. The doctors are assuring that Mishra will be getting recovered soon. They have said that there are possibilities that he would be cured soon. Bhadoria further stated that Mishra's father was also a policeman and Mishra was married but he could have got divorced now. Manish Mishra's elder brother Umesh Mishra is a police inspector who has been posted in Guna district, Madhya Pradesh.