India had felt the pride moment of glory and had presented the hope towards women communities which are living in plight, through the face and name of P V Sindhu, who had became first Indian shuttler to win a badminton World Championship title which held in Basel, Switzerland.
P V Sindhu, who won silver medal in 2016 Rio Olympic games had now replaced the pride by beating her own record of making Indian tricolor fly high after having achieved historical feat of winning the gold medal for the first time. By adding her name with pages of victories, P V Sindhu is most likely seen as one of hopefuls to set the record high in upcoming 2020 Tokyo Olympic games.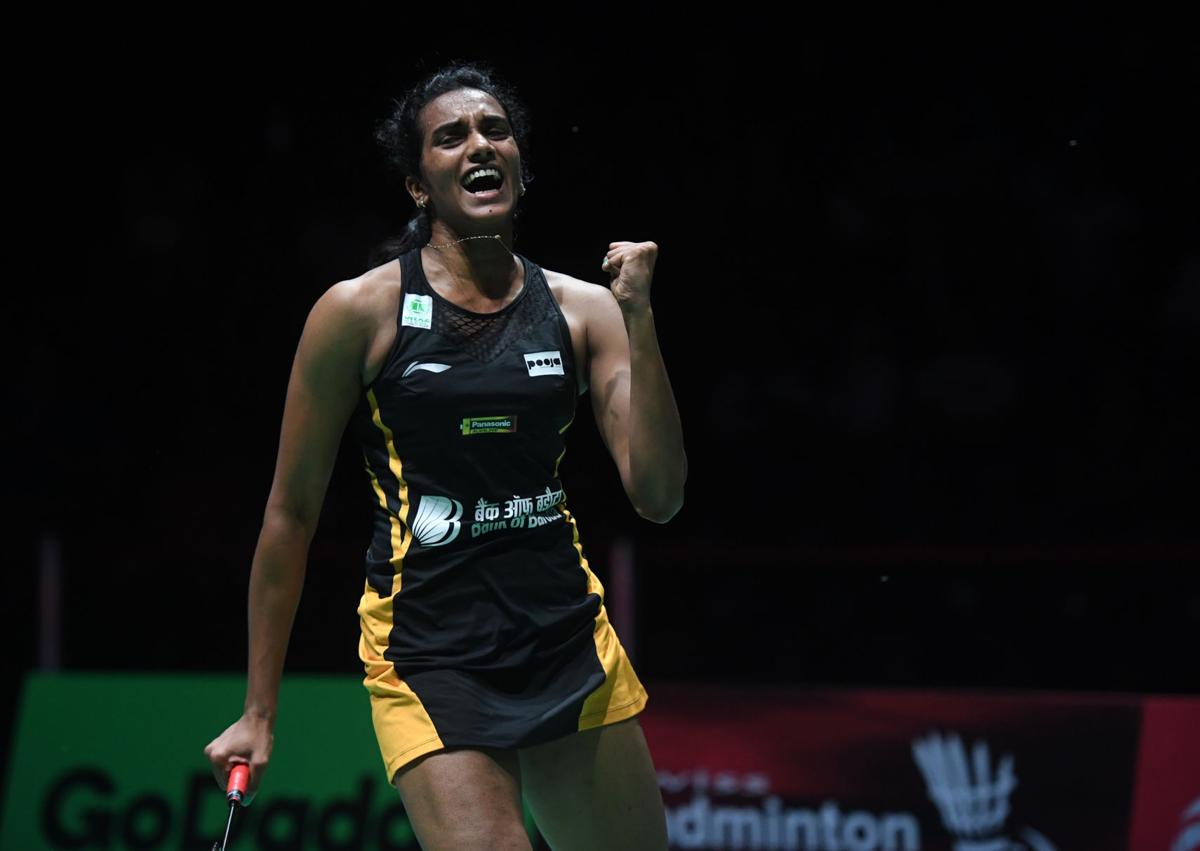 After being awarded with gold medal on Sunday, the country had flourished with rains of appreciations to potential and victorious Sindhu. After wrapping up her world badminton tour, she headed back to India along with her Gold medal, which was the symbol of hope she carried when she took off from India. Once she arrived in India, she has been held up with high profile meetings in Delhi, where she met with Prime minister Narendra Modi along with her gold medal where Modi had congratulated her over the historic feat and wished her the best in future.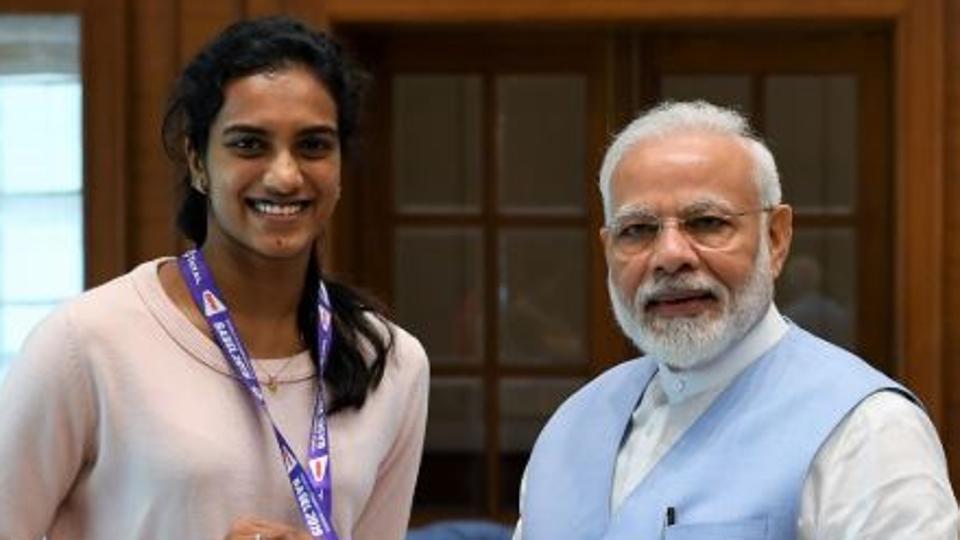 The 24 year old Sindhu was accompanied by her coach and former Indian badminton player Gopichand, who has trained her for a long period, her new coach Kim Ji Hyun under whom the badminton court witnessed fierce play of Sindhu, along with her father P V Ramana, a former Indian volleyball player and Arjuna awardee.
Earlier before meeting the Prime minister, she had held up breakfast meeting with Union Sports minister Kiren Rijiju with the same panel along with the President of Badminton Association of India, the Union sports secretary and the director general of Sports Authority of India where Kiren Rijiju had presented a complimentary cheque of Rs 10 lakhs for her remarkable achievement.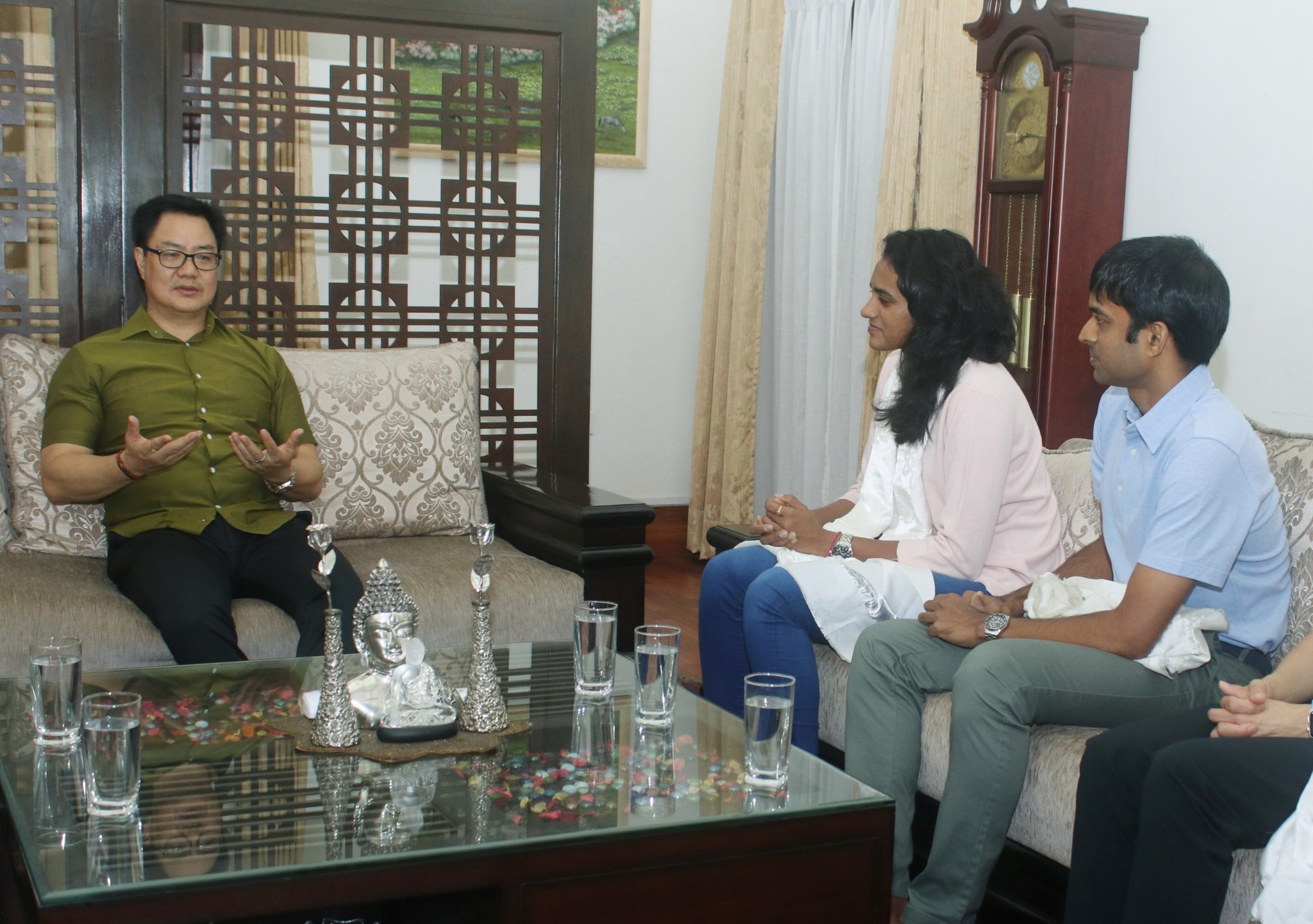 The Big event awaits for Sindhu, which indeed one of the significant and phenomenal games across the world, The Olympics 2020 which will be hosted in Tokyo. Will she upgrade her Olympic medal to Gold from silver, which she already won in 2016 Rio Olympic games?