Being filled with heart-wreaking and grieving stories over a surge in violence against women and dowry death, the state of Kerala is in need of a potential switch for inspiration and optimism to allay the sorrow and distress embraced by young women. Though the dowry deaths had unearthed the dusk that the young women are going through, an inspiring story of a woman police officer in the state has now become the dawn of light. 
A 31-year-old woman Anie Siva, who was once used to sell curry powder, soaps, and ice cream, is now the Sub Inspector of Police. She is a native of Kanjiramkulam in the Thiruvananthapuram district and she has taken charge as the Sub-Inspector of Police in Varkala. The soil of Varkala had previously seen her as the woman who sold ice cream around a decade ago to win bread. Now, she has become a significant police officer to save and secure the law and order of the soil. 
Her story stands tall in the state to fight the odds and struggles. According to reports, Anie Siva was a first-year graduate student at KNM Government College in Kanjiramkulam when she tied the knot with her boyfriend against the will of her family. However, two years later, the couple was separated and Anie was left helpless on the street with her six-month-old baby. 
She has then gone to her parents seeking shelter. However, her parents gave her disappointment as she was not welcomed at her own home. Her parents refused to take her for going against their will. With gates closed from where she was raised and from whom she tied the knot, Anie had begun her life with her kid in a temporary shed near her grandmother's house.
She then started doing multiple jobs to win bread for her and for her kid. She began selling lemonade, ice cream, and soap to make her living. What had begun as a struggle had later become a factor of boosting her life and keep her fight and through this earning, she had completed a degree. In 2014, based on the advice of a friend, she started preparing for the Sub-Inspector test and she took an exam to qualify for the post of a woman police officer. 
She got a breakthrough after two years of hard work. In 2016, she joined the service as a civil officer, and later in 2019, she had successfully cleared the SI test. After completing the probationary period, she took charge as the Sub-Inspector at the Varkala Rural Police sub-division headquarters on Saturday, and her new milestone has poured a sign of optimism for women across and beyond in chasing their dreams. 
As the news of Anie Siva becoming the sub-inspector made headlines, several people including celebrities had expressed their wishes to her and celebrated her milestone. After becoming a police officer, Anie took to Facebook and recalled her struggles. She said, "I started selling curry powder and soap. Later, I became an insurance agent. I then used to deliver essential items to people at their homes on a motorcycle."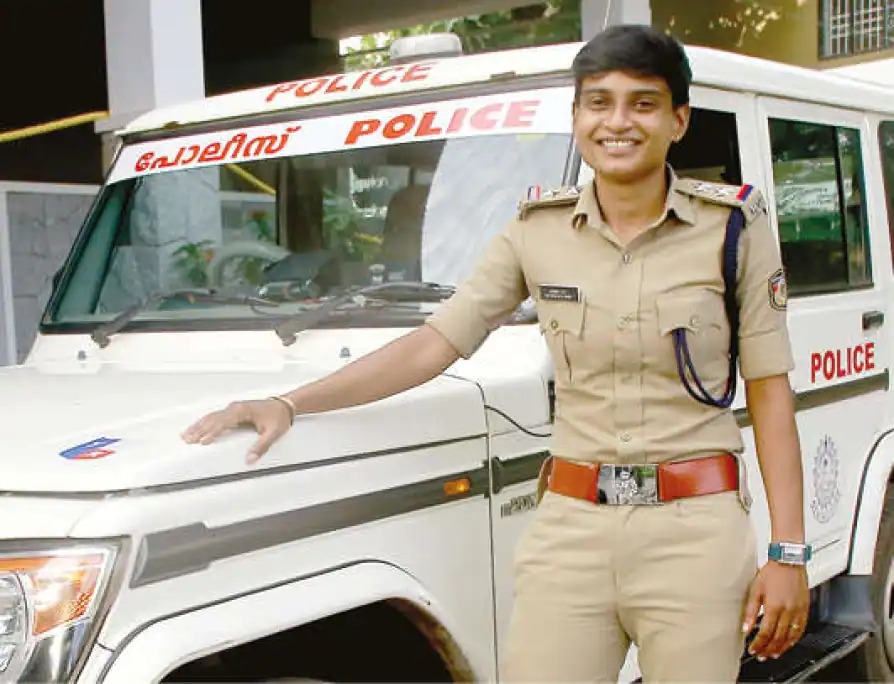 She further stated, "I got the money to complete my degree in Sociology." Responding to the recent incidents of suicides by women after facing violence and dowry harassment in Kerala, Anie Siva says, "We need to inculcate the general public, not the girls."