It's trouble time for prominent film director Shankar as his son-in-law has been booked under the POCSO Act in connection to sexually harassing a 16-year-old girl. The incident has happened in Puducherry and the accused are yet to be arrested. 
According to reports, Shanka's son-in-law Rohit Damodaran is the owner of the Madurai Panthers Cricket team and is also the captain of the Puducherry cricket team. He had married Shankar's elder daughter Aishwarya this June. Importantly, the wedding ceremony was attended by Tamil Nadu Chief Minister MK Stalin and several Kollywood celebrities and it had held in a grandeur fashion. However, within months of the wedding, Rohit has caught into fresh trouble after he has been accused of sexually harassing a minor girl. 
It has been reported that the 16-year-old girl has faced sexual harassment from Thamarai Kannan, a cricket coach in Puducherry, when she came for cricket coaching. It has been alleged that along with Thamarai Kannan, Rohit and his father Damodaran were also accused of harassing the girl. The girl, who is studying class 12, had reported the matter to the cricket club. However, as it has involved the heads of the club, the officials had tried to convince her. 
They had failed to take action against these people following which the girl had escalated it to the Puducherry Child Welfare Committee. Based on the investigation, the Committee has ascertained that the girl was sexually harassed by these people. The reports say that the committee led by Sivasamy had filed a complaint against the five people, including Rohit, involved in the harassment at the Mettupalayam police station.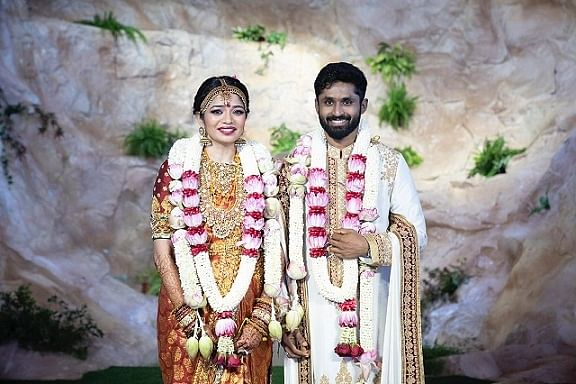 As per the complaint, the police had booked a case under the Protection of Children from Sexual Offences (POCSO) Act against coaches Thamarai Kannan and Jayakumar, cricket club president Damodaran, his son and team captain Rohit, and secretary of the club Venkat. The police have launched an investigation and are yet to arrest the accused. The development has shocked across and beyond the film fraternities as Shankar's son-in-law, who got married in the presence of the Chief Minister and several celebrities, is now been facing a case under POCSO Act and is being searched by the police.