In a shocking piece of news, a woman doctor in Kerala was stabbed to death by a patient she was treating. The grim incident took place at 4.30 am on Wednesday - May 10 at the Kottarakara Taluk Hospital in the Kollam district of Kerala. As the incident has drawn a sharp attention from across the country, the doctors have been protesting against the incident and are expressing their fury.
The slain doctor has been identified as 25-year-old Vandana Das, a native of Kaduthuruthy in Kottayam. She was a house surgeon at the Taluk Hospital and was a final year MBBS student at Kollam Azeezia Institute of Medical Sciences and Research. On Wednesday, she was attending a patient, 42-year-old Sandeep, who had been working as a school teacher. 
While Vandana was treating Sandeep, the latter had stabbed Vandana six times. After the incident, Vandana was rushed to a private hospital in Thiruvananthapuram, but she breathed her last. According to the doctors who treated Vandana, she had suffered multiple stab injuries and the wounds on her back and abdomen proved fatal as they caused severe internal injuries.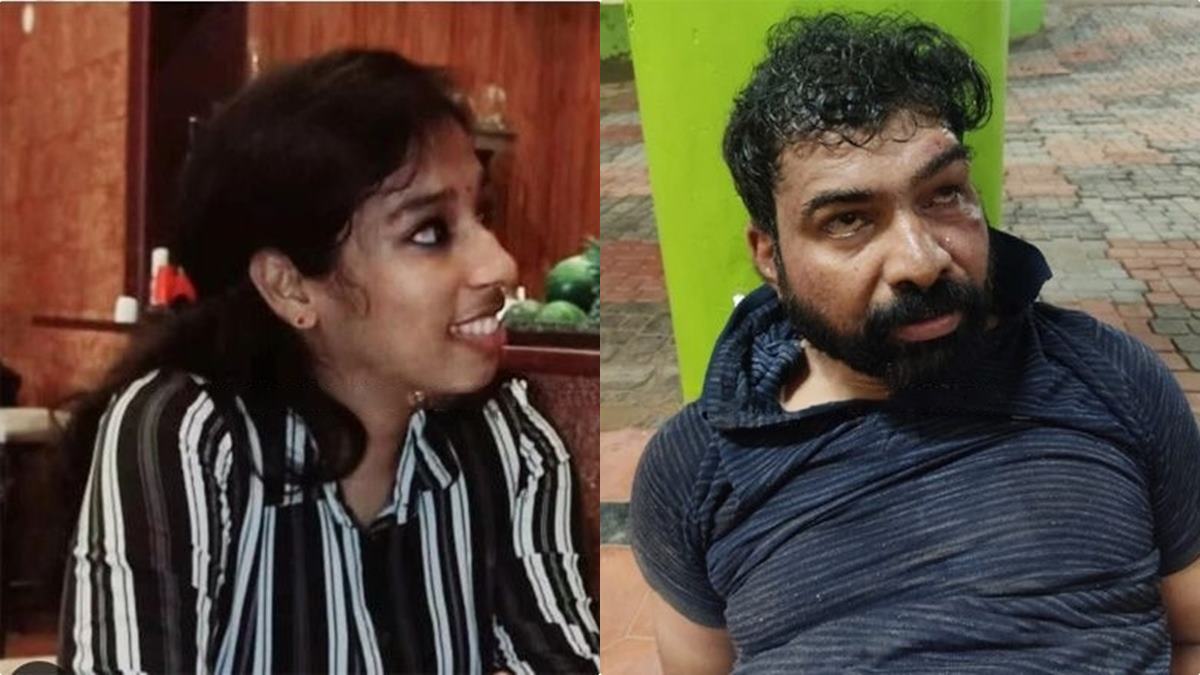 Sandeep is a resident of Puyapalli Cherukarakonam and he had involved in a brawl with his neighbours and got severely injured. Police went to the spot and took Sandeep into custody and to treat his injuries, the police officials brought Sandeep to Kottarakara Taluk Hospital. At the hospital, Vandana Das was treating Sandeep during which he suddenly started attacking her with the scissors that he has taken from the dressing room.
After stabbing Vandana, Sandeep went on to attack five more persons and rampaged the hospital. A police official at the Kottarakara police station said when a wound on Sandeep's leg was being treated, he suddenly got provoked and attacked the doctor. PTI quoted a police official saying, "He (Sandeep) had consumed alcohol and was violent when we took him to the hospital. He was alone with the doctor as we are not allowed into the room when a patient's wound is being dressed." 
The official further said, "Suddenly, there was a commotion and the doctor ran out screaming for help followed by Sandeep, who was carrying a scissor and a scalpel and was shouting, 'I will kill you'." When the police officers at the scene tried to stop him, Sandeep attacked them too and in this gruesome attack, four others were injured while Vandana Das was stabbed to death. 
After a lot of difficulty, the police took Sandeep into custody and are grilling him on why he got so violent and targeted the female doctor. The police are working out to impose a case against Sandeep under Section 302 - murder following the death of Vandana Das. As the incident has shocked the medical fraternity across and beyond the state, an official from Indian Medical Association (IMA) said that it was an unfortunate and sad incident and the doctors across Kerala will protest against it. 
The IMA official said, "Such incidents should not happen. We (doctors) cannot continue working in such circumstances. It is unacceptable that our lives are in danger when we are trying to save lives. We had in the past too indicated our objections to such attacks on medical professionals. We are angry and sad over the incident." Reacting to the incident, Kerala High Court came down hard on the state government and police authorities for their failure to prevent the murder of the female doctor. 
A Division Bench comprising Justices Devan Ramachandran and Kauser Edappagath said, "If doctors can't be protected, shut down all hospitals. You have failed this girl. This is a case where you brought a man from your custody. The police should have maintained continuous vigilance." By stating that there should be a protocol in place for presenting an accused before doctors, the bench directed the Kerala Police Chief to submit a report concerning the incident on Thursday.