In a shocking piece of news, a popular TV actress has died by suicide at the age 21. The deceased actress, Tunisha Sharma was based in Maharashtra and she was active in appearing in soap operas. On Saturday- December 25, Tunisha died by suicide in the shooting set and based on a complaint from her mother, the police have arrested 27-year-old Sheezan Khan, who was Tunisha's co-actor and it was said that both were in a relationship. 
The police have arrested Sheezan on the charge of abetting her suicide in Maharashtra's Palghar district and later, he was sent to a four-day police custody. Tunisha was in the shooting of a serial that was being held in the Vasai area in Palghar near Mumbai on Saturday. Amidst the shooting, Tunisha went to the washroom on the set but didn't return for a long time. With no response from her, the door of the washroom was broken and Tunisha was found hanging. The crew members in the set immediately rushed her to a hospital where she was declared brought dead. 
As the incident had sparked major attention, Tunisha's mother filed a complaint and based on her complaint, the Valiv police have registered a case against Sheezan under section 306 - abetment of suicide of the Indian Penal Code. According to reports, Assistant Commissioner of Police of Tulinj, Chandrakant Jadhav said that after arresting Sheezan, he was produced before a Vasai magistrate who remanded him in the police custody for four days.  
In her complaint, Tunisha's mother said that her daughter and Sheezan were in love and she blamed him for her daughter's death. The police recovered no suicide note from the spot and after recovering her body, the police sent it to JJ Hospital in Mumbai for an autopsy. According to an FIR, Tunisha and Sheezan were in a relationship and they broke up a fortnight ago, which left Tunisha under stress. The police have also questioned another co-actor Parth Zutshi on Sunday.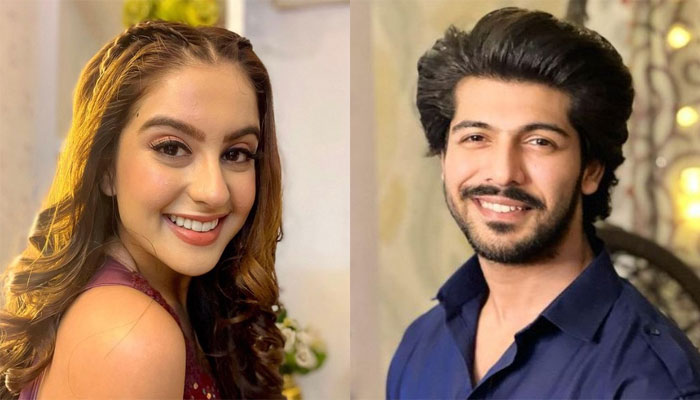 After the questioning, Zutshi addressed the reporters during which he said, "I was called for questioning by police and was asked general questions. I can't comment on her relations. I don't have any idea, it was her internal matter." Zutshi added that he wasn't at the shooting set when the grim incident happened. Tunisha was at the shooting of the serial 'Ali Baba: Dastaan-E-Kabul' and the police have recorded statements of 14 people in the case and all these people were connected to the serial.
Some of Tunisha's colleagues claimed that though she died by suicide, the police are probing at all angles. The autopsy on Tunisha's mortal remains was conducted in Mumbai at JJ Hospital on Sunday and the autopsy report revealed that Tunisha died because of suffocation after hanging. The police said that there were no injury marks found on her body. While it was rumoured that Tunisha was pregnant after a relationship with Sheezan, the autopsy report had ruled out such rumours and noted that she was not expecting a child. 
Sheezan Khan was playing a lead role in the serial. On the other hand, Tunisha's uncle Pawan Sharma has made shocking claims that Sheezan was dating Tunisha and his conduct put the deceased actress in depression. According to India TV, Pawan Sharma said, "Sheezan Khan was not committed even after being in a relationship with Tunisha. He used to talk and keep in touch with many girls at the same time due to which Tunisha was under depression and stress." 
Starting her acting career as a child actor in the Sony TV show 'Bharat Ka Veer Putra - Maharana Pratap', Tunisha Sharma had featured in several Hindi shows and movies and she was prominently known for playing childhood roles of popular actor Katrina Kaif's characters. She had appeared in the movies like 'Fitoor', 'Baar Baar Dekho', 'Kahaani 2: Durga Rani Singh', and 'Dabangg 3'.