In a shocking piece of news, Tamil Nadu minister and senior DMK leader PK Sekar Babu's elder brother has died by suicide on Monday at the age of 63. The incident saddened the minister's family and senior party leaders including Chief Minister MK Stalin paid tributes to the departed soul while the police launched the probe into the death. 
PK Sekar Babu has been serving as the Tamil Nadu Minister of Hindu Religious and Charitable Endowments and representing the assembly as an MLA of the Harbour constituency in Chennai. His elder brother Devaraj was residing with his family in Otteri and during the night hours of Monday, he was found hanging at his residence.
The Otteri police were informed about the incident and the officials rushed to the spot. The police have recovered the body and sent it to the Kilpauk Government Hospital to perform an autopsy. Devaraj was suffering from health discomforts for the past few days and the police have been investigating his family and friends to ascertain the reason that prompted him to end his life.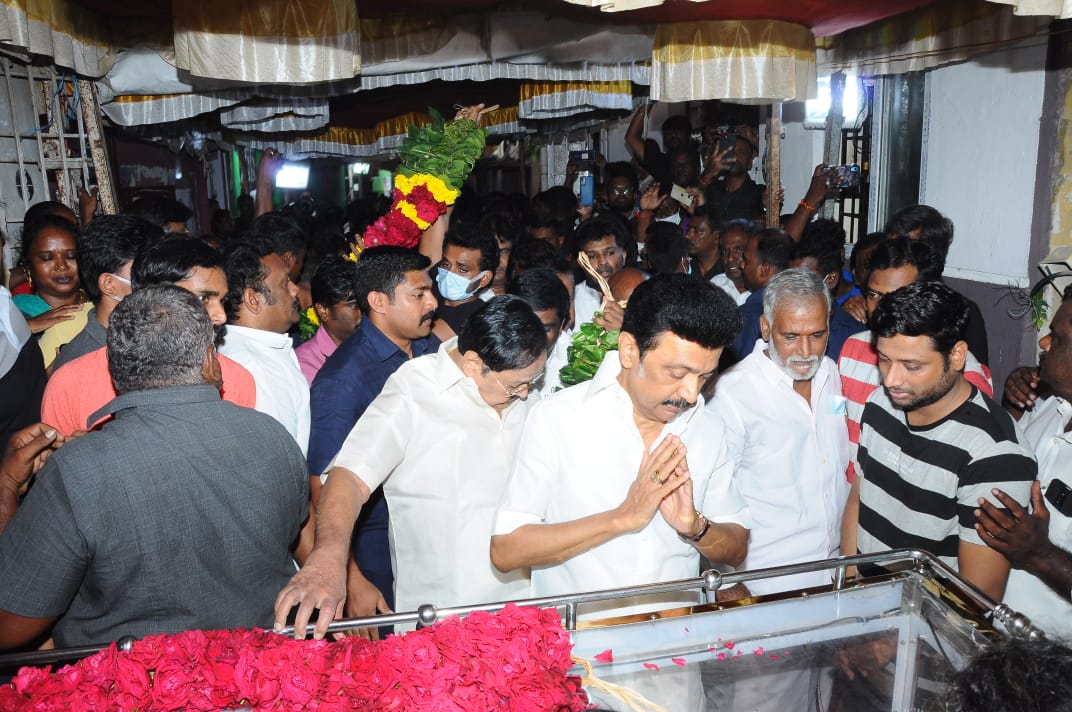 A probe has been launched into the death and after learning about Devaraj's demise, several DMK leaders and cadres have gathered to pay their last respects. Chief Minister MK Stalin visited the bereaving family and paid his respects to the deceased. He was accompanied by senior ministers Durai Murugan and Ponmudi. DMK MPs A Raja, Thamilazhi Thangapandian, and Chennai Mayor Priya have paid tribute and offered condolences to Sekar Babu's family.