In what has become a shocking switchover for the BJP, the vice president of the party's Tamil Nadu unit has quit his membership and joined Kamal Haasan's Makkal Needhi Maiam on Sunday. 
V Muniyasamy served as the Tamil Nadu BJP Vice President - Economic Wing and on Sunday, he joined Makkal Needhi Maiam in the presence of the party president Kamal Haasan. The actor-turned-politician's political camp has officially confirmed that Muniyasamy has joined the party.
In a statement, Makkal Needhi Maiam said that Muniyasamy joined the party when Nammavar (Kamal Haasan) visited the party head office in Chennai to attend the executive committee meeting on Sunday. During the joining ceremony, Makkal Needhi Maiam leaders AG Maurya, R Thangavelu, and Madurai Zonal Secretary Alagar were present.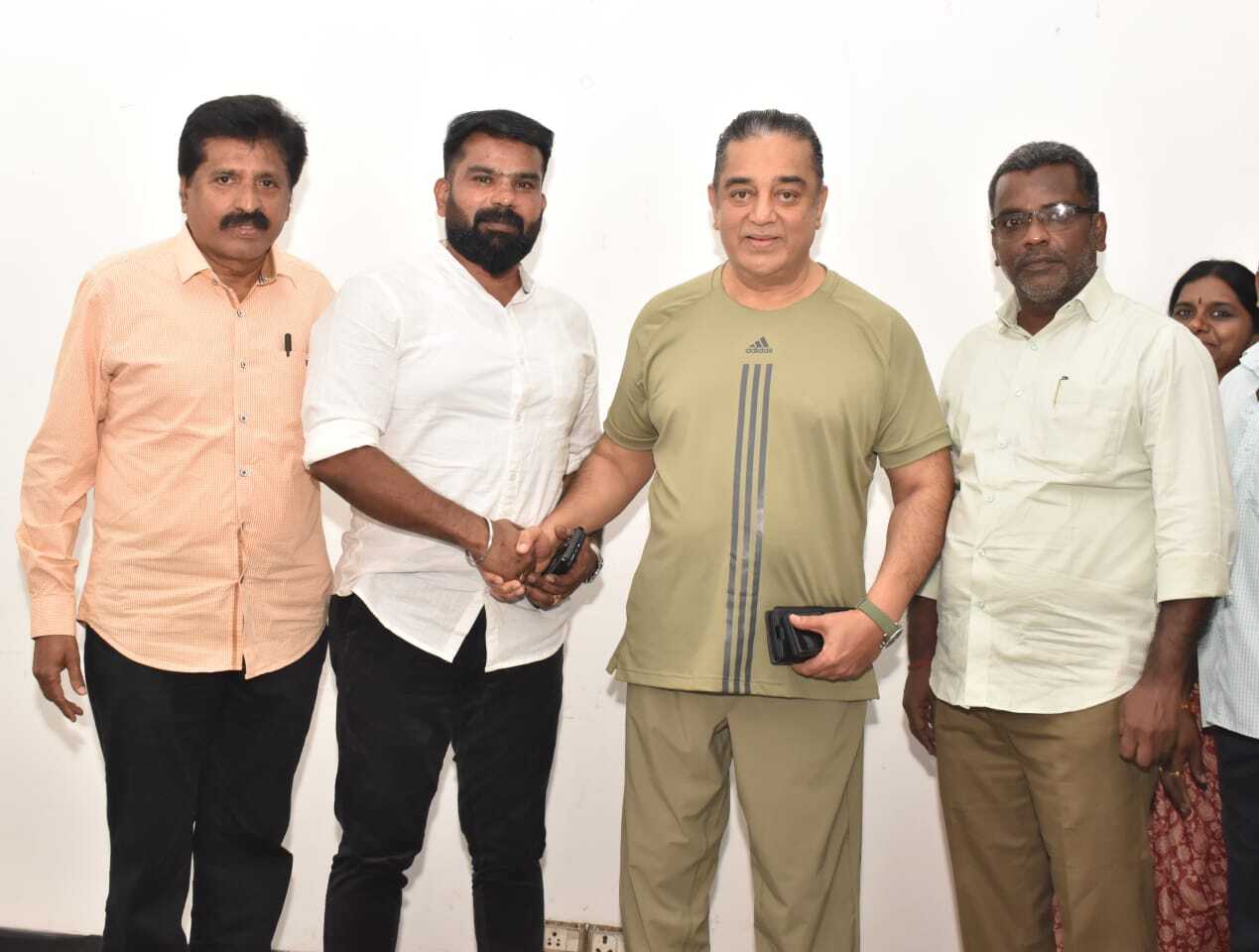 During the executive committee meeting, the office bearers discussed the party's preparation works for the 2024 Lok Sabha polls and the discussions on the current political situation were also on the table. After welcoming Muniyasamy from BJP, Kamal Haasan addressed the meeting during which he instructed the functionaries and leaders to carry out the next course of actions in the party. 
It is pertinent to note that Kamal Haasan is in an imperativeness to give his party a push for a revival after incessant electoral defeats from the party's ballot debut in the 2019 Lok Sabha polls, in the 2021 Tamil Nadu polls to the local body polls in the state. His party has also witnessed shocking episodes where a slew of senior leaders quit their membership. 
As Kamal Haasan got into a busy schedule of acting in movies and hosting a reality show, his party faced a sharp decline and it is not in the fashion of fulfilling Kamal Haasan's desire - becoming a political force alternative to DMK and ADMK. As the political parties in the state are preparing for the 2024 Lok Sabha polls, Kamal Haasan has planned to increase his engagements with the party and the cadres hope that the party needs a revival to be a competitive contender in the electoral races.