Shyam Saran Negi, who is regarded as the first voter of independent India, passed away at the age of 106 in Himachal Pradesh, days after casting his vote. Negi breathed his last on Saturday- November 5 in Kalpa, Himachal Pradesh and his demise has drawn national attention with Indians mourning for the loss of the country's first voter.  
As the first voter of independent India, Negi has never missed voting and on November 2, he exercised his voting right for the 34th time by using the postal ballot for the Assembly Polls that are scheduled to be held in the state on November 12. Negi was a resident of the village of Kalpa in the Kinnaur district and he has been not well for the past few days.
Due to his health condition, he opted to cast his vote for the assembly polls through postal ballot, and three days after casting his vote, Negi passed away. Paying tribute to the deceased, the district administration announced that Negi will be cremated with full state honours. Abid Hussain, the District Collector of Kinnaur, said that the district administration is making arrangements for his funeral and a band is being arranged as part of the funeral. 
After learning about Negi's demise, Prime Minister Narendra Modi hailed Negi's commendable effort and said this should inspire young voters to take part in the elections and strengthen democracy. It is pertinent to note that in 2010, the then Chief Election Commissioner Navin Chawla visited Negi at his home to felicitate him. Negi was then appointed as the brand ambassador by the Himachal Pradesh State Election Commission in 2014.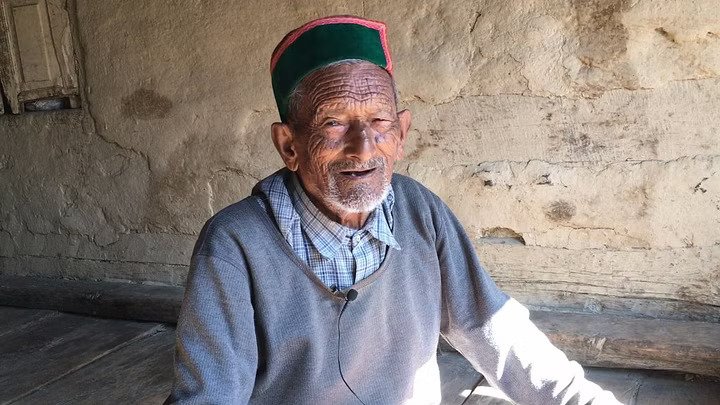 Born on July 1, 1917, Negi worked as a schoolteacher in Kalpa. Negi was the first voter of independent India to cast his vote when the country conducted its first general elections in 1951 after securing independence in 1947. Negi cast his vote on October 25. While most phases of voting in the first general elections were held in February 1952, the state of Himachal Pradesh went to the polls five months early as the voters in the state would face difficulties to cast their vote during February owing to heavy snowfall.  
The early polls were held in Himachal Pradesh in October 1951 and the ballot boxes were taken to Chini village, which is now called Kalpa, polling station and Negi cast his vote first, after which he became the first voter of independent India. He was working as a teacher and got retired in 1975. Negi also made a special appearance in the Hindi movie 'Sanam Re'.