The medical experts have told Tamil Nadu Chief Minister Edappadi Palaniswami that the state must accelerate the COVID-19 testing despite the rampant spread of the pandemic. 
The expert committee has been installed by the Tamil Nadu government to advise the state on outlining the counter efforts to contain the spread of the virus and the committee had met with the Chief Minister on Thursday, three days ahead of the deadline of the current lockdown. The meeting had lasted nearly for two-and-a-half hours during which the experts placed recommendations to the Chief Minister. 
While addressing the reporters after the conclusion of the meet, Dr. Prabhdeep Kaur of ICMR said that the committee had pressed the Chief Minister to increase the COVID-19 testing in the state. The experts told the government that the sharpest rise of the cases in Chennai is of no worry and recommended the Chief Minister to relax the lockdown not completely but gradually.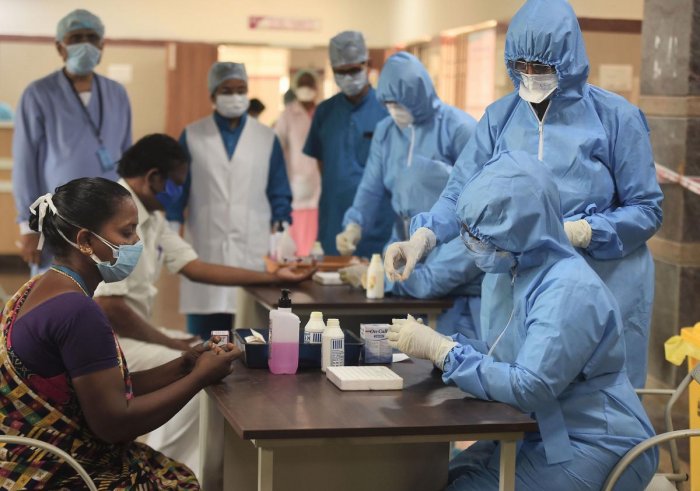 According to Dr. Kaur, the increased testing in Tamil Nadu was the achievement as the state has been testing more samples in the country and the increase in the testing has been letting the government ascertain the spread through which it can carry out the containment strategies. The state should focus the testing on symptomatic people. 
The state should accelerate more testing in the coming days despite the increase in the cases. Tamil Nadu has reported a low mortality rate although having more cases and the government must keep its focus on surveillance, contact tracing, testing, isolation, and quarantine. She further stated that people should not panic over the outbreak and they must ensure to adhere to the government's advisories of wearing masks and following social distancing norms. 
The meeting was also attended by World Health Organizations's Chief Scientist Soumya Swaminathan who joined from Geneva through video-conference. The Tamil Nadu government is likely to extend the statewide lockdown till May 29 and this lockdown will be having different regulations. The government would keep the restrictions in the red zones while easing the prohibitions in the orange and green zones. According to the state health department, Tamil Nadu has tested 2,91,432 samples so far as of Thursday.
Also read: 
TN Govt likely to extend the lockdown till May 29 - What can we expect? 
You must know these guidelines if you are traveling to Tamil Nadu!