With the view of recognizing the hard work of the sanitation workers during the consecration ceremony at Brihadeeswara Temple in Tanjore, the district administration has awarded incentives and felicitated the workers by providing a certificate of appreciation.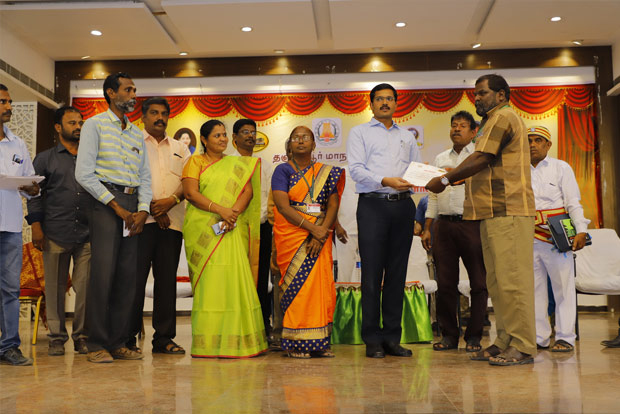 On Friday, collector of Tanjore district Govinda Rao had presented the felicitation for 1,272 sanitary workers who were on duty during the consecration with Rs 1000 each and a certificate of appreciation. The reports say that the city would normally be accounted for the garbage of 120 tonnes collected in a day but on the day of consecration, over 220 tonnes of garbage was collected by these workers.
During the felicitation, the collector said that the sanitary workers had worked restlessly with the motive of ensuring the city remains clean and stated that this was possible due to the deployment of more workers from other municipalities. The reports have cited that more than 300 garbage bins were installed around the city during the ceremony that was attended by thousands of people across and beyond the state.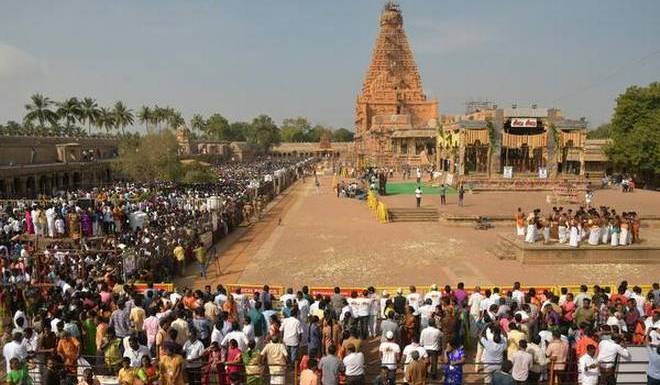 The collector asked the 610 sanitary workers of the Thanjavur city corporation to carry the responsibility of maintaining the cleanliness of the city. The officials of the city's corporation have revealed that during the tenure of the consecration, the sanitary workers of the city's corporation and the workers from Trichy and Madurai were deployed around the city.