Indian cricket team had touched down in England with the hope of lifting up the World cup for third time. There were more speculations and hopes among the Indian fans that the chances of World cup victory is visible since India have took off the plane with most strong, hopeful young team.
Keeping the hope alive, Team India ended up the league matches with top spot rating by having most number of victories in league matches than any other team and with more hope, they successfully stepped into semi final for second consecutive time.
With the World cup is just one match away, the Indian team have played the equally stronger New Zealand which lighted up the real game and real fight expectations among the visitors and while the match is on the crease, the nature have barricaded and postponed much awaited news by its rain showers. With the rain continued to dominate, the match was called suspended and got postponed to the reserve day by keeping the hunger alive.
The match has been resumed in yesterday's reserve day, Team India have been put to huge amount of pressure  when the Kiwis have finished the top order batsmen with very least score and on the other end of the crease, Ravindra Jadeja was sending the balls to boundaries, the entire hope was relayed in the arms of former skipper MS Dhoni with whom, the two batsmen have partnered 100 runs and with their back to back return to the pavilion, the hope of Team India and its fans have gone as the Kiwis have beat Men in Blue by 18 runs and made their entry to the final for second consecutive time.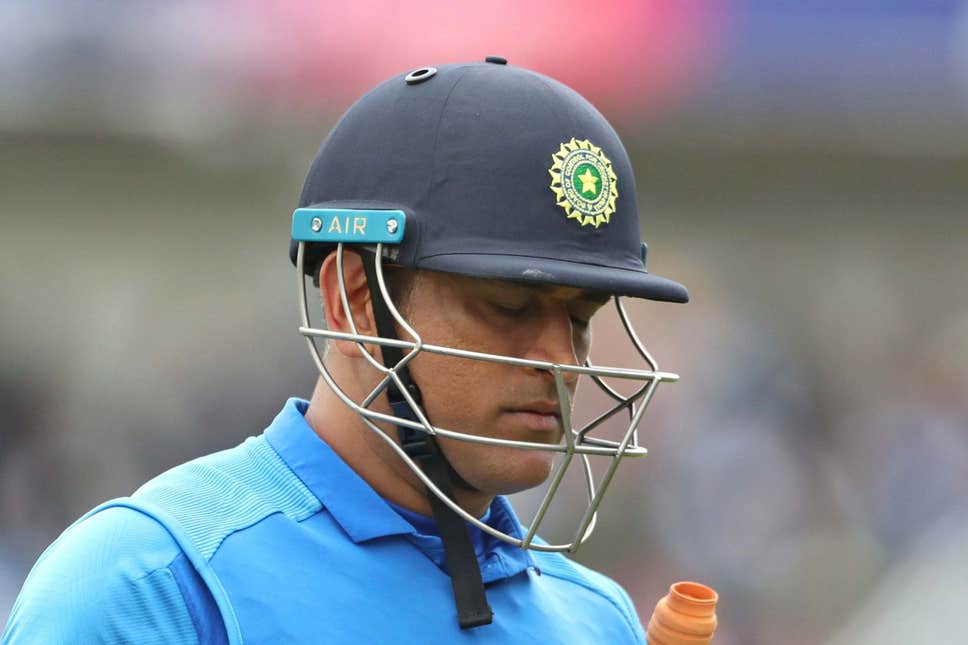 The news about Dhoni's retirement was on air and the cricket world have made a speculations that this will be the last tournament for the former skipper. However, the official announcement is yet to be made. 
Despite of their loss, Team India had won the hearts and respects of millions through their hard work , decent, record breaking cricket they have shown throughout the tournament which have poured in more love, applause and support from Indian fans, leaders and celebrities to the entire cricket world!