Ten days after her demise which triggered an outcry and riots in Tamil Nadu, the Class 12 school girl was buried in her hometown in the midst of tensions and in the presence of the girl's family, relatives, hundreds of police officers, and a handful of leaders. She was buried along with her book on Saturday - July 23 in Periyanesalur village of the Cuddalore district. 
The Class 12 girl was found dead on July 13 at her school - Sakthi International School in Kaniyamoor in the Kallakurichi district. While it was claimed that the girl committed suicide on July 12, her family has alleged foul play in the student's death and on July 15, the school witnessed rampage and riots as a large group of protesters torched the school buses and damaged school properties and held the school management accountable for the girl's death. 
In the wake of the violence, the opposition had slammed the state government for the failure of its intelligence and days later, it came to the revelation that the local police department was warned about the possible riots and that they failed to take precautionary measures to mitigate the violence. In the midst of tensions, the deceased student's body was handed over to her parents on Saturday morning from the Kallakurichi Government Medical College and Hospital after conducting an autopsy more than one time. 
The Madras High Court has on Friday - July 22 ordered the girl's parents to collect her body and perform her final rites before 6 pm on July 23. With the order, the arrangements were made at the girl's hometown to conduct the last rites and a huge battalion of police was deployed in the area. The deceased girl's body was taken in an ambulance with a police escort. In the wake of her funeral, the police had issued several guidelines and outsiders were banned from attending the last rites.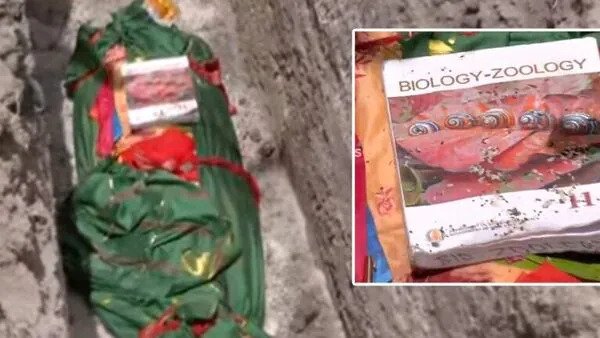 More than a hundred women had gathered at the graveyard and the student's book was tied to her body and was later buried. Several political leaders including Tamil Nadu Minister CV Ganesan, ADMK MLA Arunmozhithevan, and Moovendar Munnetra Kazhagam President Sridhar Vandaiyar had participated in the funeral. As the state government has transferred the Collector and SP of Kallakurichi after the incident, the funeral happened under the watch of the new administration. 
The new Superintendent of Police (SP) of Kallakurichi, R Pakalavan escorted the body from Kallakurichi Government General Hospital. It has been reported that the Jawarharlal Institute of Post Graduate Medical Education and Research (JIPMER), Puducherry, will study in detail the autopsy records of the Class 12 student and submit a final report in a month's time. On the front of riots, the police arrested the school officials and 300 others in connection with the violence.