Nearly three weeks after having been summoned by the Independent Inquiry commission that has been installed to probe the Thoothukudi massacre, Actor and Political hopeful Rajinikanth has now approached the commission to seek exemption from appearing in person, reports say.
In his petition of seeking the exemption, Rajinikanth has stated that being one of the top actors with stardom, his presence at Thoothukudi would drive in massive gathering from the fans and people that would, in turn, have the possibilities of causing a law and order issue. He added that he would be placing his response to the commission if it gives the actor with the written questions. However, the reports have stated that the commission is yet to comment or respond to the actor on further proceedings.
His petition has been filed three days before the scheduled date in which the commission had directed the actor to appear for the investigations. On February 4th, the inquiry commission headed by retired Justice Aruna Jagadeesan issued a subpoena for Actor Rajinikanth to appear before the commission on February 25th, 2020, to disclose his assertion and the base of his speech that he aired after visiting Thoothukudi in 2018.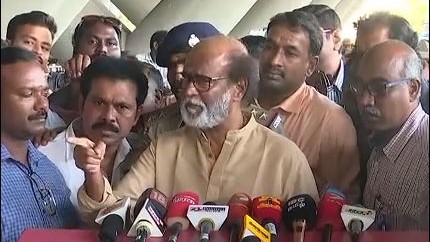 On May 22nd, 2018, Thoothukudi had witnessed the unprecedented anarchy and fracas after the Tamil Nadu police had assassinated about 13 people after the rally that was organized to voice against the Sterlite copper plant went violent. The rally was attended by hundreds of people who had demonstrated peaceful protests for about 99 days to urge the government to shut down the copper plant that possessed huge danger for their lives.
The police action of killing 13 people including a student has become one of the black days for the state and it had largely instigated the protests across the state. The incident is one of the anti-people policies that the ruling ADMK party has in its records. While taking the lives of 13 people, the shooting had injured dozens of people who were then hospitalized after which Rajinikanth had directly visited the injured people in the pearl city.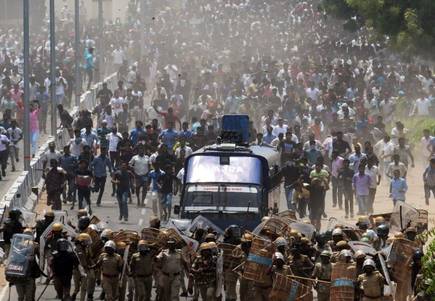 The statement that the actor made at Chennai had now boomeranged against him. Upon his arrival, Rajinikanth claimed that the violence was incited by the anti-social elements and these anti-social elements had collapsed the police patrols and attacked police personnel and sieged the District collectorate. He stated that the protesters are not public. He further added that the anti-social elements had stormed into the protests like how they infiltrated in Jallikattu protests. His statement had caused more unrest in the state when most of the people were grieving for the victims.