The Indian national flag with the tag of 'Made in China' has sparked a public outcry and caused a sense of embarrassment to the dignitaries who were holding the flag at the 65th Commonwealth Parliamentary Conference, which is being hosted by Halifax, Canada.
Besides India, several countries including Australia, England, and Pakistan have participated in the event and the Indian league was flabbergasted to see such a tag where the flags are made by the neighbour when our home has rich capabilities to produce the tricolour. After being shocked to see such a tag, the speakers of state assemblies have taken it to the attention of Lok Sabha Speaker Om Birla who was also attending the event.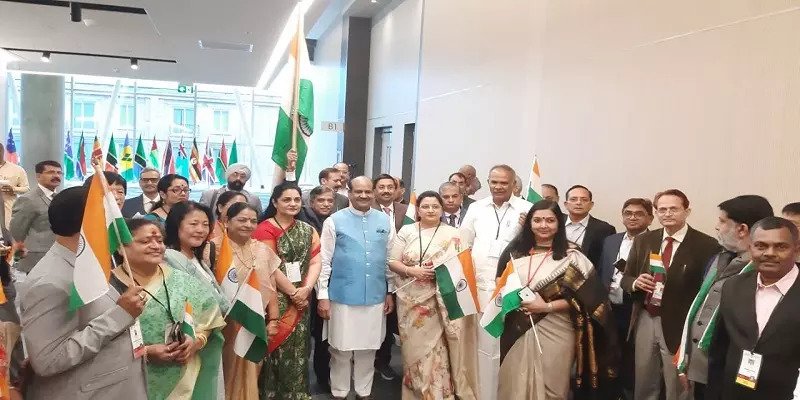 Tamil Nadu Assembly Speaker Appavu is also attending the event. According to reports, the Indian contingent led by Lok Sabha Speaker was arriving at the arena with the Indian flags and these flags have denoted that they were made in China, which stirred controversy. The event has become the talk of the country and the opposition had hit the Centre for importing the national flags. 
Concerning this startling development, Tamil Nadu Speaker Appavu has spoken to a Tamil channel from Halifax during which he said, "To display India's pride, we marched with the national flags. Those flags carried the tag of 'Made in China'. It was taken to the attention of Lok Sabha Speaker Om Birla and we said that we are carrying the Indian flags that are made in China. After hearing this, he rendered a smile but for everyone, it was very difficult."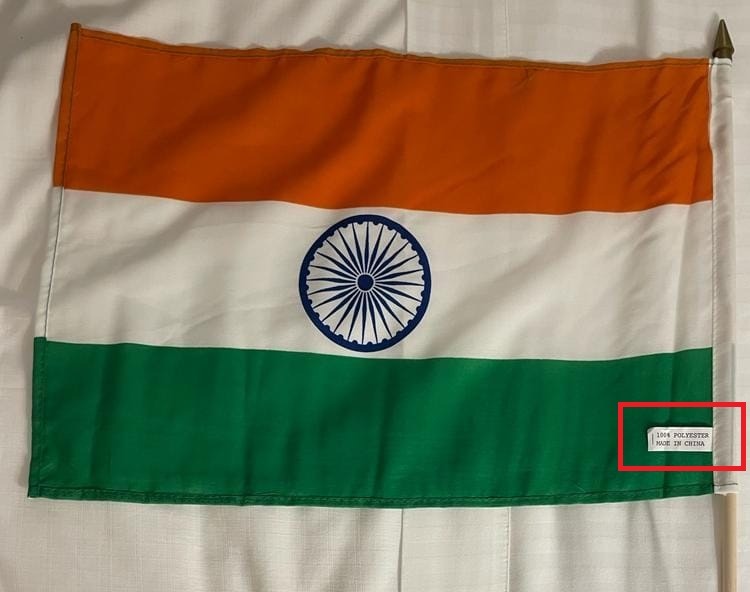 Appavu further said, "There is no need to import the national flags from China. In India, particularly in Tamil Nadu's Sivakasi, Erode, Karur, and Namakkal, there are several printing presses and if we place the order by night, they can able to provide 100 flags in the morning. But, we don't know why this situation occurred." While the Centre is propagating its Make in India policy, it is now facing a stern objections from across the country for using the national flags that were made in China.