Tamil Nadu BJP leader Suriyaa Siva was arrested by the police on Thursday - June 23 on the grounds of threatening a bus operator in Trichy. Suriyaa Siva is the son of prominent DMK MP Tiruchi Siva and he has recently joined BJP. The development has caught major attention and a case has been filed against him. 
According to reports, Suriyaa Siva was arrested by police after he had threatened a bus operator in Trichy asking for money after his bus had rammed into his car near Ulundurpet recently. He was forcing the owner to pay the money for the damage and based on a complaint, the police had arrested Suriyaa Siva. Several BJP cadres had protested in Trichy urging the police to release the apprehended leader. Last month, Suriyaa Siva has joined the BJP in the presence of Tamil Nadu BJP President Annamalai. 
Upon joining the BJP, Suriyaa Siva has quickly begun to attack the DMK and claimed that the DMK is no longer a party for Tamils and that there was no place in the party for true and committed workers. His father Tiruchi Siva has been a senior parliamentarian and he has been serving as DMK's Propaganda Secretary. He has been an important voice in Delhi and the event of his son joining the BJP by slamming the DMK has been going viral.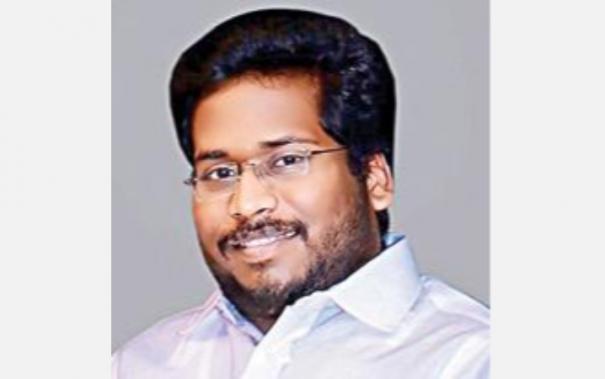 32-year-old Suriyaa Siva has vowed that he will work for the development of the BJP in Tamil Nadu. Speaking to The Hindu, Suriyaa said that DMK's strength was its cadre who are committed to the party and that the party didn't care about them. He said, "I have worked tirelessly for more than 15 years to strengthen the party from the grassroots level. But there is no recognition." He had accused the DMK of recognising only the newcomers and those who had good financial resources. 
He claimed that the BJP is giving due recognition to everyone regardless of caste and community and that the national ruling party has a bright future in state politics. He had revealed that his relationship with his father Tiruchi Siva was not good since his interfaith marriage. He said that his father had refused to approve his marriage to a Christian woman, a decade ago. It must be noted that Suriyaa Siva had 2017 alleged that his father was trying to separate him from his wife. However, Tiruchi Siva had denied such allegations. 
After joining the BJP, Suriyaa said that the DMK has no scope in the state. He went on to claim that he didn't join the BJP for a post. However, he said that he had expressed his interest to the BJP leaders and that he is ready to take up any role bestowed on him by the party for the BJP's growth in the state. He further said that his father's association with the DMK won't affect his performance in developing the BJP across the state.